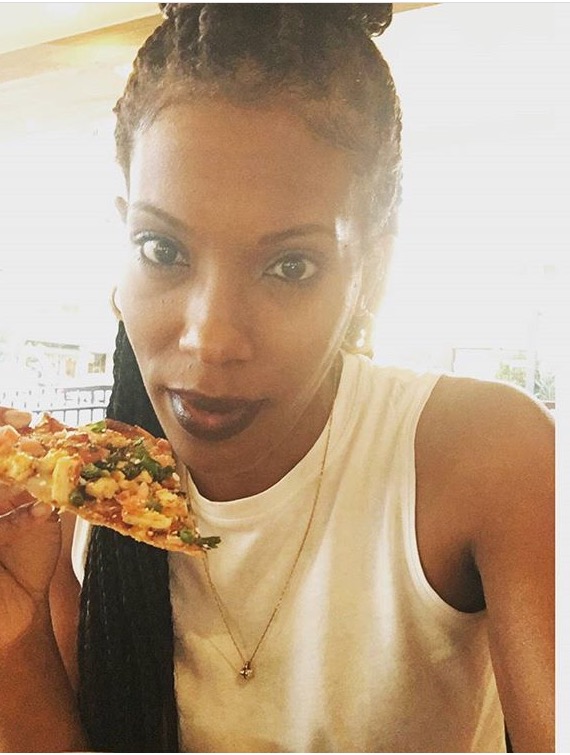 Have you been to the new Sharky's in Studio City?  My son and I dined there a little while ago and we loved everything about it.
You really can't go wrong when you bring a restaurant like Sharky's to Studio City.  It something about the vibe in Studio City that just makes me feel good.
As we walked in, we immediately noticed the great music that was playing.  We were greeted by the friendly staff, who were ready to take our order and patiently wait for my son and I to decide on what we wanted to order.
Having dined at Sharky's for sometime now I usually order the Wild Caught Alaskan Salmon Power Plate or one of the burritos.  This time my son convinced me to order the Chipotle BBQ Chicken Pizza.  He has been raving over this pizza for some time, so I thought, "Why not.  I am in a new place. Let me try something different."  When my the pizza arrived at the table and I took the first bite I was hooked.    It was so delicious.  The first thing I noticed was that the crust was very light.  I was not too worried about eating so much bread.  I do not know what else was on this pizza, but I could taste chicken, BBQ sauce and cilantro that was perfectly placed on this it. The only thing that mattered to me was how delicious this pizza was.  I am so happy I listened to my son.  I am not joking when I say I was hooked on this pizza after we ate at Sharky's that night we have had the Chipotle BBQ Chicken Pizza a few times since then.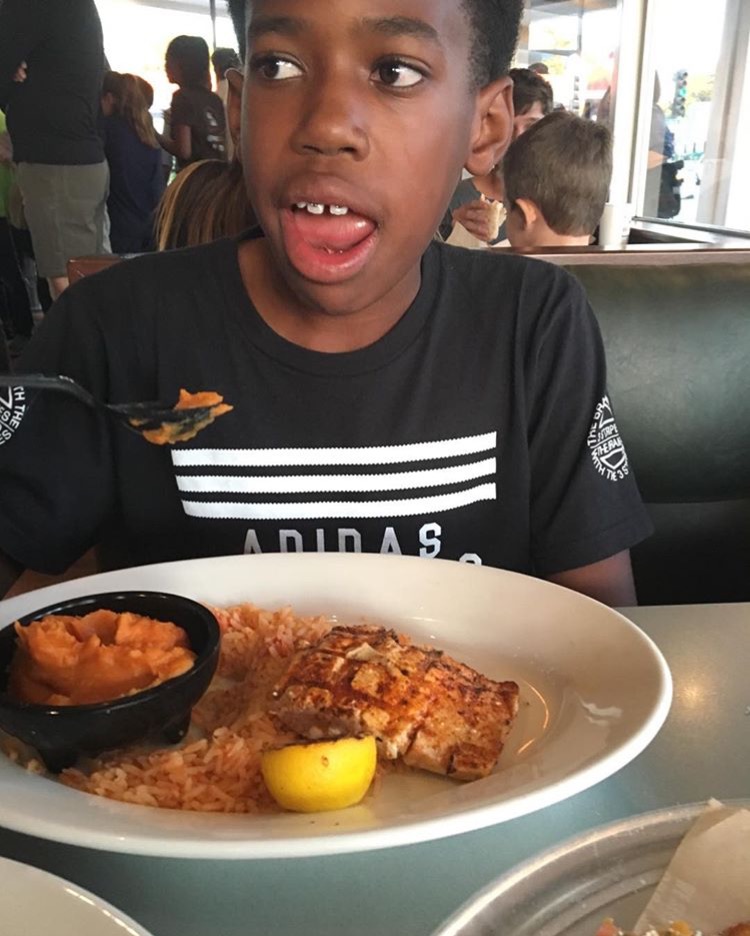 My son ordered the Wild Caught Alaskan Salmon.   He usually orders the BBQ Chipotle Chicken Pizza or a Quesadilla.  This was the perfect dish for him, because he had just gotten braces the weekend before and was having a hard time eating almost everything.   You can never go wrong with the power plate.  We have never ordered the Organic Yucatan Yams as a side before.   These perfectly cooked yams were just what he needed.  Not only were they soft enough, they were tasted good.  He asked me to taste them.  After one bite I wished I had ordered a side for myself.
I am happy we decided to try something different while dining at the new Sharky's Studio City.  We absolutely enjoyed the food and great atmosphere.   You can never go wrong at Sharky's.
Disclosure: Product and/or compensation was received in exchange for review.