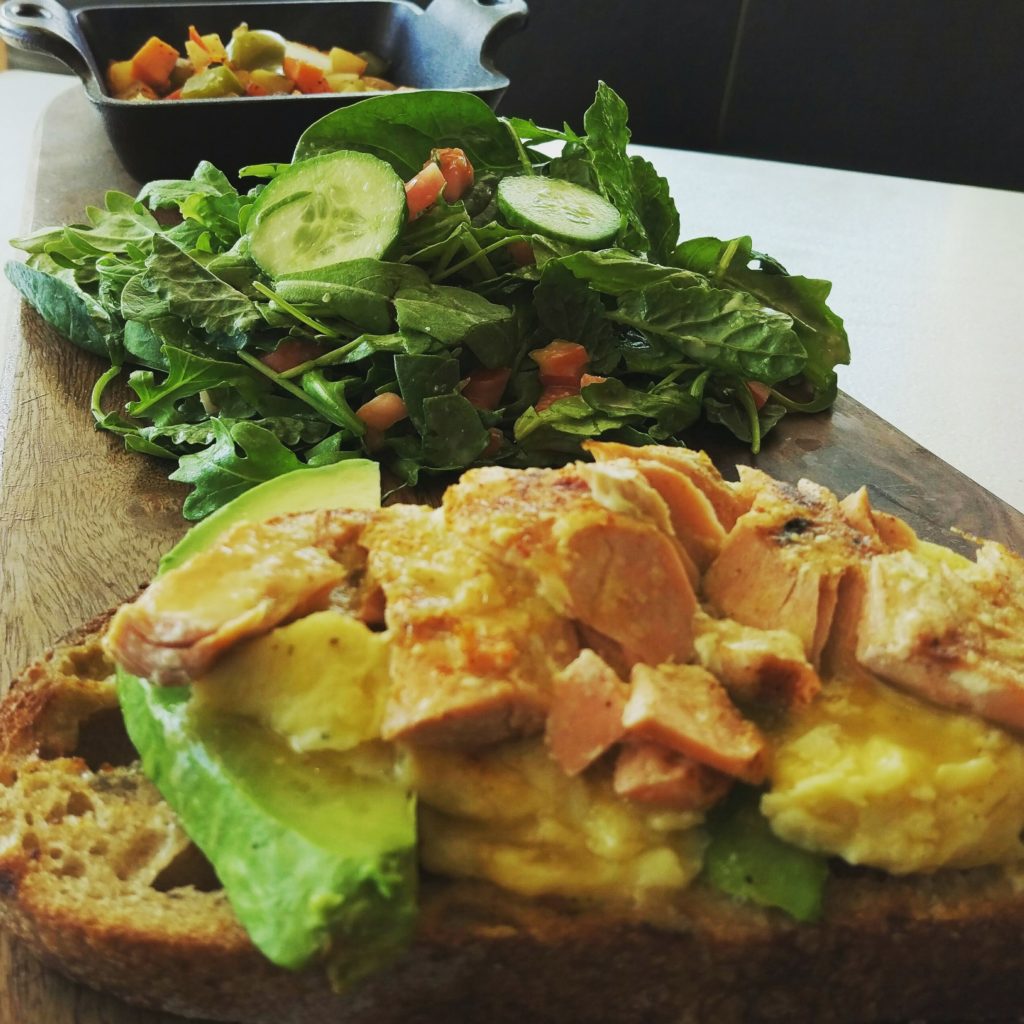 I am sure almost everyone in the San Fernando Valley remembers Twain's Restaurant in Studio City.  Yep, it is gone but Sharky's Woodfired Mexican Grill has opened in this exact location and they just debuted their new breakfast menu.
The breakfast menu features a blend of Mexican-inspired dishes and some American favorites.
One dish that stood out was the Wild Salmon and Avocado Toast.  The presentation alone makes you want to order it.  It is organic rustic wheat toast, smashed avocado, scrambled eggs and wild caught salmon and salsa verde.  Served with breakfast potatoes and a small salad.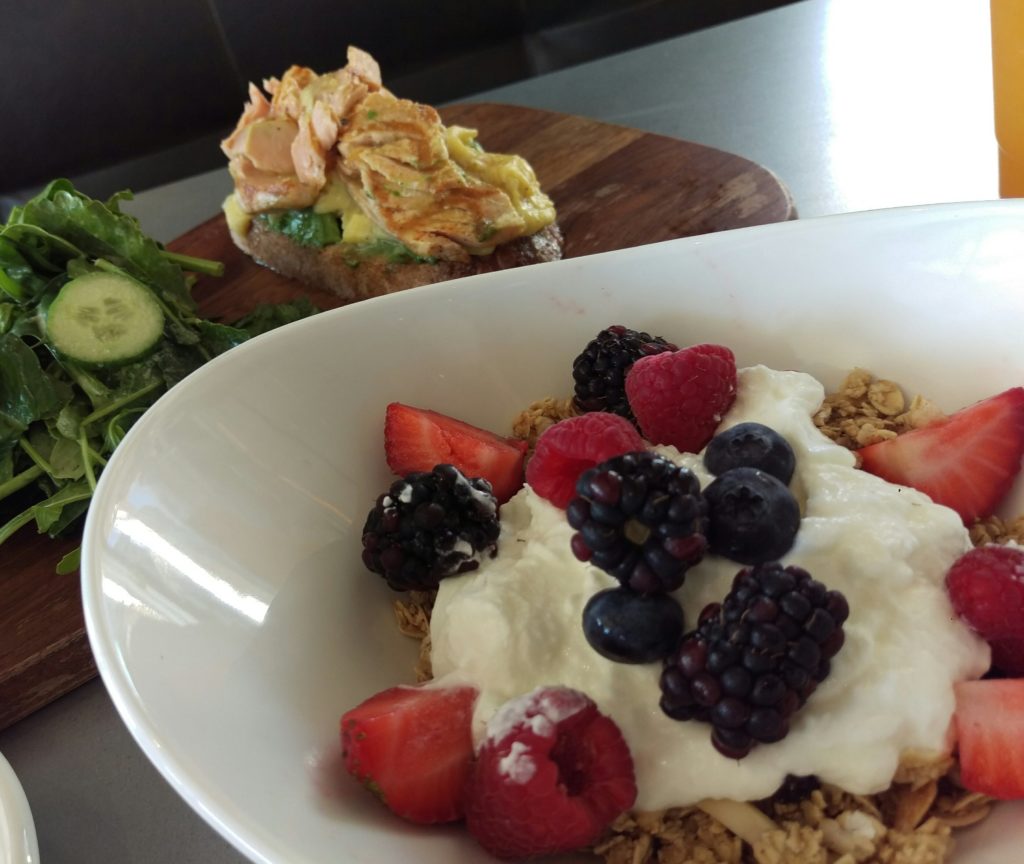 I arrived at the restaurant with intentions of eating very light.   I could not resist the organic granola and yogurt.  This is a homemade toasted organic granola with dried fruit and nuts, served with organic Greek yogurt and fresh fruit.   With all of this freshness you cannot go wrong.  I am into textures and do not usually like a lot of yogurt on my granola because I do not want it to get too soft.  I was given the perfect amount and it did not get soggy while eating it.  It is very light and filling.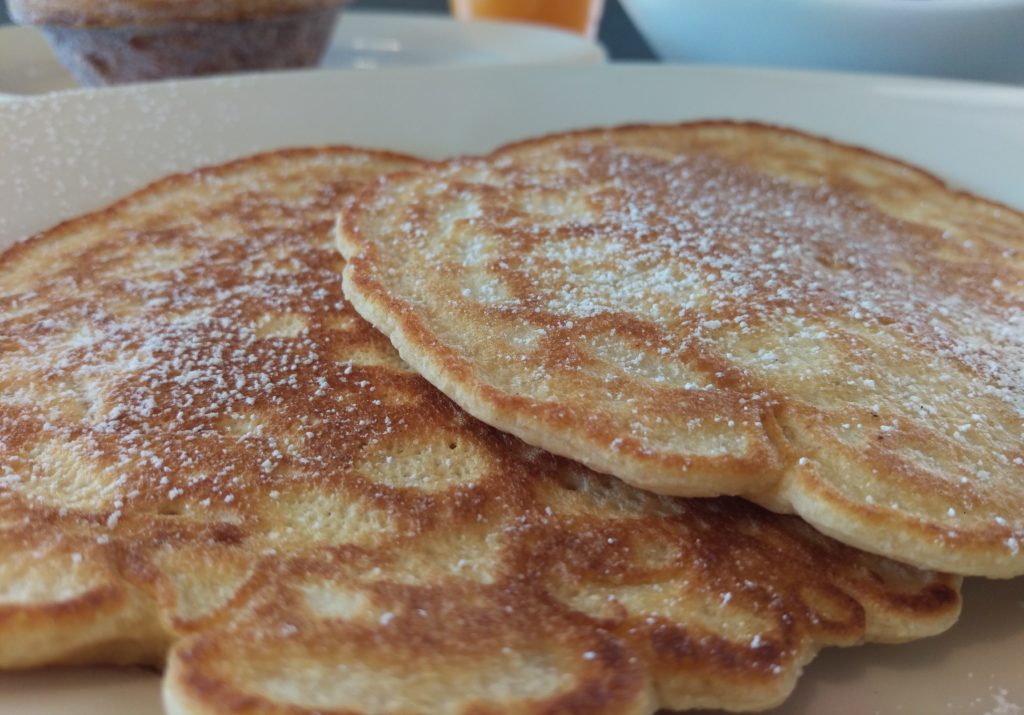 Eating light quickly went out the window when the server suggested I try the organic whole grain pancakes.   We both agreed that it was still considered light because the pancakes were whole grain.  I had never eaten whole grain pancakes and I really liked these.  It was a healthier version of what I am used to but, I knew I really liked them when I went to talk to someone, came back to my table and proceeded to eat them even when they room temperature.  They were still good.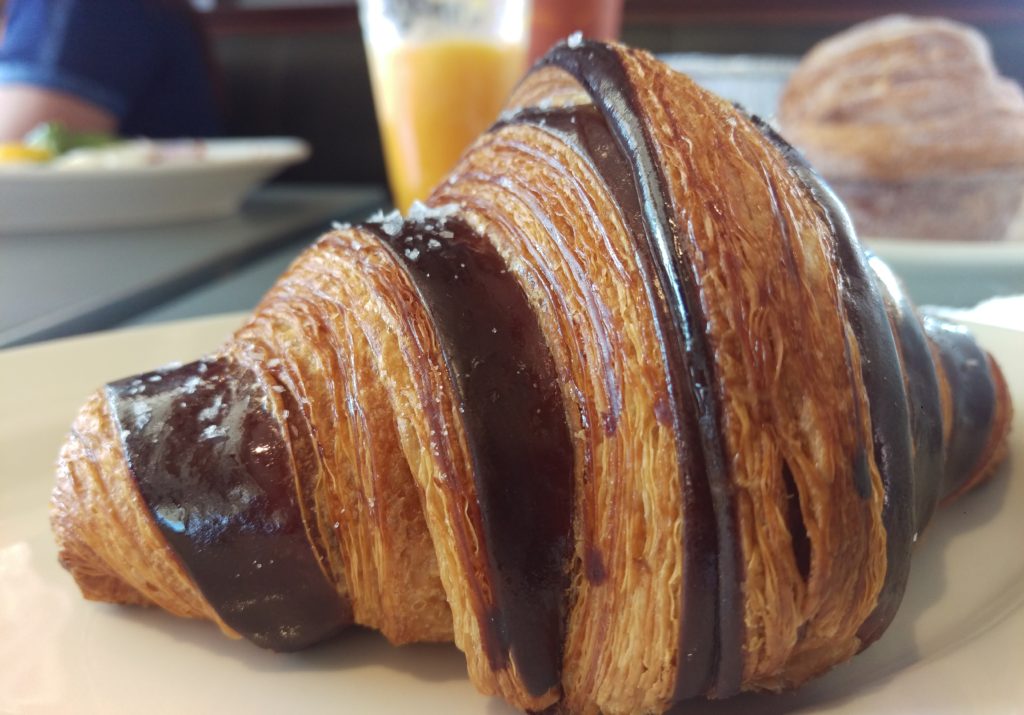 Things got a little out of control for me when I heard about the amazing baked goods by Superba.  I am not one to eat a lot of sweets but, I had try them.  I selected them based on what my son and daughter's like.  My family loves croissants and they love Neutella.   When I tasted the first bite of this flaky, Neutella filled pastry I knew I was in trouble.   This was one sweet treat I did not mind wasting my calories on.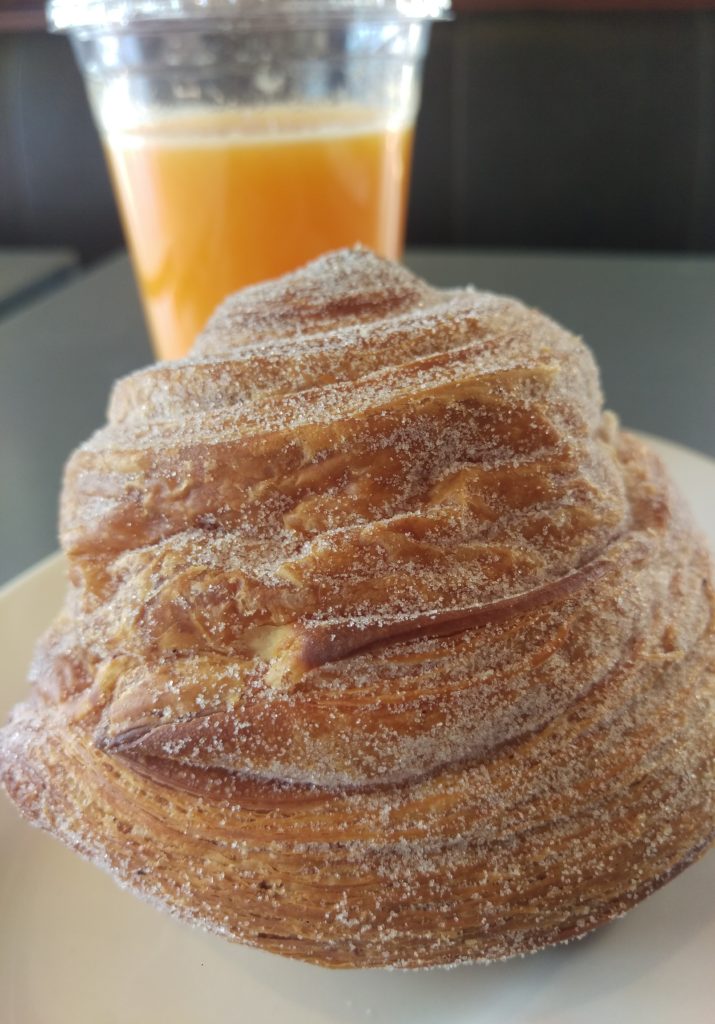 It did not end there when I saw something that was called a churro bun, I had to get it for my son.  He absolutely loves churros.   I could not wait to get this home to him because I knew he would like it and after trying the Neutella croissant I had a feeling I would like it also.  I was absolutely right.  We both loved it!  My son was lucky that I had eaten so much earlier in the day because I was tempted to help him eat the entire thing.    The name says it all it.
I may have eaten more than expected but, I was not worried because Sharky's  uses the best ingredients.  Everything is organic, natural and local.  Ingredients for the breakfast menu have been carefully sourced and feature organic, cage-free eggs, all natural chicken breast and Angus beef, Non-GMO project Verified corn and canola oil, wild-caught fish and organic quinoa, greens, yams, tofu, beans and rice.
Sharky's breakfast menu offers a variety of dishes, side dishes and baked goods that you will not find anywhere else.  They are open to substitutions on the meals which seems to expand the menu.
I absolutely love this new Sharky's location and new breakfast menu.    The staff are very friendly, the vibe was great, they have great music, great people and great food.  If you live in the Valley you have to stop by but, if you don't it is worth the drive. Stop looking for places to go for breakfast, Sharky's has it all.
Disclosure: Product and/or compensation was received in exchange for review.