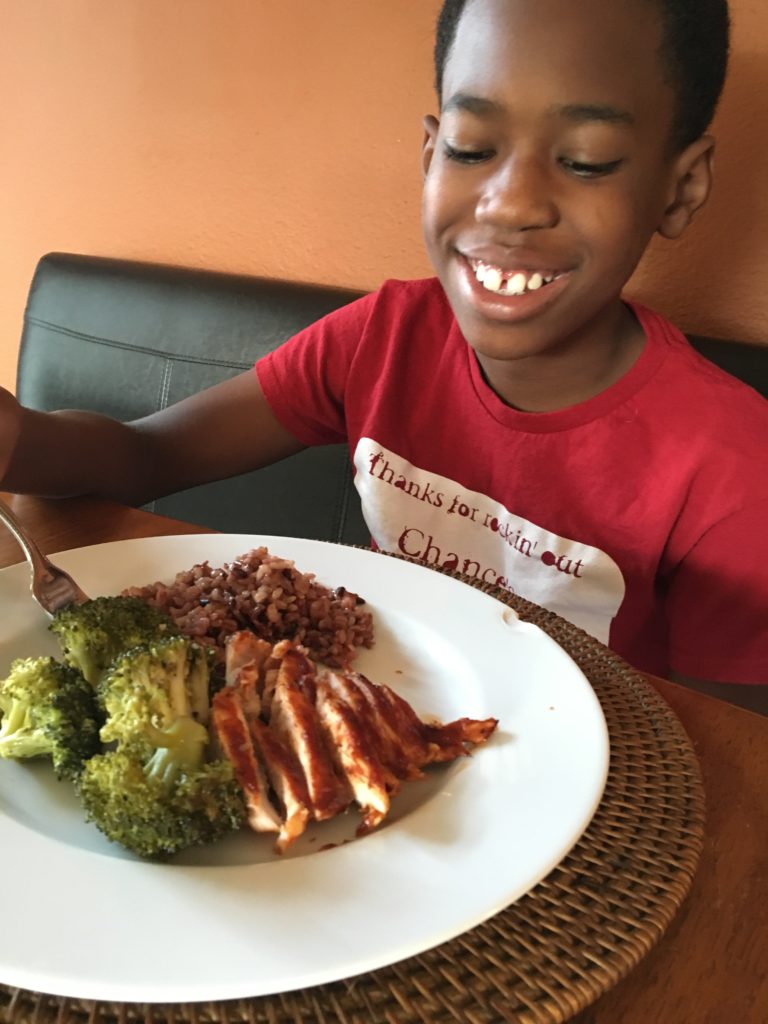 It's that time of year again! With new routines and back to school, meal planning is an easy way to eat well and stay ahead of busy schedules. From the grill to the oven to the slow cooker, a JENNIE-O All Natural Turkey Breast Tenderloin is an easy meal the whole family will love. Plus, it's 99% Fat Free and doesn't contain gluten. What's not to love about that?
Preparation was very easy.  Who does not like fast family dinner recipes?  We decided to bake our tenderloin with BBQ sauce and adding some easy to cook sides.  I placed the tenderloin in a covered dish for the first half of the cook time to ensure that the breast would be moist.  During the second half of the cook time I took off the top to lock in the sauce.  I did have to add a little more sauce because it was pretty moist and I wanted to make sure the sauce was not watered down.
I also prepared a few meals with Jennie-O Sun Dried Tomato Turkey Breast.
When my son saw that I had this he immediately asked if would I cut it so he could snack on it.  He is convinced it is like having our own deli.
There are many easy dishes you can make with Jennie-O Sun Dried Tomato Turkey Breast.  Here are a few that we came up with.
Add the breast to your favorite salad (cooked or cold)
Make Turkey Sandwiches
Slice and bake (leaving the rest for other meals) adding sides
Bake the entire breast adding sides
Slice and eat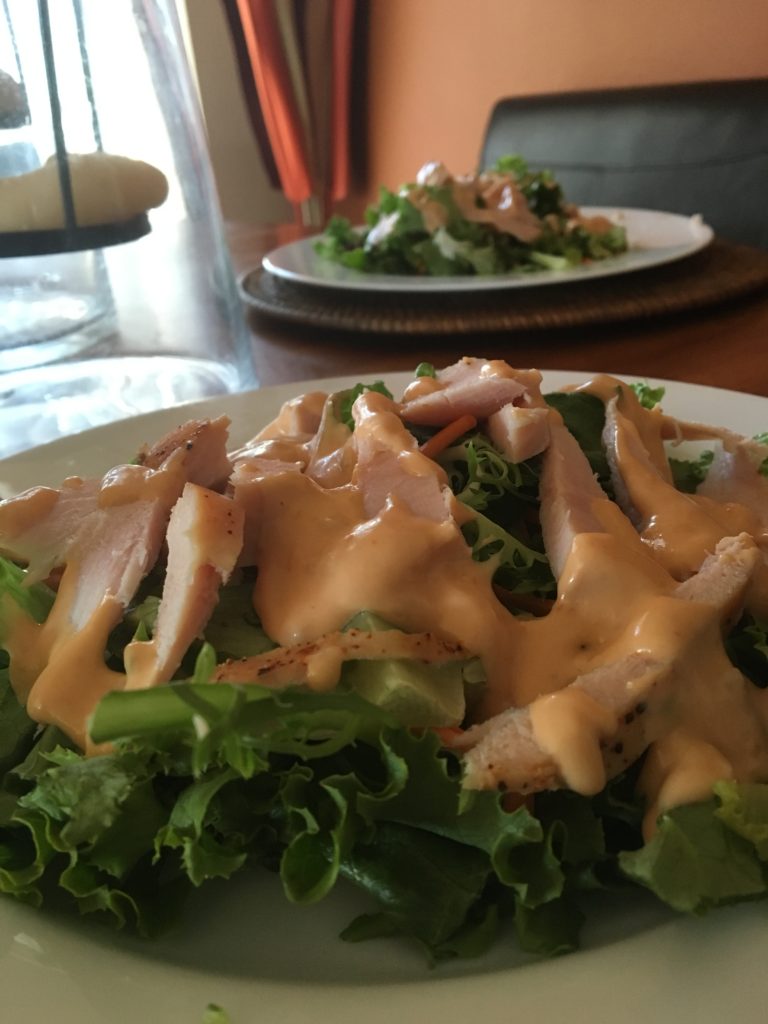 I prepared some dishes with  and without my son.  They were quick and easy.  To help us be more creative Jennie-O has quick, simple lunch recipes to give us a little variety.  Lord knows I need this during the school year.  I have found some Easy and Tasty Lunch Ideas .
These meals are not time consuming and gets my son involved.
Lastly, here is a $1 off coupon on deli turkey.
Disclosure: Sponsored