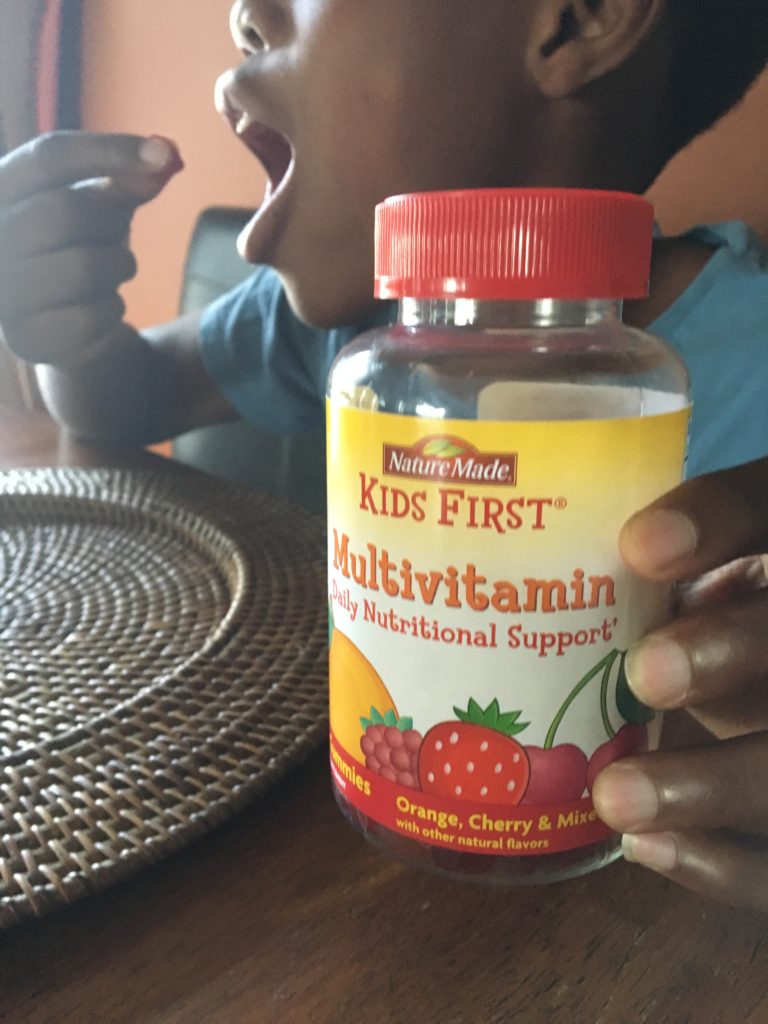 This post was sponsored by Nature Made® as part of an Influencer Activation for Influence Central.
You can find almost everything at Target.  No really… A few weeks ago as I made my way through the Target entrance my first stop was the vitamin aisle and I picked up Nature Made® KIDS FIRST® Multivitamin.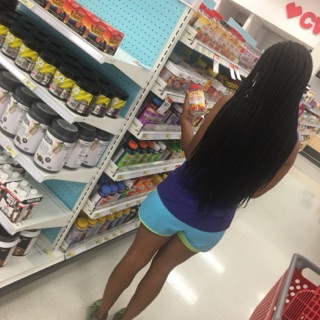 Target has a variety of vitamins to choose from, not to mention their great prices.  The sales are always awesome.  Right now, if you buy any 2 Nature Made® products you get a $5 Target gift card.
As I stood in the aisle reading the bottle my first concern was if my son would like the flavors.  That thought quickly went out of my head because I knew he likes them because they are gummy.  Flavor does not matter to him.  He thinks they taste like candy, in which he does not get often enough in his mind.  I was sold when I learned they have no preservatives or yeast, are gluten free and contain 12 essential nutrients for age specific support including vitamins A,C,D, and E,B vitamins and minerals like zinc and iodine.
Since the day I brought the vitamins home I have not had to tell him to take them.  It is apart of his morning routine.  Every morning he takes one gummy before breakfast.  He is enjoying the Orange, Cherry and Mixed Berry all natural flavor gummies.  There have been a couple of days that he grabbed a vitamin as we ran out the door or when he returned home.  The bottle is easy for him to open.  I am not concerned with him taking more than the suggested dosage because he gets concerned about over doing things and what are the consequences.
Yesterday, he went for his physical and proudly told the doctor he is taking his daily multivitamins.   Usually the visits consist of me sharing and asking questions but, this kid was interested in his height, weight, cholesterol, etc.  He is aware that taking vitamins is just part of a healthy lifestyle.  Taking multivitamins has always been something I have forced my kids to do.  My son has been the one that has been more consistent and he the one person least likely to get sick during cold and flu season.  He hates missing school.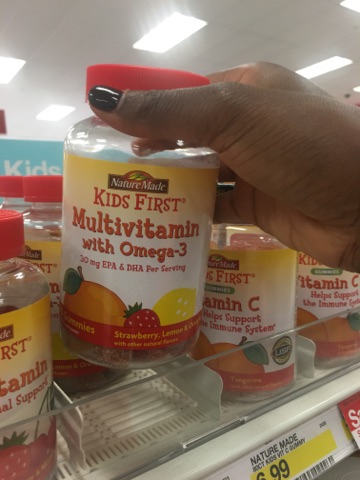 This doctors visit could not have gone any better because all Summer long my son has been obsessed with taking his vitamins more than he usually is.  He is going into middle school and is trying to make sure he is looking and feeling good.  Getting him to take vitamins has never been so easy.
Seeing the smile on his face after yesterday's visit was confirmation that I am doing the right thing in teaching him while he is young.
So while you are at Target getting back-to-school supplies head over to the vitamin aisle and pick up Nature Made® KIDS FIRST® multivitamins.
Disclosure: These statements have not been evaluated by the Food and Drug Administration.  These products  are not intended to diagnose, treat, cure, or prevent any disease.