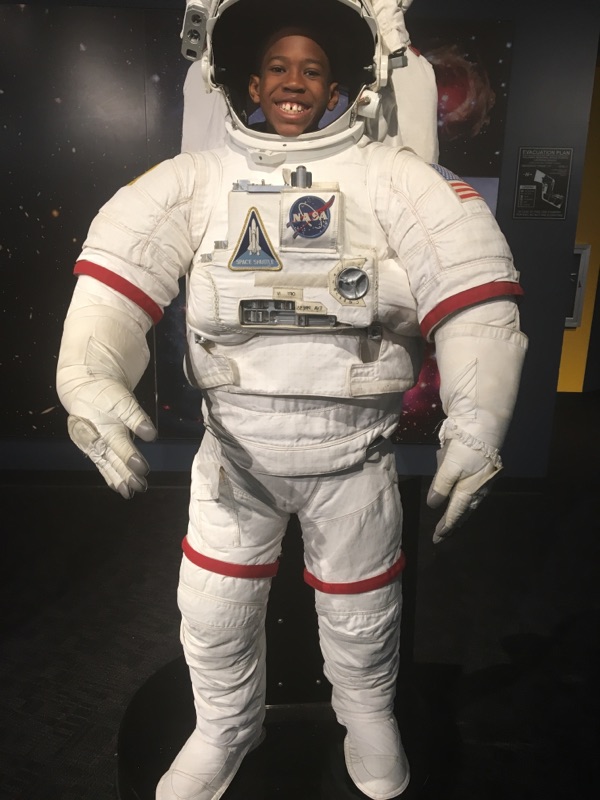 Did you know the Columbia Memorial Space Center  is in Downy, CA?
In an anticipation of the upcoming Star Trek Beyond film that will be in theaters tomorrow.  My son and I were invited to  visit Columbia Memorial Space Center .  I had no idea it existed and he was just excited to be there.
The space center is not only a fun place for kids but, adults can enjoy themselves as well.  There is definitely a lot to do and see.
We had the opportunity to see an actual astronaut suit.   It is unknown which astronaut wore it, but it is definitely real.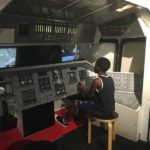 Being able to actually see an astronaut suit  and look like an astronaut was awesome for my son.   Being able to  sit behind the controls of a space shuttle as if he was astronaut took him into another dimension.   It has been a couple of days since our visit and he is still telling me that the left side allowed him to land the space shuttle and the right side was for lift-off.
As for me I could not help but feel emotional when I saw there was a Challenger Learning Center.  I can remember sitting in my high school class when the Space Shuttle Challenger went down.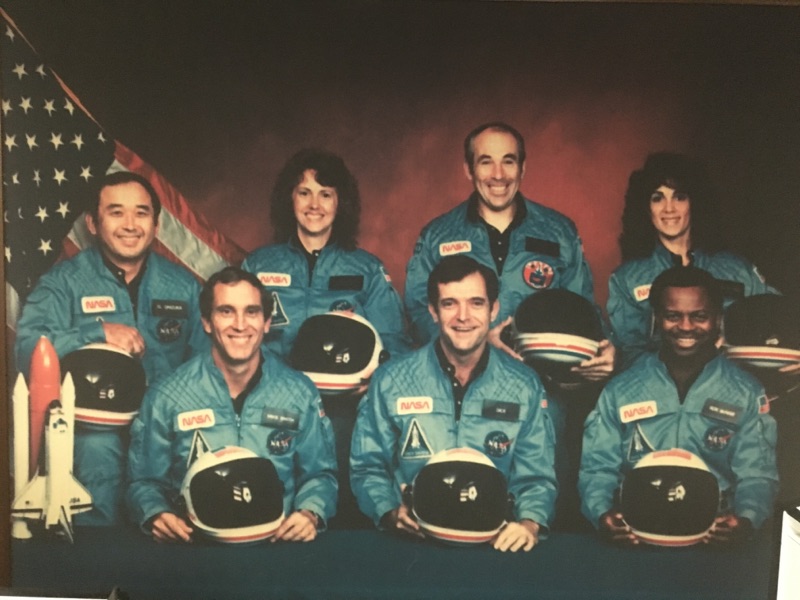 There is so much to do and experience in the learning center.  My son is not a scientist nor is he an engineer but, he is a boy that loves space.  As he walked around the learning center in his cute little smock/apron he immediately began touching things and trying to figure them out.  He was more than interested and eager to learn.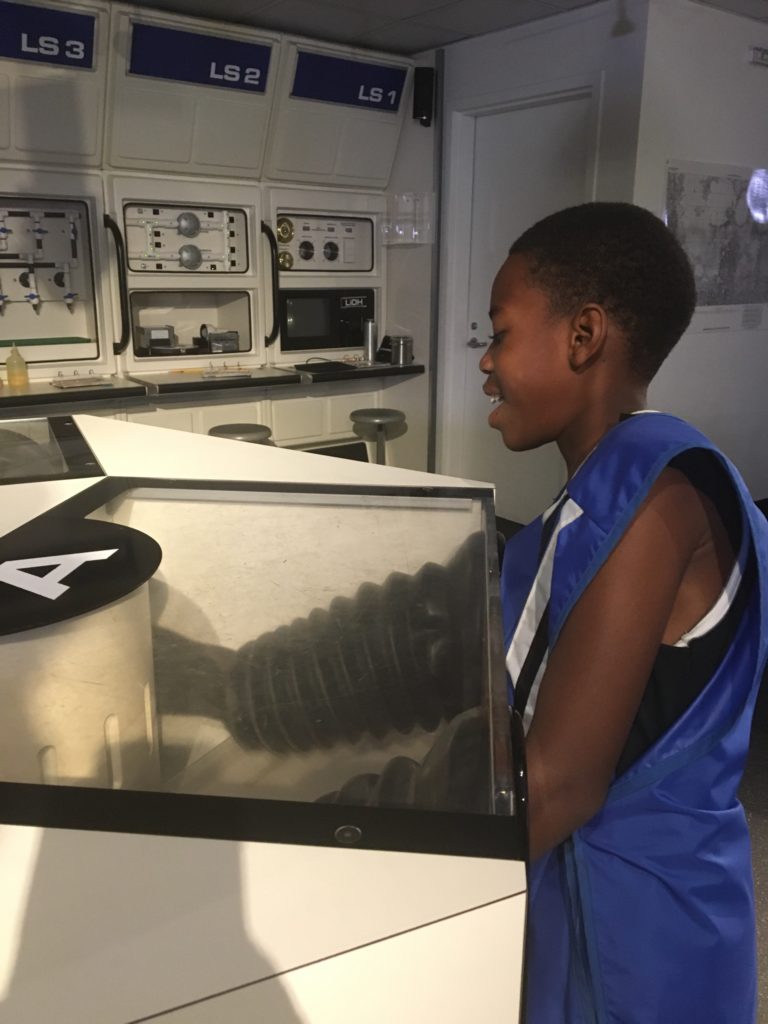 The learning center is setup like a real Spacecraft and  allows you to feel like you are on a mission.
There is a lot to see inside and out at the Columbia Memorial Space Center.  We are hoping to visit again either for their star gazing nights, or for my son to visit the robotic lab.
Lastly, do not forget to check Star Trek and Beyond.  It will be in theaters tomorrow.