Last week as I drove my son to the Kirby Planet Robobot Party, I was concerned about him not knowing how to play the new Nintendo 3DS game Kirby:Planet Robobot.   My concerns immediately faded as we entered the yellow, pink  and purple themed room.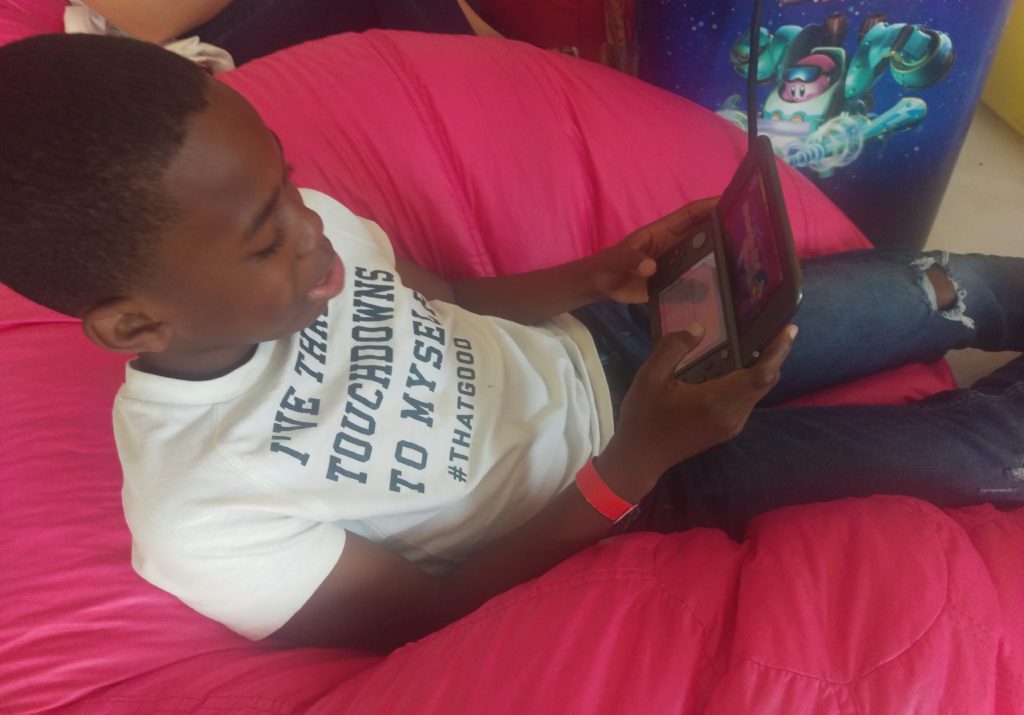 My son fell into place as he plopped on a bean bag with some familiar and unfamiliar faces.  They were all here to play the new Nintendo3DS game and from the looks of it none of them had played it before.    As they were trying to figure the game out, in which I am pretty sure some had quickly learned, they were given instructions.  I do not think my son looked up until he heard Peyton List of Disney's Bunk'd and Jessie come on the mic alongside her twin brother Spencer List who has played on Bunk'd as well. Our family watches Bunk'd and watched Jessie faithfully.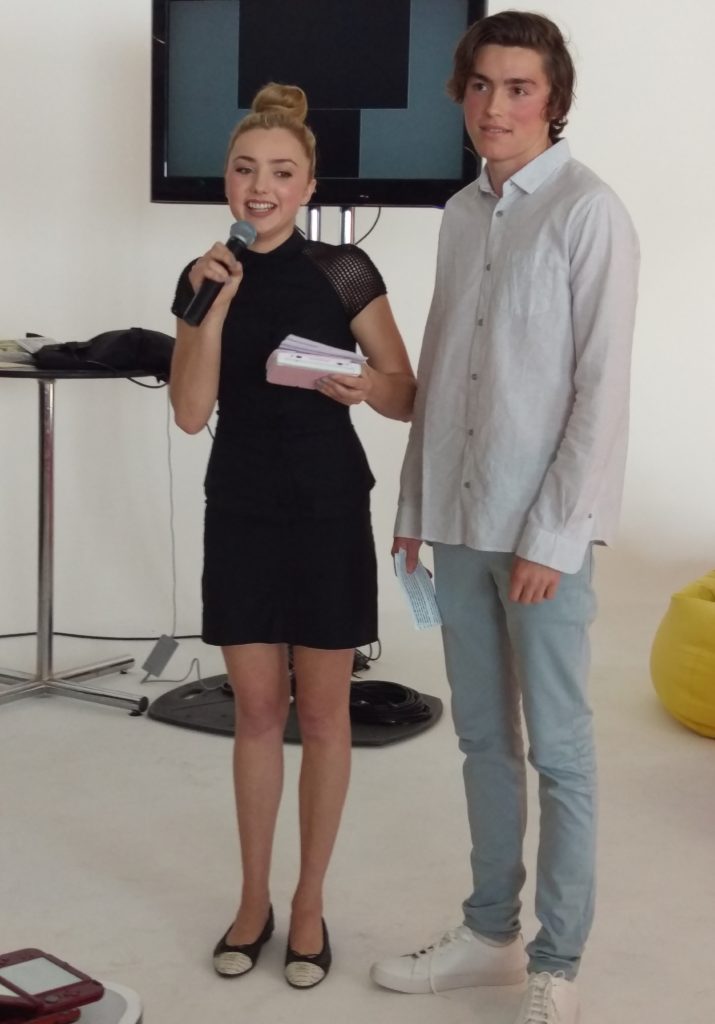 His love for the show Bunk'd got him out of the bean bag.  But, as soon as I turned my head he was back playing the game and talking with the other children.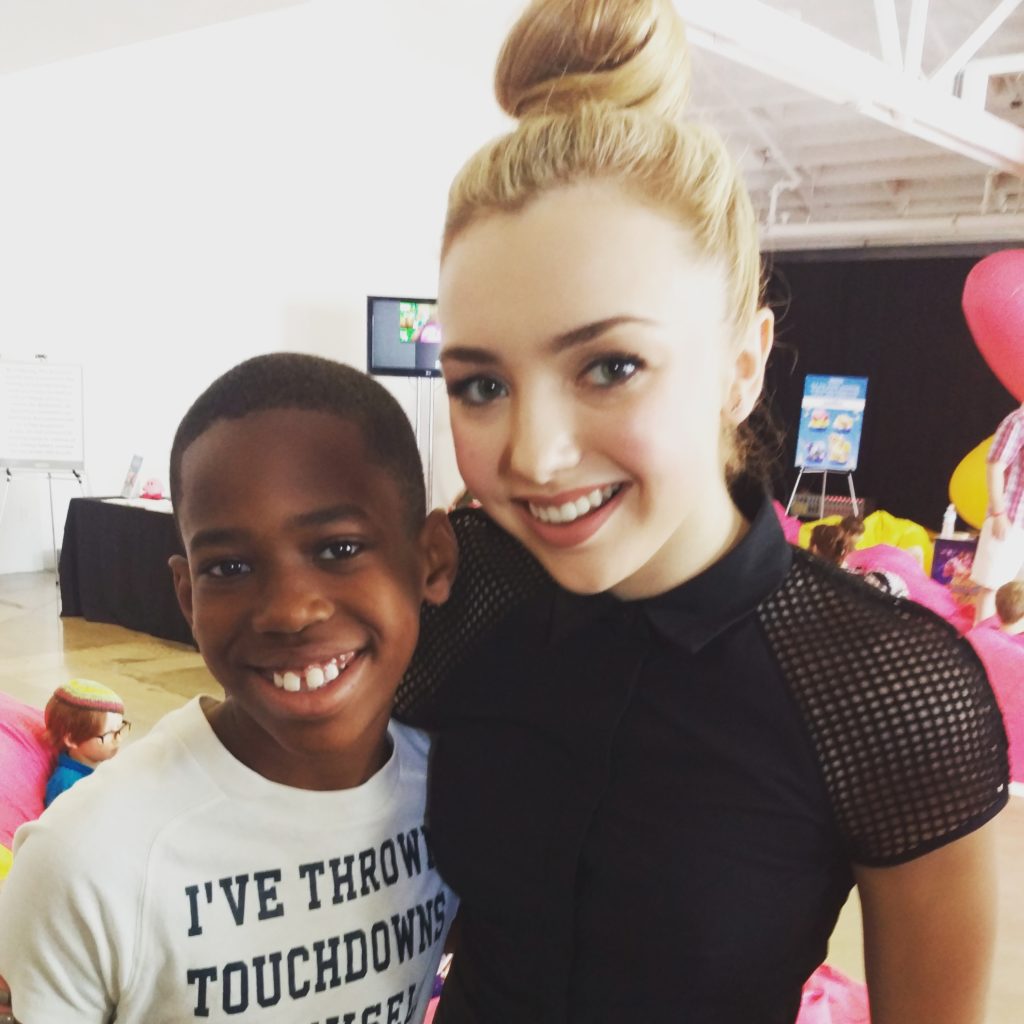 While my son played the game I stood in a line for his Kirby shirt.   As I yelled back asking him which shirt he would like I heard a couple of other parents say, "You too…our kids won't get up either."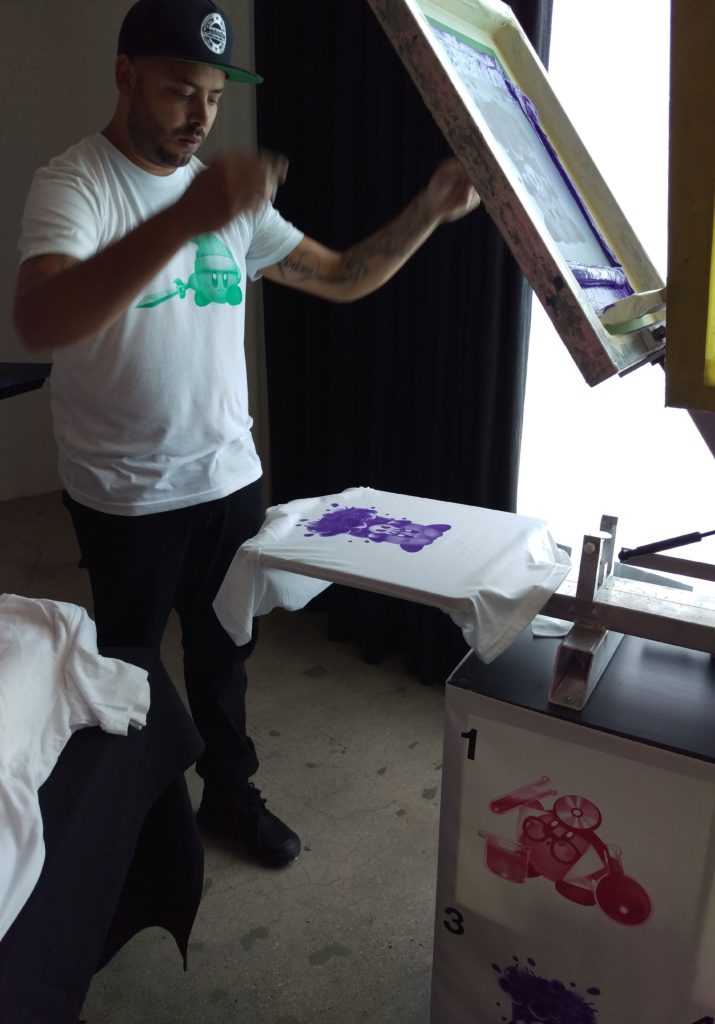 This was pretty intense and fun. It was like pulling teeth to get him to eat lunch.  I do not usually allow him to eat candy, but I was going to allow it on this day.  He was so excited about the game he did not make his way over to the candy buffet until after the party.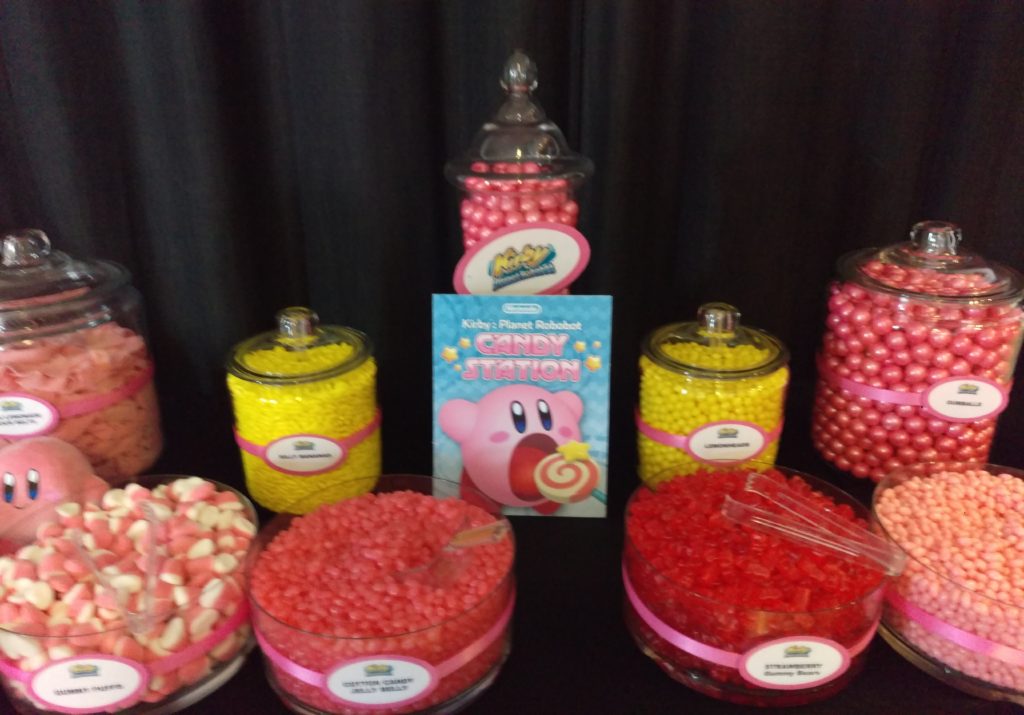 I finally got him to eat lunch.  He ate like an anteater and was back in the bean bag until he heard there was a raffle.  The only way the kids could get a raffle ticket was to answer questions about the Kirby Planet Robobot.   The way these kids were playing the game I knew it would not be a problem for them to earn an entry into the raffle.  To my son's surprise he not only received a raffle ticket, he actually won.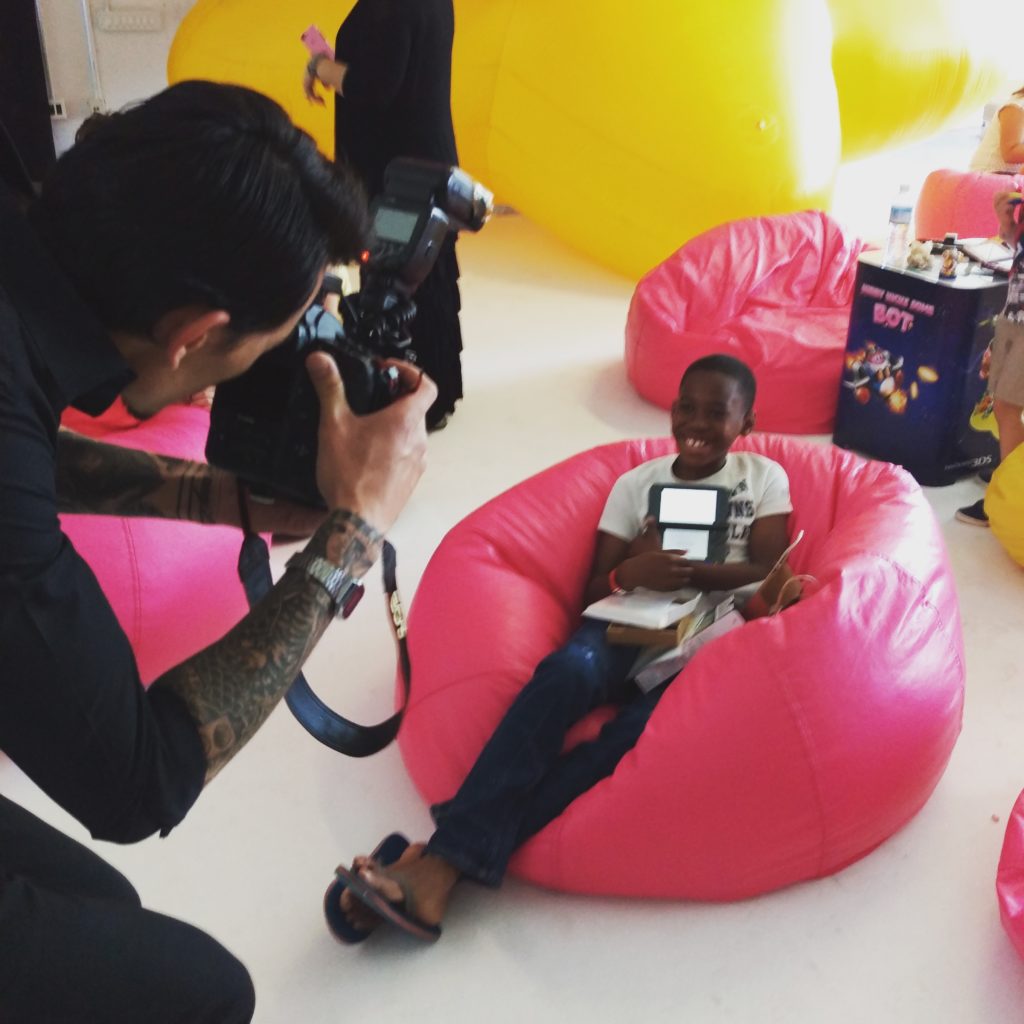 There is no question that the new Nintendo 3DS game Kirby: Planet Robobot is a hit!
Disclosure: Sponsored post.