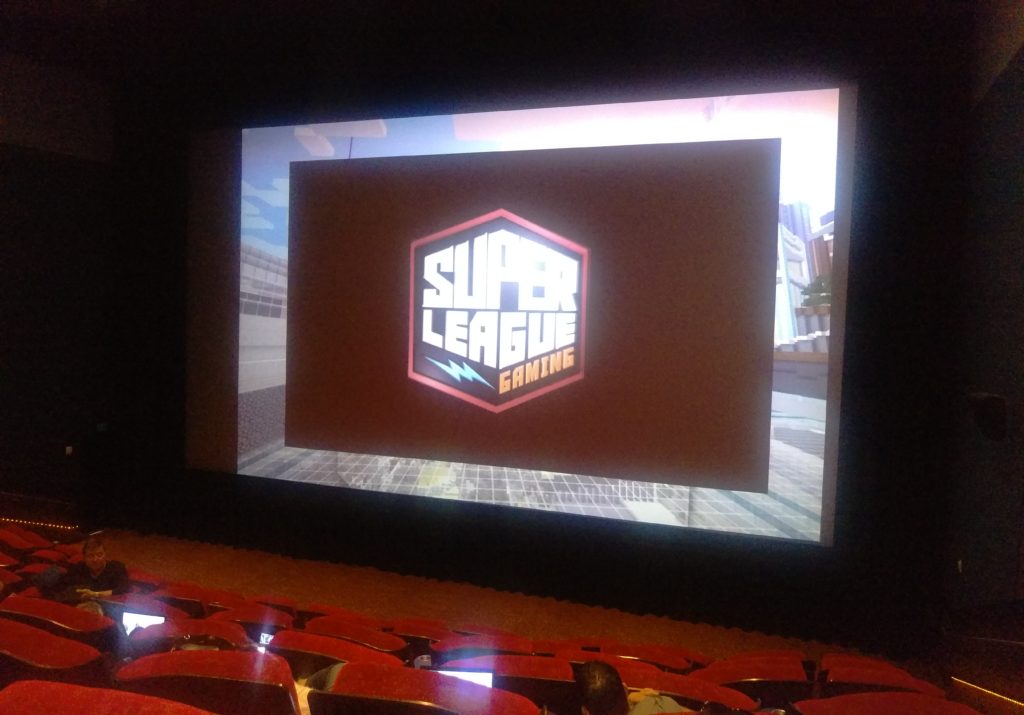 Super League Gaming allows kids to play Minecraft on a different level.
My son and his friend love to play Minecraft.  I did not have to think twice about signing them up for Super League Gaming.
Super League Gaming gives kids the opportunity to play Minecraft in a movie theater with other kids (gamers) on their laptop.
Registration was easy.  I was a little confused after they were registered.  I did could not find information on where to get the game and did not realize purchasing the game was an additional fee.  I found my answer in the FAQ section.  My next hurdle was finding where and how to make the game purchase .  I did use the 'contact us' section and someone answered my questions.
After getting the boys registered my son's friend's parents were delayed in downloading the game and had several issues.  Not knowing if his friend was definitely participating they did not have a team name.  Once again I had to email Super League.  They assured me they would place all kids that did not create a team on a team.  Finally, the parents were able to figure it out and the boys were all set.
They were registered for three sessions.  When we arrived we were told there was a practice session the week before that we missed.  We had no idea.  It was fine.  As we signed in, the boys had not been placed on a team, but were told they would be placed on a team by the time the gaming began.
During the sign in process they were given a Super League tee shirt and lanyard to wear as admission for each gaming session.   This made them feel very official.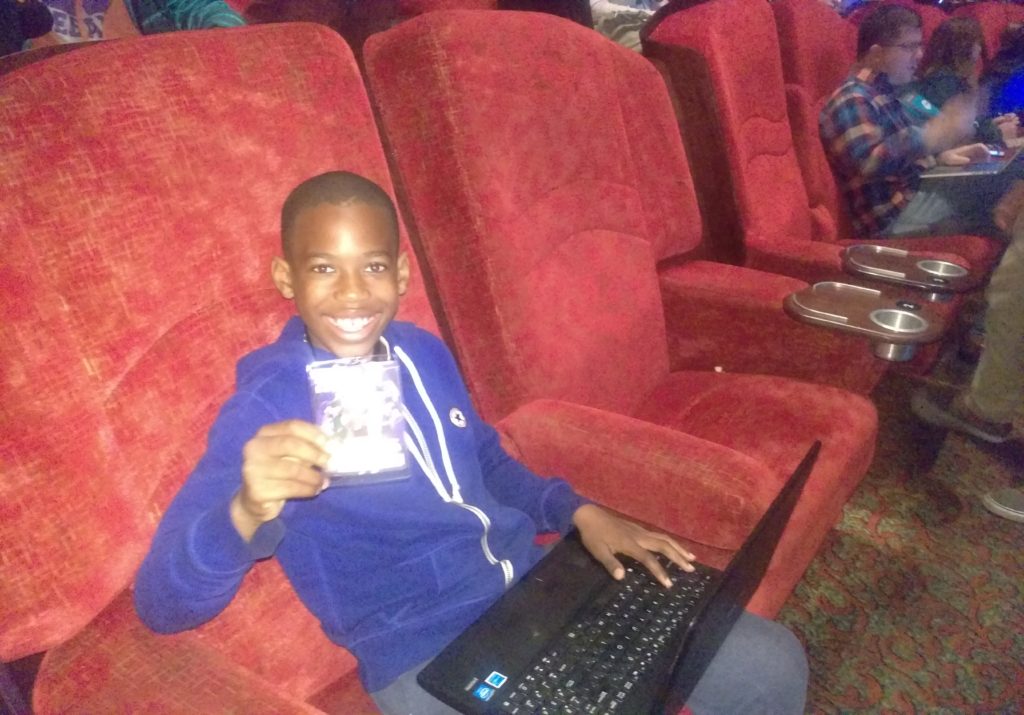 Next we entered the theater and had to connect to the wireless connection.  The Super League staff was awesome.  They made sure all of the kids were connected (they did this every session.) Just as promised the boys were placed on a team, Speedy Justice.  On day one the team was scattered throughout the theater.  On the second and third day most of the team were seated together.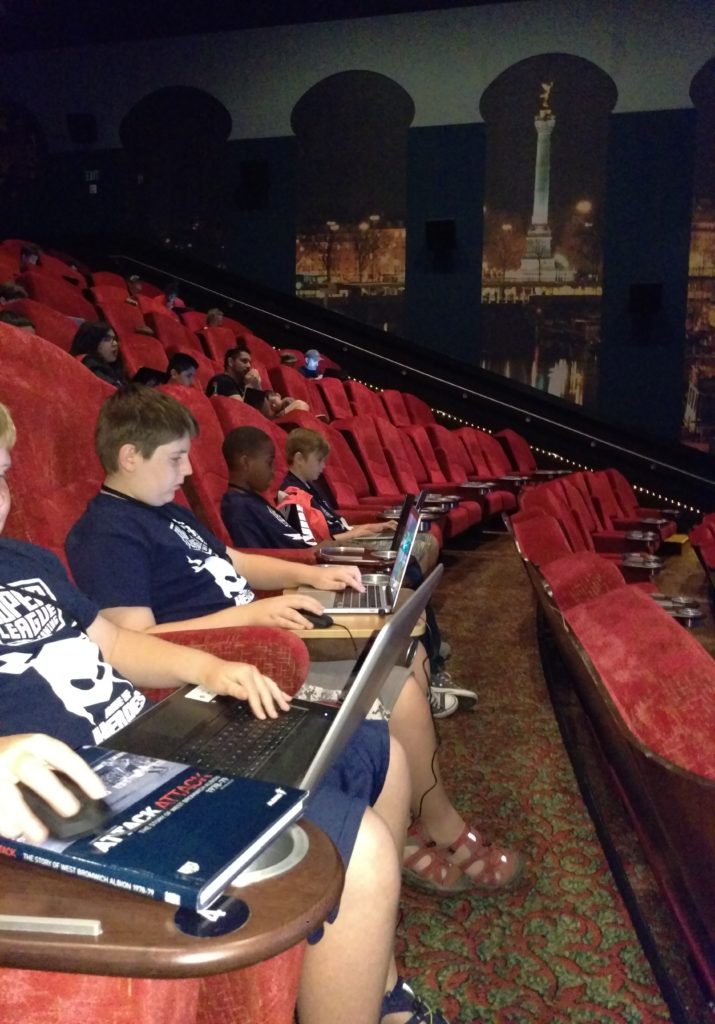 As the teams competed against one another they were hyped by a Super League employee, Cosby.   With a microphone in hand he would encourage the teams and inform them of who was in the lead or falling behind.  Stickers were passed out to the top team in each round.  When it was time for free play he kept the kids laughing.   The kids really liked him.  One Saturday he mentioned he liked brownies and on the following Saturday one of the teams brought him homemade brownies.  He was pleasantly surprised.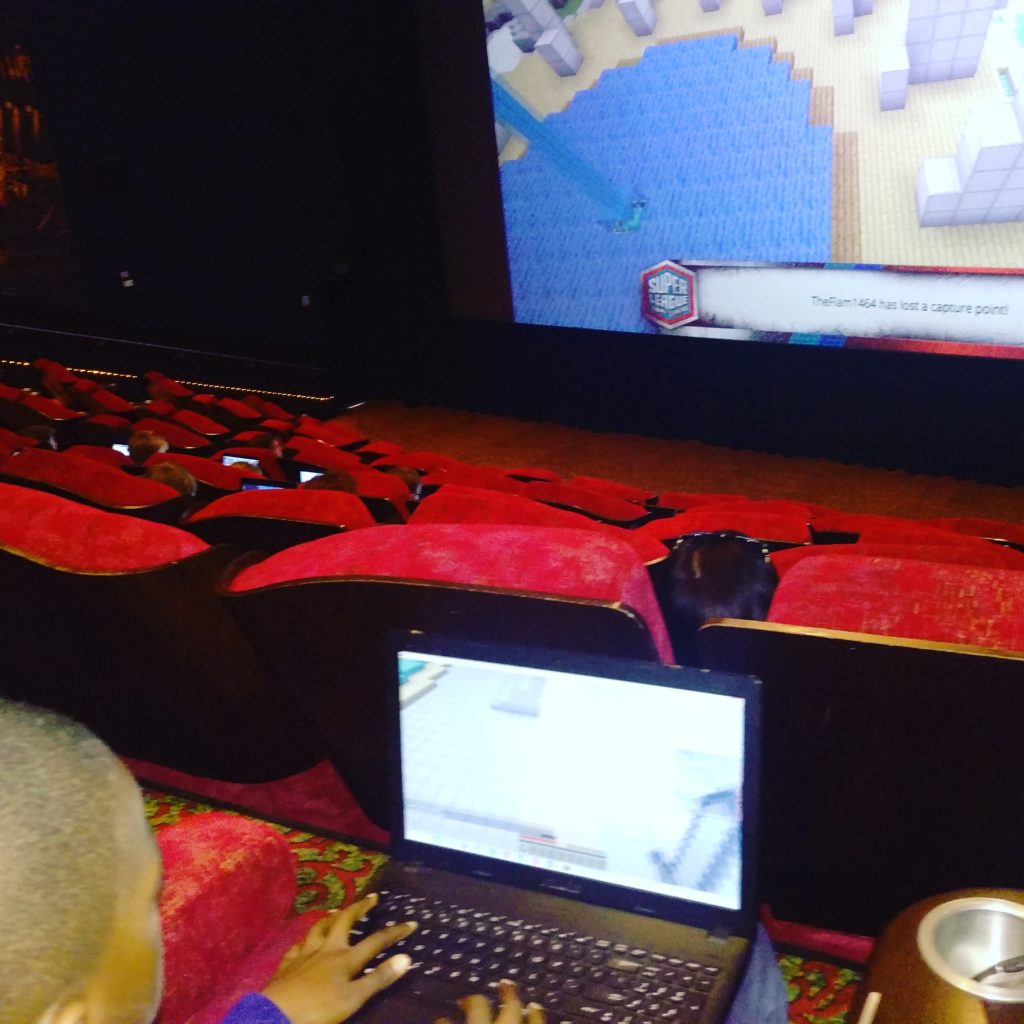 The Super League staff were pretty awesome.  The site clearly states to come with a fully charged laptop.  Every Saturday there was always someone that was not fully charged.  The staff was prepared.  My son and his friend were fine.  They remembered to charge their laptops every week.
I had no idea this experience would be so much fun.  The kids connected and met other kids and had a fun time.
I have told several parents about Super League Gaming and they have either signed their kids up or plan on it.
Disclosure: Sponsored post.