I am excited that Zootopia is on Bluray/ DVD today, but I am even more excited that I can share my very own behind the scenes Zootopia experience.
A couple of weeks ago I was invited to Disney Animation Studios and I had the time of my life.
I did not expect to spend time with one of the stars of Zootopia, Flash!  Oh my….he is even more lovable in person.  I enjoyed every slow minute spent with him.  We discussed his experiences while working at the DMV.
I was on a high after meeting Flash.  Little did I know I was going to try my hand at voice-over work as the voice of Fru Fru.  I confidentially got in the booth and then after putting on the headphones and standing in front of the mic I quickly developed stage fright.  After a few takes and a little help I was fine.  I definitely respect anyone that can do this job.  It is hard work.  I will leave this to the professionals.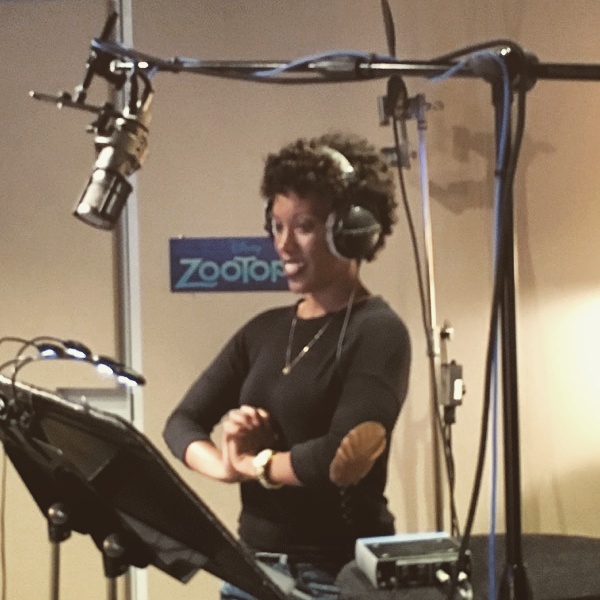 I was relieved to learn that I did not have to act anymore and I was going to meet filmmakers, Bryron Howard, Rich Moore and Clark Spencer.  I was amazed to learn that were 980 different animals used in this film.  Animation has come a long way since I was a child.  When asked if the film was intentionally created because of everything that was happening in the world.  They each answered, "No."   Zootopia could not have come at a better time with talks of racism and equality, it is just what we need.
Just when I thought the day was over and honestly, I did not want it to end.  We had the opportunity to draw our own Judy Hopps.  I am the least artistic person, but I left there feeling like an artist.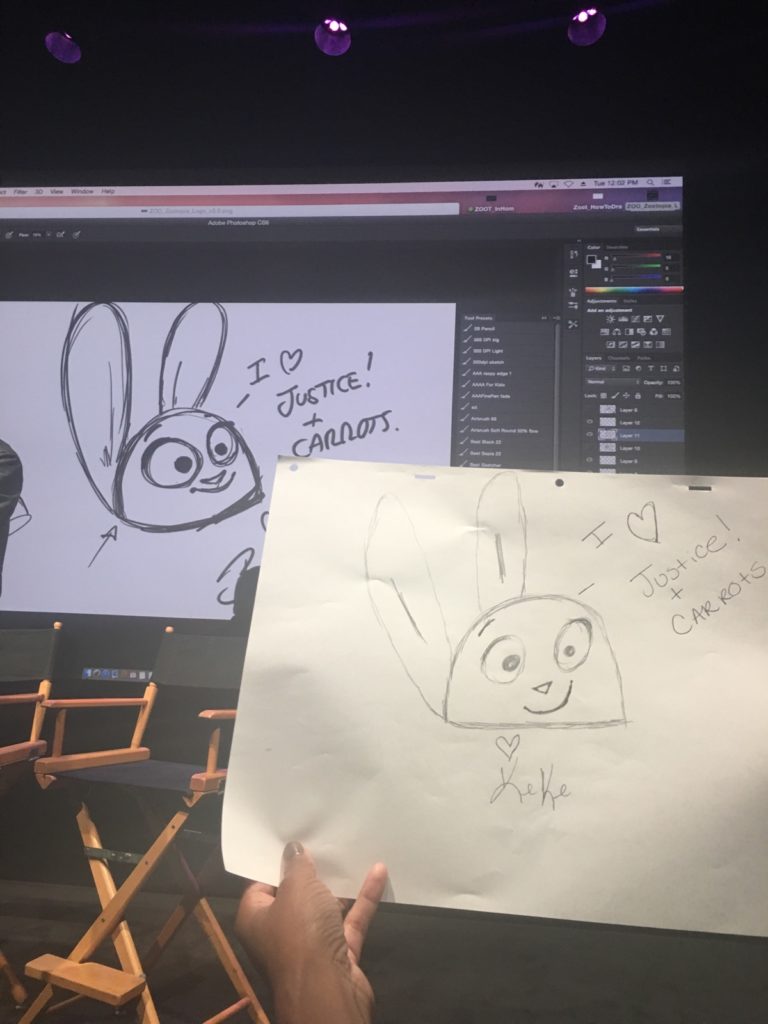 This day was a day that allowed me to see how things are done at Disney while creating a film.  Learning that they traveled to Africa to study the animals depicted in this film and their mannerisms and they way they interacte with one another made a lot of since.  For example:  the focus on Flash speaking slowly demonstrates the stereotypes that sloths are slow.
My biggest takeaway was the love I felt from everyone involved.  They enjoy what they do and want to share their experiences.  Disney's films are successful because of the love that goes into the films.
My day at Disney Animation was magical.  I found myself smiling the entire time.  My inner child came to life.  I will never forget this day.
I loved Zootopia before this experience, but I love it even more now.  I have my own copy and am sure it will be a film my family will be watching for many years to come.  It is not just one of the greatest animation movies 2016.
Yes, I am excited to share my day with you, but I am even more excited to give you the opportunity to win one of 5 Zootopia download codes. Be sure to enter and good luck!
Disclosure: Sponsored post.