Alice Through the Looking Glass is in theaters, today!  My family got to see it early this week at El Capitan theater and were taken on a crazy adventure with Alice and some very memorable characters.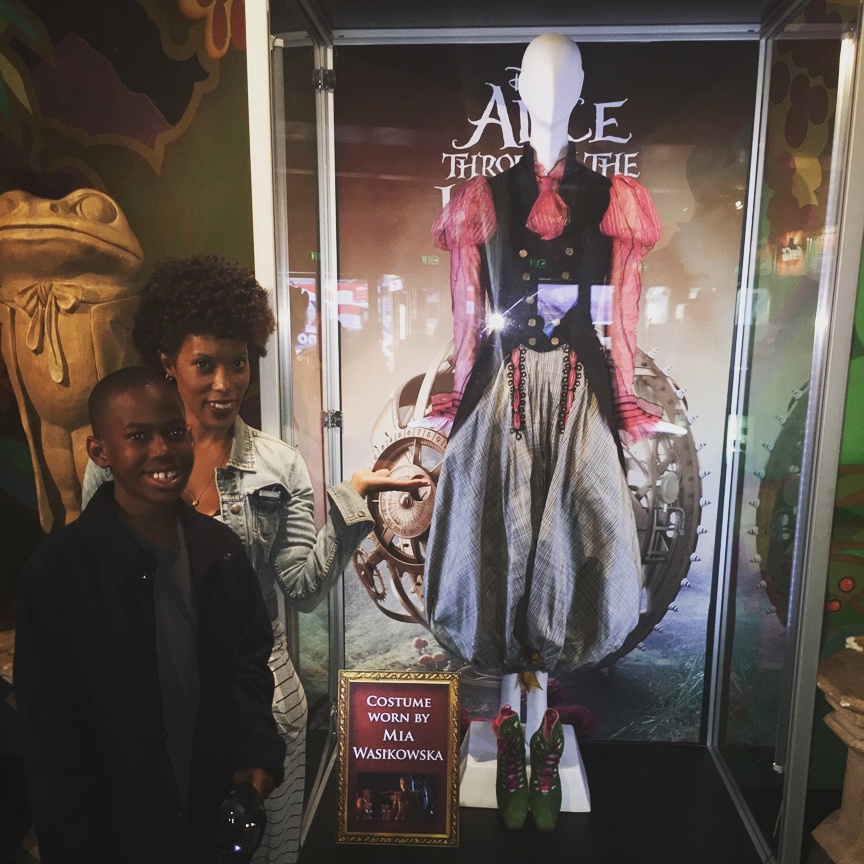 The 3D experience was incredible.  As the strong minded Alice set out on her adventure, traveling back in time to save the Mad Hatter, it seemed as though we were partaking as well.   This film was  beautifully made with magnificent colors that are so striking to the eye making the movie even more enjoyable.
Time is primarily the focus of this film.  Honing in on many of the myths, negative and positive thoughts many of us have about time.  Alice believes time is her enemy.  It is a thief.  As she sets out on her journey she soon realizes she was wrong.
There is quit a bit of symbolism relating to telling the truth, believing others and believing in someone.  Sometimes we forget the importance of honesty.  It can change the outcome of many things in our lives.  For example: The Red Queen's life changes drastically all because of a lie her sister, the White Queen tells.  In the film it seems as though all of the characters are dealing with these issues and I found myself routing for them individually.
Alice Through the Looking Glass may be a little hard to follow and a little dark for younger audiences.  My 10 year old son enjoyed it, but the topic of death was somewhat concerning for him.  There were a few funny parts as well.  I believe a younger child will  be taken by the beauty of the film and that should satisfying.
Overall we enjoyed it.
Don't forget Alice Through the Looking Glass is in theaters today!
Disclosure:Product/compensation was received in exchange for review.