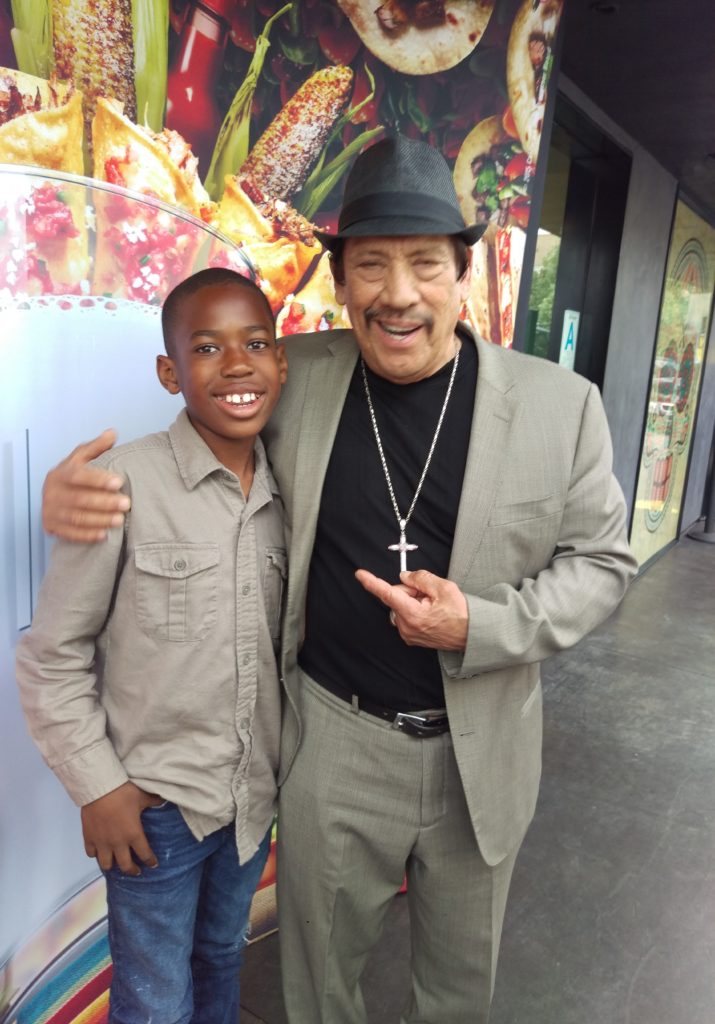 For the past couple of years my family has been celebrating Cinco de Mayo with got milk?.  This year we celebrated with them showing us how spicy loves milk.
got milk? has partnered with actor turned restaurateur and taco guru Danny Trejo;  co-owner of Trejo's Tacos.
Trejo celebrated his latest business venture this Cinco de Mayo by partnering up with got milk? to create a fiery version of his mouth-watering "Grilled Asada with Pepita Pesto" taco. This spicy taco pairs perfectly with a glass of milk, as it's a must-have to tone down the heat! The unexpected and flavorful pairing highlights milk's versatility and unique ability to complement exciting, spicy flavors
My son attended this event with me because, he knows Trejo from Spy Kids.  I know others know him as Machete.   But, either way this was huge for him.  He could not wait to meet Trejo and try his tacos.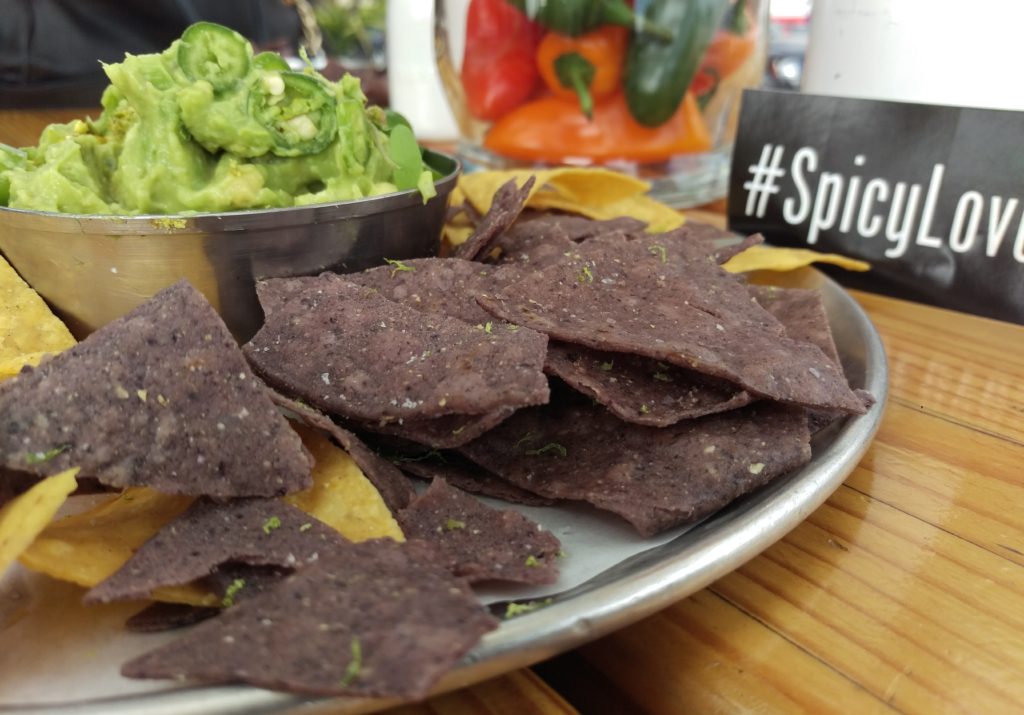 Upon our arrival we were greeted with freshly made organic tortilla chips and guacamole.   The pairing of hass avocados / onions / serrano chilies / lime / pistachios  was delicious!  It had an irresistible kick that kept me wanting more.  I was secretly wanting it all to myself. Lord knows I do not need to eat all of that by myself.  But, wait….avocado is a good fat.  When the chips and salsa was brought out, my prayers were answered because, everyone at my table ate and raved over the salsa  leaving me with the guacamole.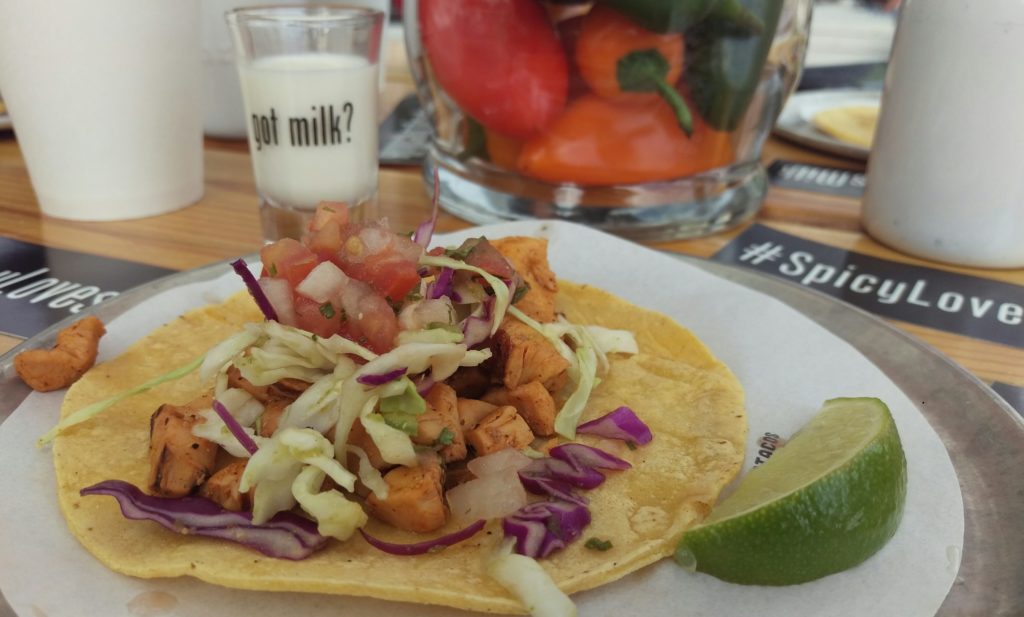 My son and I do not eat beef or pork.  Trejo's Tacos graciously prepared Grilled Jidori Chicken tacos (achiote / cabbage / pico de gallo / fermented tomatillo + jalapeno sauce) and Black Pepper Tofu (organic tofu / serrano chilies / scallions / cilantro).   The tofu was nice and crispy.   Just like everything else the tacos were delicious.  They had just the right kick to them as well.  I believe what is inside a taco is important, but I really liked the handmade, warm tortilla.
As we ate I understood  the partnership between got milk? and Trejo's Tacos even more.   It was second nature to pick up our shots of milk offering a coolness to the spice of our tongues.  To top things off.  We had cookie ice cream sandwiches for dessert.
Trejo's Tacos offers a wide range of great food and friendly service.  Just months after the successful opening of this La Brea location Danny Trejo is on the verge of opening his second taqueria in Hollywood.
It is true Spicy Loves Milk!
Disclosure: Product/compensation was received in exchange for review.