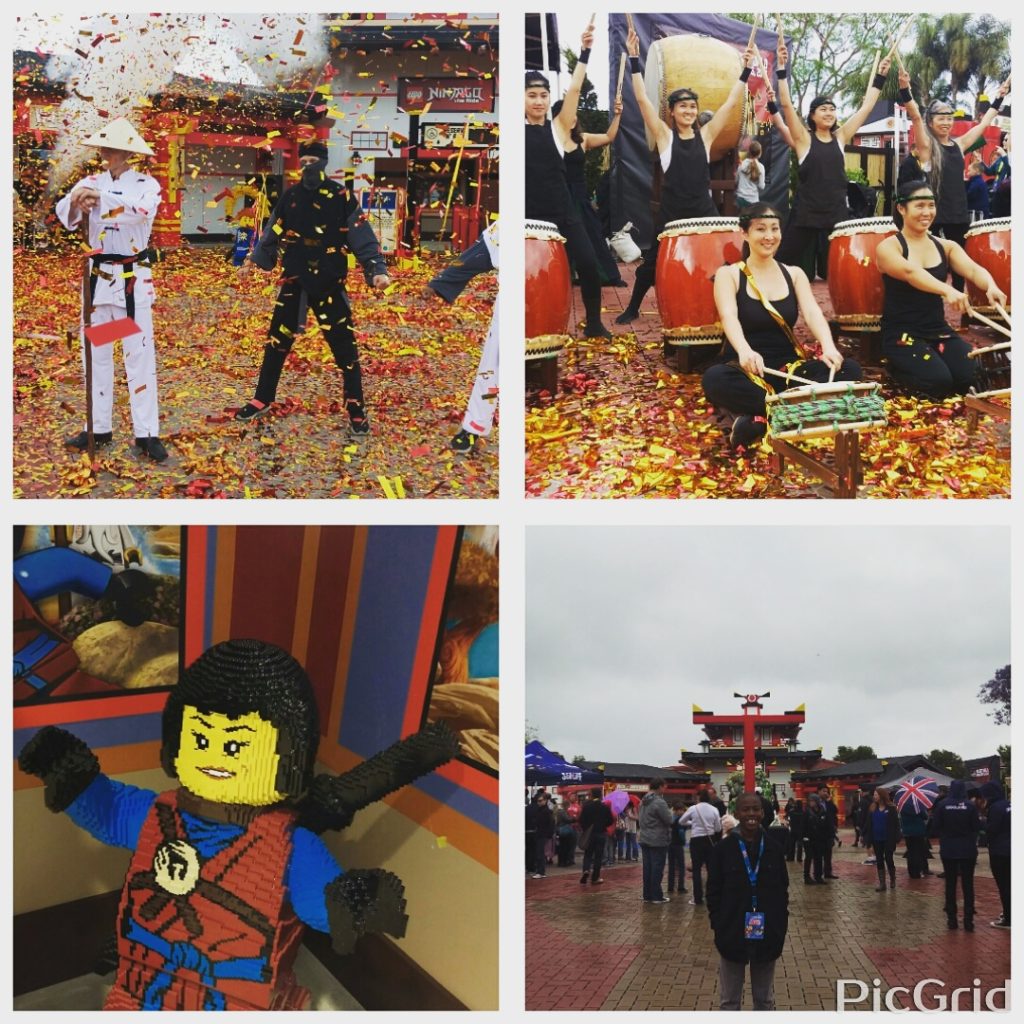 Ninjago World opens today at Legoland California Resort.
Last week my son and I attended a preview day for Ninjago World.  Thanks to Legoland I scored major mom points.  I cannot tell you how many times my son told  me he was having a good time.  Our day was filled with music, ninjas, food and fun!  You can't beat that!
Our highlight was getting on the much anticipated Ninjago The Ride.
NINJAGO The Ride enables guests to demonstrate their ninja skills by simply using their hands instead of a hand-held device. The Maestro hand gesture technology is manufactured by Triotech, the world leader in media based interactive attractions, and enables guests to throw fire balls, shock waves, ice and lightning to defeat villains. Riders collect points for their training and battle efforts throughout the ride and scores are displayed when their quest is completed. Effects such as heat, smoke and wind are incorporated throughout the adventure, giving guests the ultimate interactive 4D experience.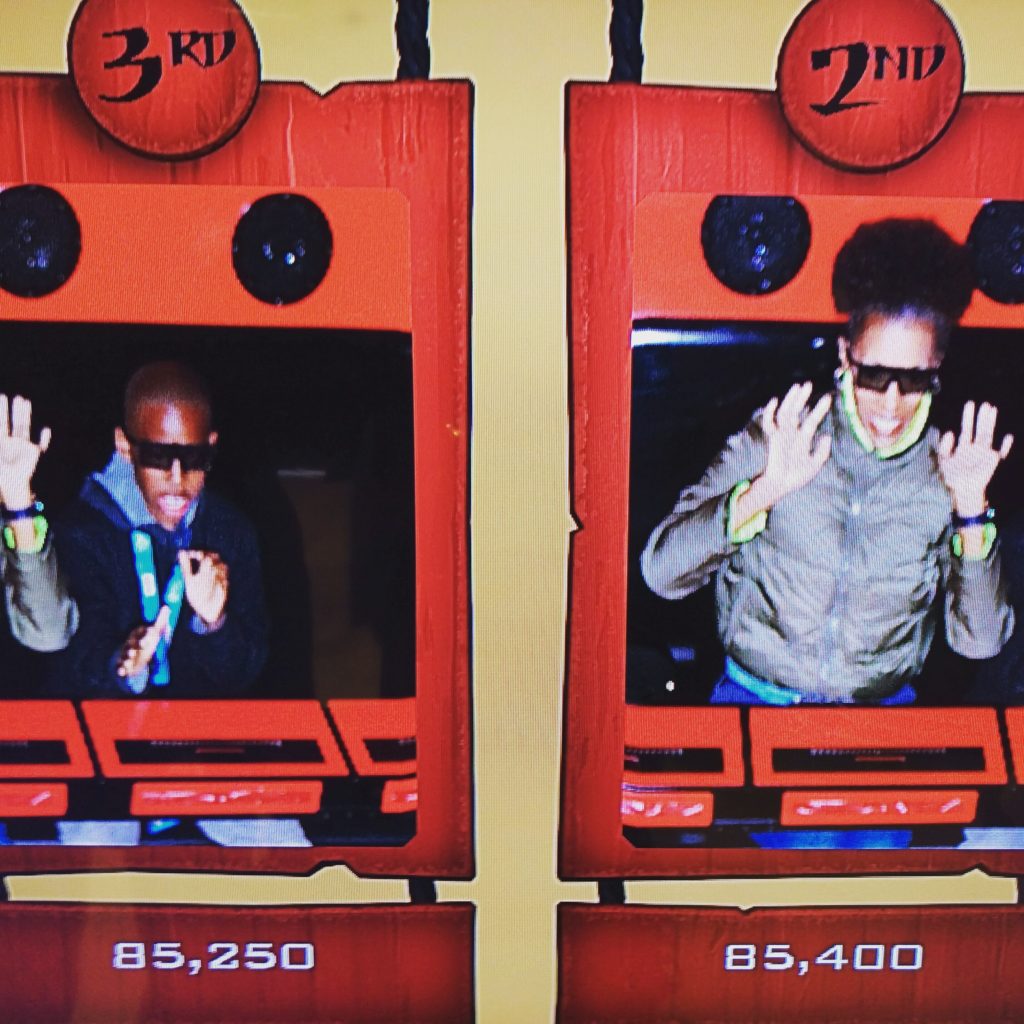 As soon as the ride was in motion my son began flaring is arms.  I soon followed suit.  I needed to get a high score.   For a while I did not know what was going on, but I got the hang of it.   It was like we were in real life battle.   We made lots of sounds and there was lots of laughter.  I could hear other families having the same experience.  This was a lot of fun, but I was not prepared for all of the hand gestures.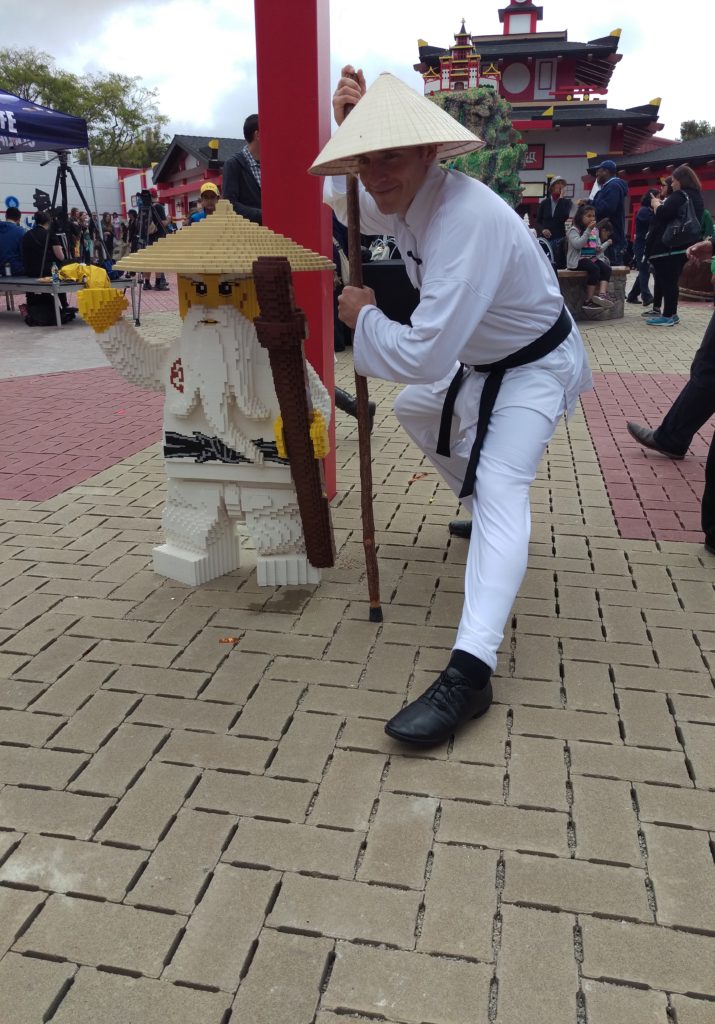 My son loves Legos and of course we took some time to see some of the Lego ninjas.
There is also a rock climbing wall and a play area with spinning like poles kids can get on.  My son was a little big for the wall, but he did not mind.  He still climbed with the other children.
Ninjago World is a nice experience for the entire family.   Don't forget it opens today.  Just in time for the great summer that is ahead.
Disclosure: Product/compensation was received in exchange for review.