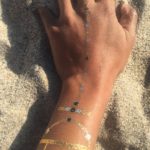 My family cannot get enough of the tattoos at Temporarytattoos.com
As soon as Spring hit, like many Californians we hit the beach and  I tried my hand at applying Skin Couture jewelry tattoos.   I have been known to put one strip on and not like it.  Now, I take my time and strategically place them on my body making them look fly.  Afterwards, I love adding the Skin Couture sparkle stick inside and around areas of my tattoos.  I looked so good, my daughter who thinks she knows everything about fashion had me apply her tattoos as well.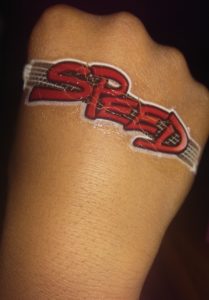 Now my son on the other hand is a typical boy.  He was concerned with his Need 4 Speed Glow Tattoos and his 50 Tattoos Tatouages.   Some days I look up he has tattoos all over his body.   Then there are evenings he enters the room, turns off the lights and asks me, " Can you see my tattoo?"  I just love the excitement tattoos bring him.
Temporarytattoos.com has such a great selection that it opens up your creative side.  They have this Skin Couture glitter pen that my daughter and I are going to try.  I cannot draw at all, but my daughter is convinced we can make some great designs.  I am sure she will, but I am not sure about me.  Either way it will be fun.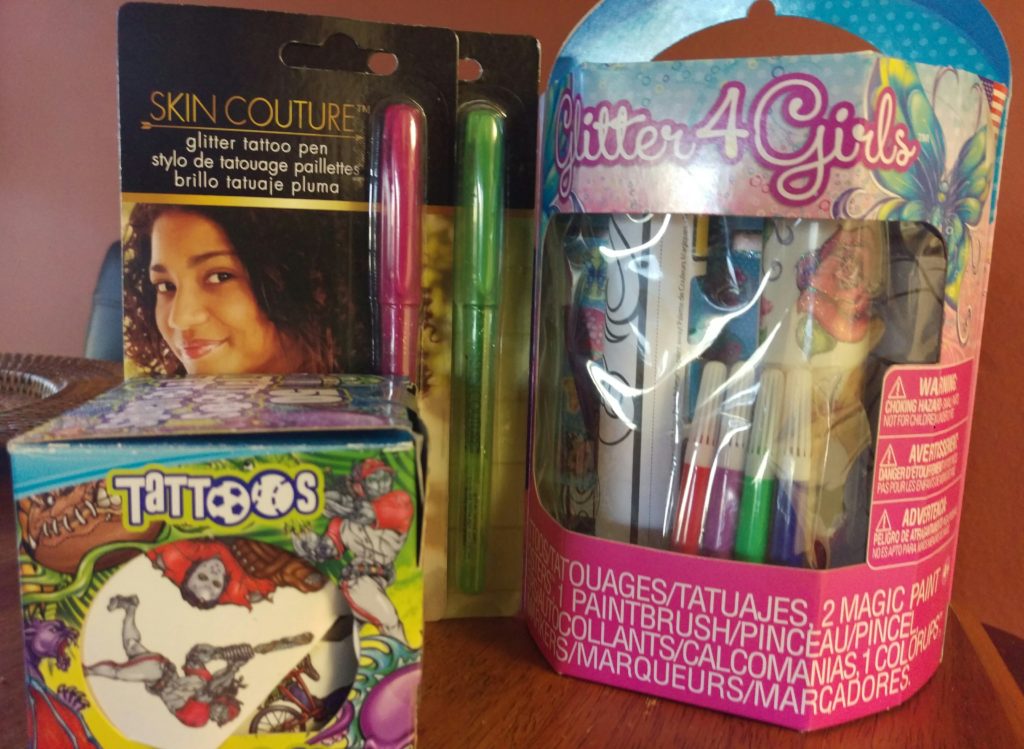 Temporary Tattoos are more than fashionable they are a good way to pass time for everyone in the entire family.   They have coloring and glitter sets like Glitter 4 Girls that will occupy a little girls time.
Clearly I do not need a set, but I have enjoyed the time I have sat down and took my time to put my tattoos on.  My family seems to do them at the same time.  The room gets quiet and then at some point we are asking one another, "What do you think about this?"  or  "How does this look?"  It is a good way to spend family time.
With Mother's Day, Father's Day, Graduations and of course Summer around the corner Temporary Tattoos is offering 16% off.   They are always running some sort of special, so I suggest you get on their mailing list.
Disclosure: Product/compensation was received in exchange for review.