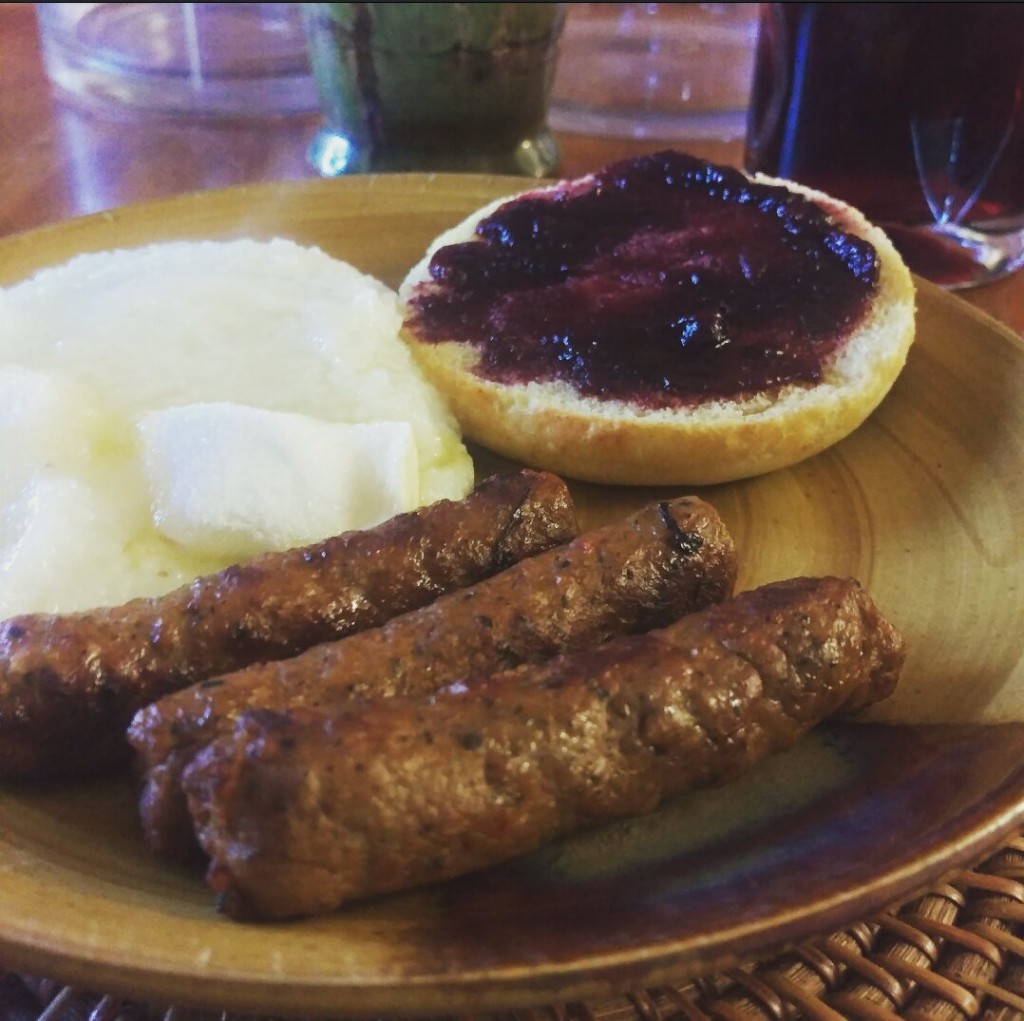 Mother's Day is May 8th and I cannot wait to eat a delicious Mother's Day breakfast.  For the past week I have been dropping many hints letting my family know I want my meal to include Johnsonville  Fully Cooked Breakfast Sausages.   They should get the hint because my son and I have been preparing a variety of delicious meals that include these sausages.
My family has never eaten Johnsonville sausages before because, I have always thought they did not make turkey or chicken.  We do not eat beef or pork.   Well, I was wrong.
My son and I prepared grits, turkey sausage and English muffins for breakfast.  It is not hard to get him in the kitchen, but when it is I have to assign a lot for him to do and offer a lot of conversation.
Getting a child to prepare this meal:
Have them get 1 pot, 1 baking sheet, 1 skillet
Have them get all of the food items you will need.
Have them measure the water for the grits.
Have them spread the butter on the English muffins. (I cut them in half)
Have them place the English muffins in the oven.
We both set the table.
While my son did all of this, I was doing all of the other things needed while cooking the sausage and grits.  It seemed like breakfast was ready in no time.
Let me just tell you, not only was I wrong about Johnsonville not making turkey breakfast sausage, but I was wrong about the taste.  Having the thought of beef and pork in mind, I did not know what to expect.  I was in for a surprise.  These sausages were bursting with so much flavor.
The sausage cooked in minutes flat.  This week we have made and plan on making, breakfast sandwiches, breakfast burritos and Easy Sausage Roll Ups.  I had my own Easy Sausage Roll Ups recipe in mind, but I found a better one on the Johnsonville site.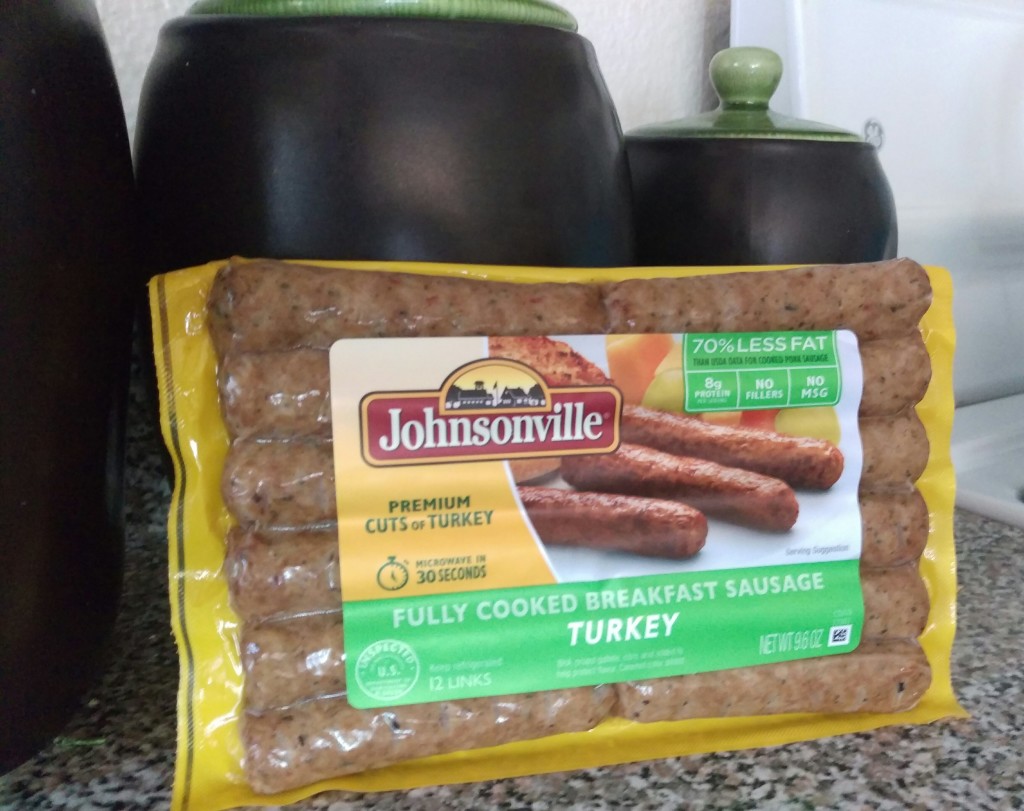 We have tried the link sausages and the patties and have not been disappointed.  I also like the resealable packaging.
Mother's Day breakfast has never been easier with these Fully Cooked Breakfast Sausages! Ready in 30 seconds, these breakfast sausage patties have all the big, bold flavors of Johnsonville without the fuss. Available in both Original and Turkey varieties, these patties are the perfect size for breakfast sandwiches. Whether your morning schedule is busy or relaxed, you'll always find the time for these sensational sausages.
With that said, there is no reason my family should not prepare Johnsonville cooked breakfast sausage on Mother's Day or any other day.
Happy Mother's Day!
Disclosure: Product/compensation was received in exchange for review.