Last night one of my oldest and dearest friends and I attended the screening for The Jungle Book at The El Capitan Theater and we loved it!
The Jungle Book will be in theaters this Friday,  April 15.
This remake of the old classic was incredible.  It took me back to a place of flipping the pages of my Jungle Book story while listening to it being read to me through my record player.
As we sat in the theater, I could not wait to put on my 3d glasses because, after watching the clips I was eager to see the beauty of this film.   As the movie began and I slipped on my glasses I was more than an impressed with the details and the real life feel.   As an avid hiker, a girl who loves the outdoors and has a sense of adventure I instantly knew this was my kind of movie and Disney was not failing with this remake.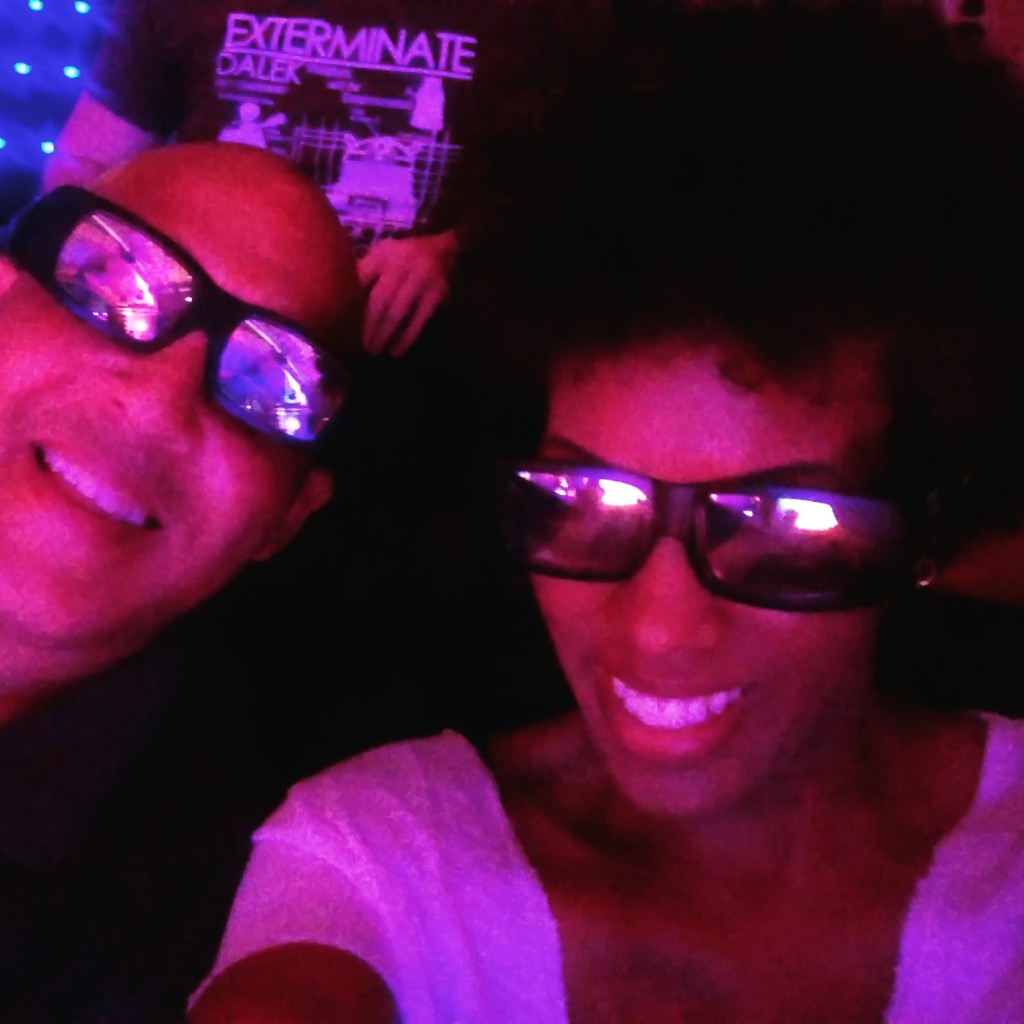 Looking at  bright green trees and the bluest of skies and waterfalls and many other crisp colors I wanted to go to this remote jungle in India.  This film was so real that while enjoying it there were a couple of scenes that caused us  to jump.
As many of us know the film touches on the realities of life we all face.  Watching Mowgli an orphaned man cub, that has been raised by animals search for his true identity and self discovery made me think of the challenges we all face in life.   This is one film my 10 year old son needs to see.  He will love this version for sure.
There is a lot of symbolism in this film.  Having been raised by animals Mowgli possesses a strength that some may say is unknown to man, but it is really there.  The love he and the animals share for one another is something that we need to see in today's time.  The film reflects on being aware of people or in this case animals that do not have your best interest at heart.  This is something I am always telling my children.   Hey, it does not matter how old you are this is something we all need to be aware or reminded of.
I loved watching Mowgli during scenes when he was talking too much and Bagheera (voiced by Ben Kingsley) the panther is just strolling along like many parents do all the while the child is talking non stop.  Then, I could not stop laughing when he met Baloo (voiced by Bill Murray) a lazy bear that instantly realizes the naivety of a child and begins to take advantage of Mowgli energy and strength.  I even got excited when I heard an old childhood favorite, Bare Necessities.  Oh what fond memories.
There were many lessons to be learned and I loved every moment.  I will definitely watch it again with my son and daughter in which I wish they were available to see this with me yesterday.
The Jungle Book 2016 is definitely different than the version I listened to as a child and I loved that version too.
Don't forget the movie will be in theaters this Friday, April 15th.  You do not want to miss it.
Disclosure: Product/compensation was received in exchange for review.