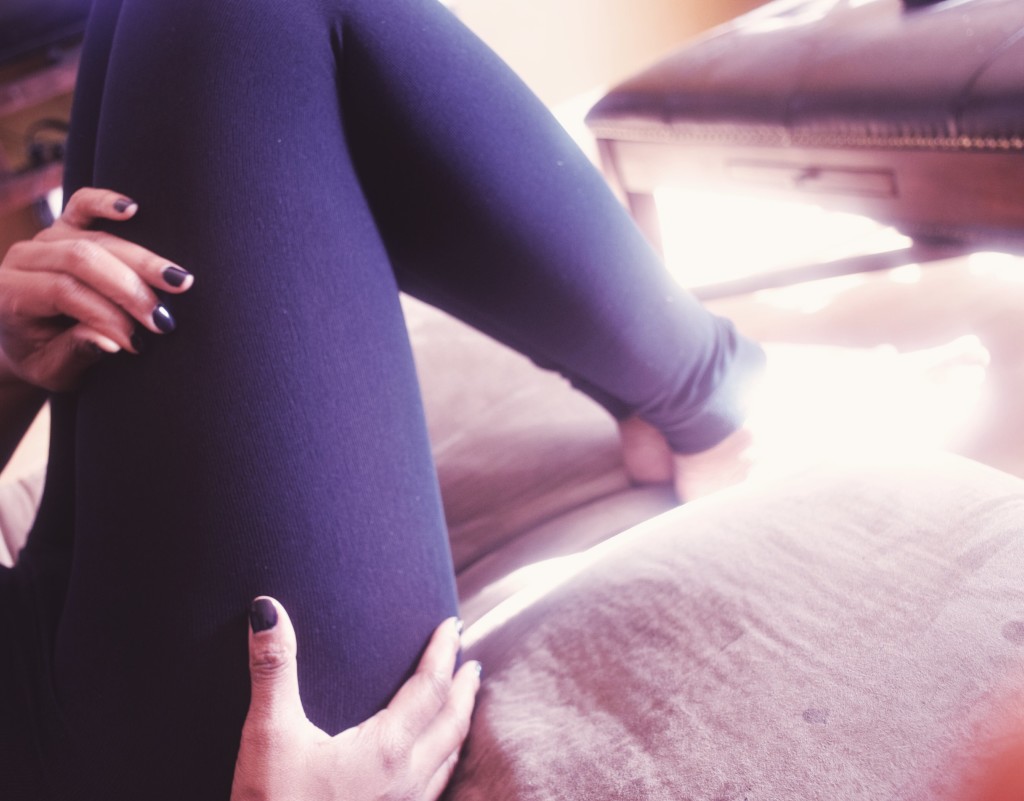 For the past couple of weeks I have been feeling rather cozy and warm with my new Heat Holders leggings.
I absolutely love the material!  These leggings are soft, thick and warm.
I have been wearing them around the house when I am relaxing.
One day I decided to slip them on underneath another pair of pants.  I was concerned if I would look bigger than I am, but I did not.  Or at least that is what I thought.
My family and I will be going to the snow in a couple of weeks, so I know I will be layering with these leggings.
I have also found that I can wear them with a big shirt if I want to wear them as an outfit. I make sure the shirt covers my butt, because they are rather sheer.
I am 5 feet 4 inches and I ordered these in a small.   I am not going to share my weight. I like the length.  There is a little extra length, meaning they are not too short or too long.   I like the way they sit on the end of my ankle.
I have washed them on delicate and have not experienced any shrinkage.
Not only are these leggings warm and cozy they are stylish.
Lastly, if you did not know this week is National Sleep Awareness Week.  National Sleep Awareness Week is a campaign run by the National Sleep Foundation, with the aim of helping people to get a good night's sleep, and all the benefits that follow.  Since this is the beginning of Sleep Awareness Week, Heat Holders has some wonderful products that really aid relaxation, and retain warmth for a good night sleep during the coldest part of the year.
Disclosure:product/compensation was received in exchange for review.