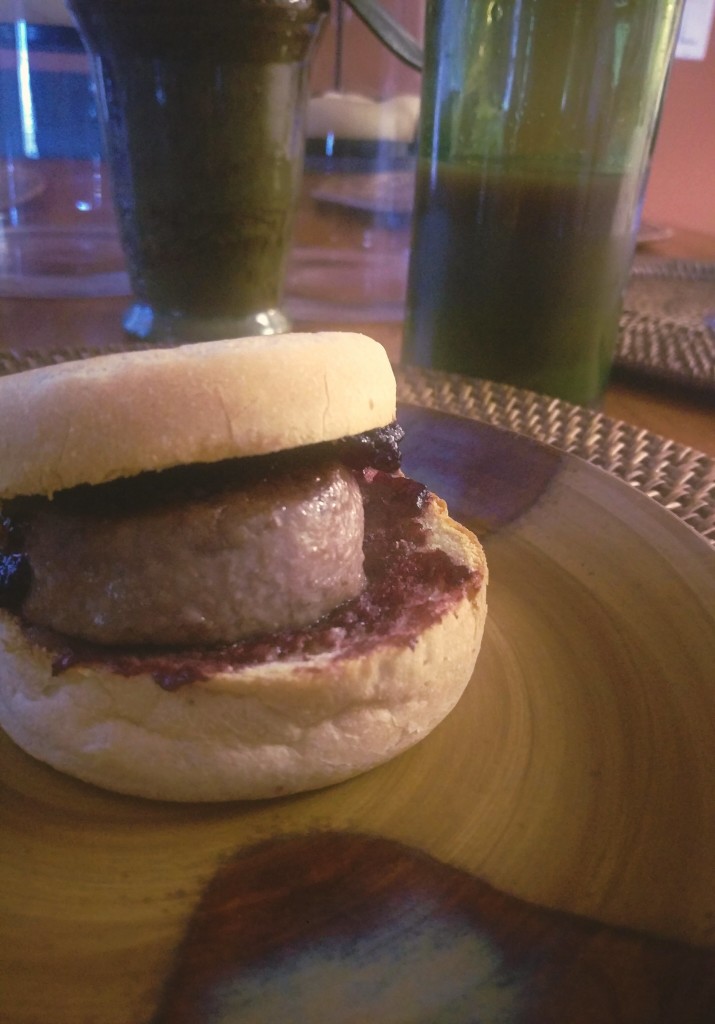 My daughter told me maybe I should not post a picture of our plain Jennie-O breakfast.   I almost agreed, but after some thought I decided to share my not so fancy, yet delicious, quick breakfast.
Meal planning is hard. But it's easy when you start with breakfast!   I would like to share a simple, make-ahead or time saving recipe that will make your life a little easier!
My family loves Turkey Bacon & Lean Mild Turkey Breakfast Sausage. On this day I prepared Turkey Breakfast Sausage and English Muffin.
I know this is too easy, but what prompted this basic recipe is my family does not eat beef or pork and we would like to have biscuit/English Muffin and sausage.  I have seen lots of recipes with eggs as well.  But we do not eat eggs so this is how we like it.
Here is my fast and easy breakfast recipe.
1 package of English Muffins
Cut the English Muffins in half.
Spread Margarine or Butter (Spread as much as you like on the muffin)
Place the muffins on a cookie sheet and then place in a preheated oven at 350 degrees or place under the broiler. (I baked as I cooked the sausage)
Slice and cook the sausage in a non stick skillet with two table spoons of olive oil.
We like our English Muffins slightly brown.  I removed them from the oven and then spread organic jelly on each open side of  the muffin and then placed the cooked sausage patty in the middle.
I know my recipe is very simple and not fancy, but it was delicious.  Check out recipes on the  Jennie-O site .  They have plenty of quick breakfast dishes that I am sure you will enjoy.
Aside from sharing some great recipes, I think you may like this $0.55 Jennie-O coupon.
Disclosure:product/compensation was received in exchange for review.