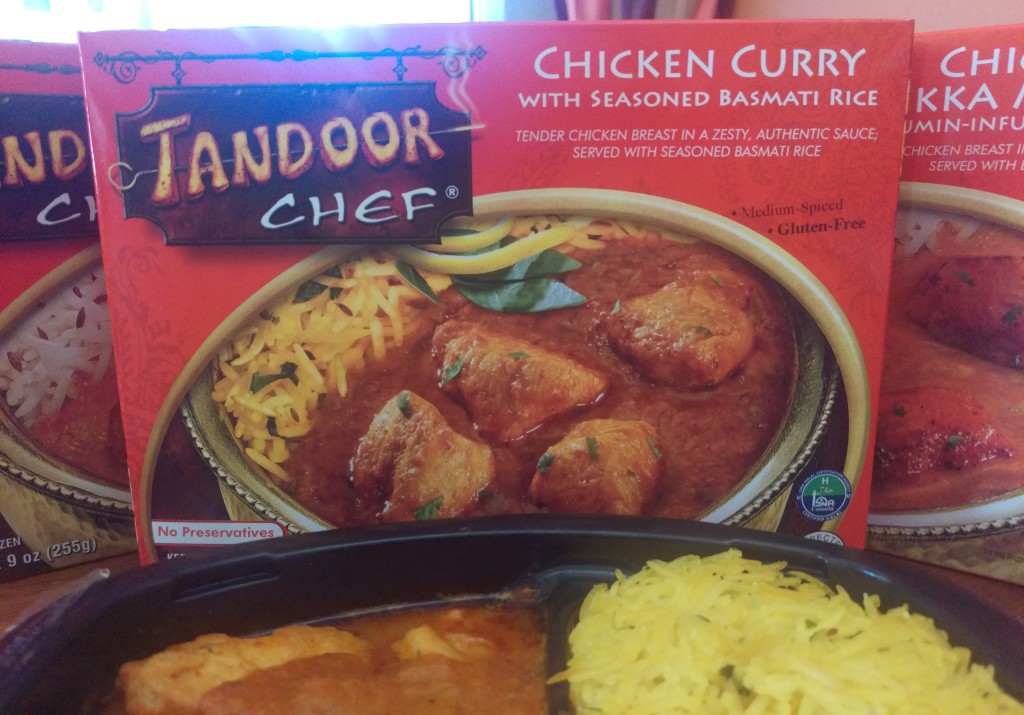 Hey wine lovers!  Drink Wine Day  is on February 18th and Tandoor Chef  is offering a fun app on it's website that suggests drink pairings for their different meals: http://www.tandoorchef.com/wine_and_beer_pairing.php
They have developed a wine and beer pairing tool to help you choose the best compliment to their restaurant quality authentic Indian cuisine. Find the perfect companion for your next healthy frozen meal by clicking  on the tabs and leave it all up to the app.
I had both Chicken Curry (tender boneless chicken breast simmered and seasoned in a zesty, authentic sauce) and Chicken Tikka Masala (Boneless chicken breast marinated, roasted and simmered in a robust, creamy sauce).  When I went to the app I saw the list of meals.  Under each meal was the option to select if you want it paired with wine or beer.  I then selected wine for the Chicken Curry.  Then a message appeared showing my pairin would be Pinotage.  Pinotage is a deep red wine with smoky, bramble and earthy flavors, sometimes with notes of bananas and tropical fruit.  As for the Chicken Tikka Masala the app paired it with Syrah.
Syrah is a dark-skinned grape grown throughout the world and used primarily to produce powerful red wines. Syrah grapes are native of the Rhone valley, in France.
With Valentine's Day around the corner I am sure there are people that either do not know how to cook or do not have the time and will be looking for something quick and easy all the while having an elegant flare.  This may be the route to go.  Some people will be non the wiser.
Disclosure:Product/compensation was received in exchange for post.