Yesterday my son and I got a behind the scenes look of the much anticipated Kung Fu Panda 3 at DreamWorks Animation.
We watched Kung Fu Panda 3 and loved it!  This is a film my 21 year old daughter really wanted to see. It is kind of like she and Po have grown up together.   As I watched Po reunite with his biological father and learn that it is up to him to  train the village of Pandas to become a group of Kung Fu Pandas, I thought of my daughter.  No she is not a Panda and she is not practicing Kung Fu, but like Po she is learning who she really is, her inner strengths and capabilities.   The movie was not laugh out loud funny at all times, but is very enjoyable.   For example, while he is on his journey Po meets Mei Mei a Panda that he is set to marry through an arranged marriage.  She is a little bit too much for Po to handle and it hilarious watching how Po responds to her.
After the movie animators Frank Abney and Pablo Valle shared how the film was created.  They shared some of the sketches that were used to create the film.  Did you know the lighting is the last thing that is added to an animated movie? We got a kick out of seeing a clip of Frank Abney acting out the parts of the movie.    His acting skills were pretty good.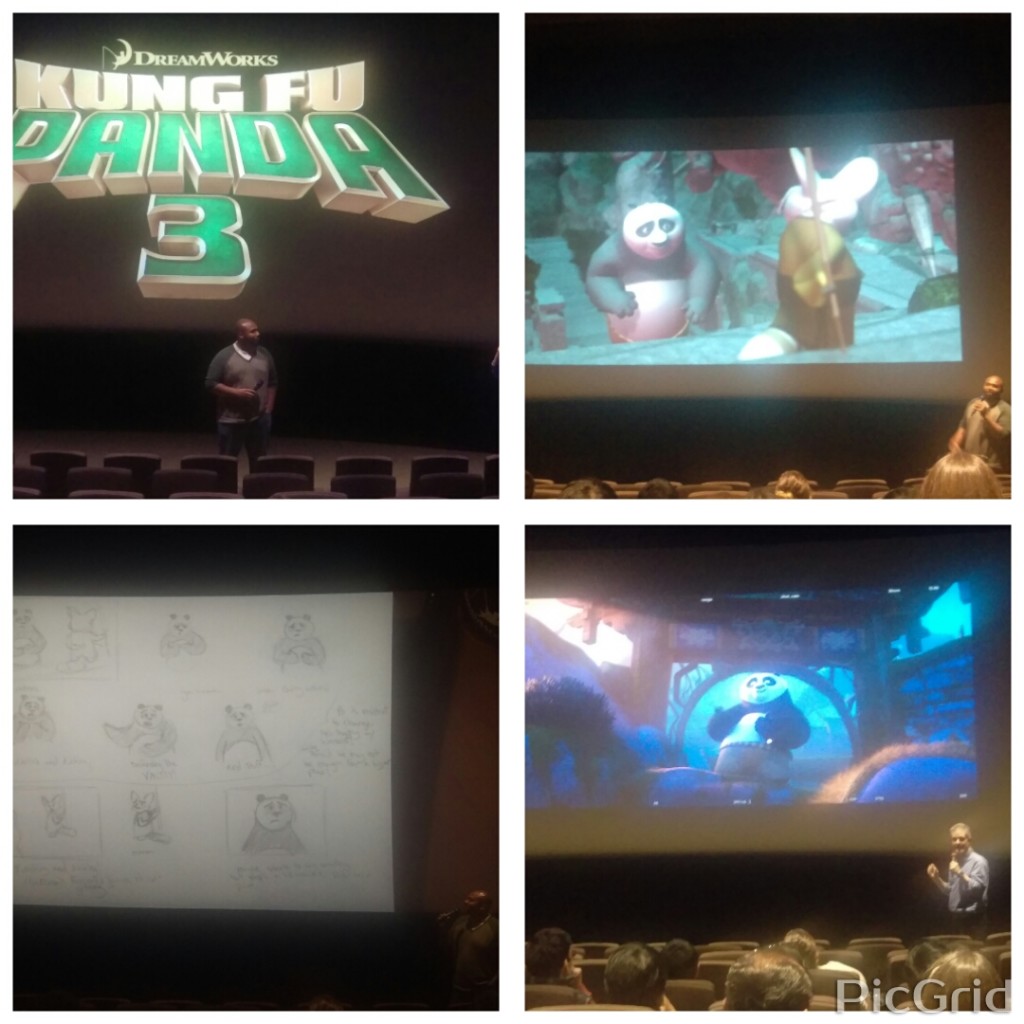 As we made our way out of the theater a Chinese themed lunch was waiting for us.   Everything was delicious.  I had to refrain from eating the Panda  Krispy Kreme donuts, but my son told me they were delicious.  There were also fortune cookies that had Kung Fu sayings/fortunes in them.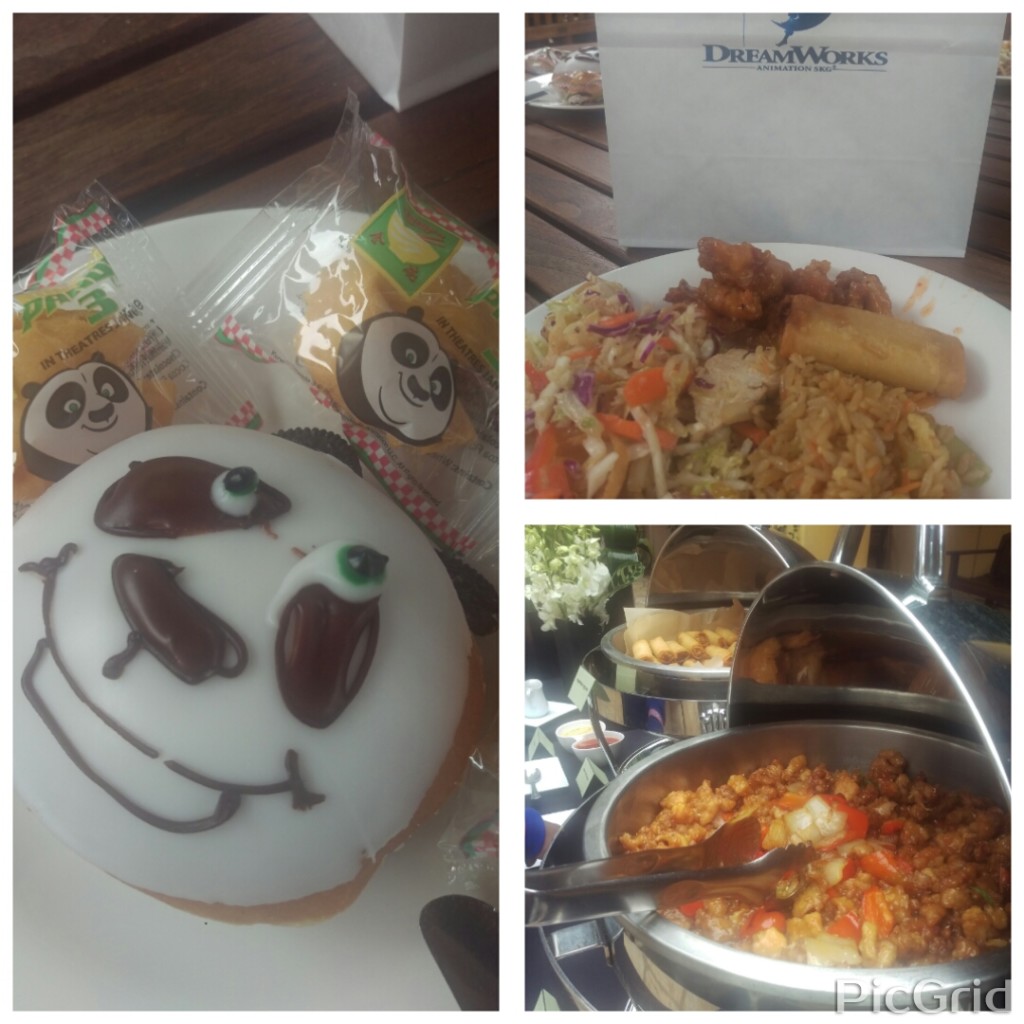 As we feasted on our lunch, I could hear my son talking to someone.  I looked over to my left and there was Frank Abney kneeling down talking to him.   He was telling my son that according to his mother he had been sketching since he was two years old.  When he learned that my son was into sketching he told him to keep it.  That is something that I always tell him.  I hope he sticks with it.  Meeting Frank Abney was one the highlights of his day.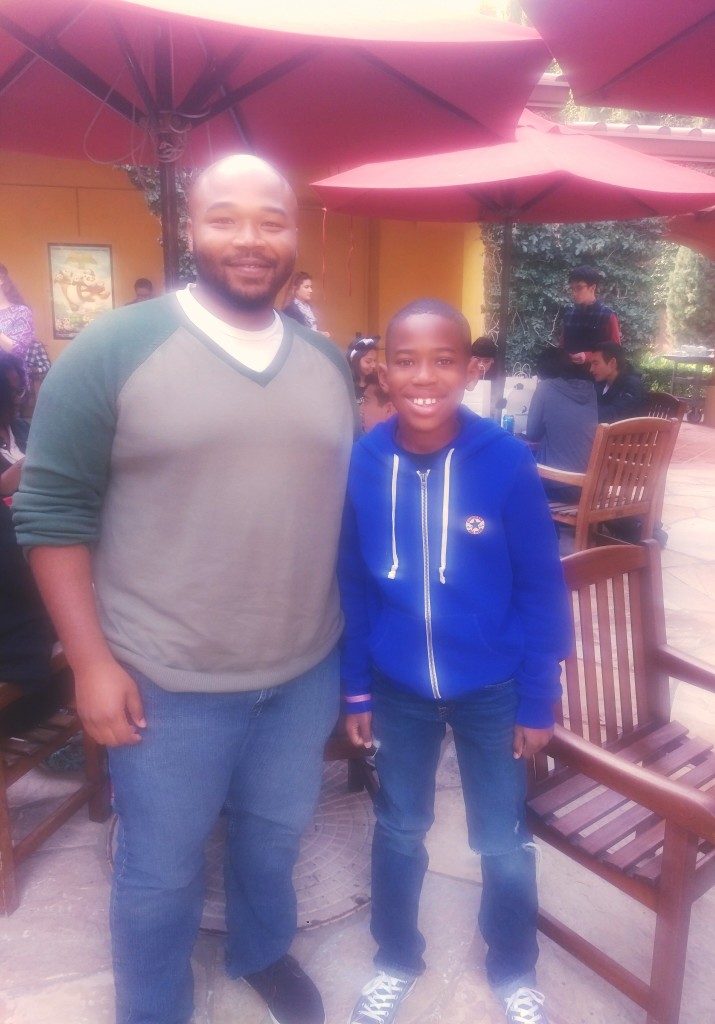 Po joined us for lunch as well.  This was an opportunity to get as many photos with him.   Shortly after lunch we were taken on a tour of the DreamWorks Campus.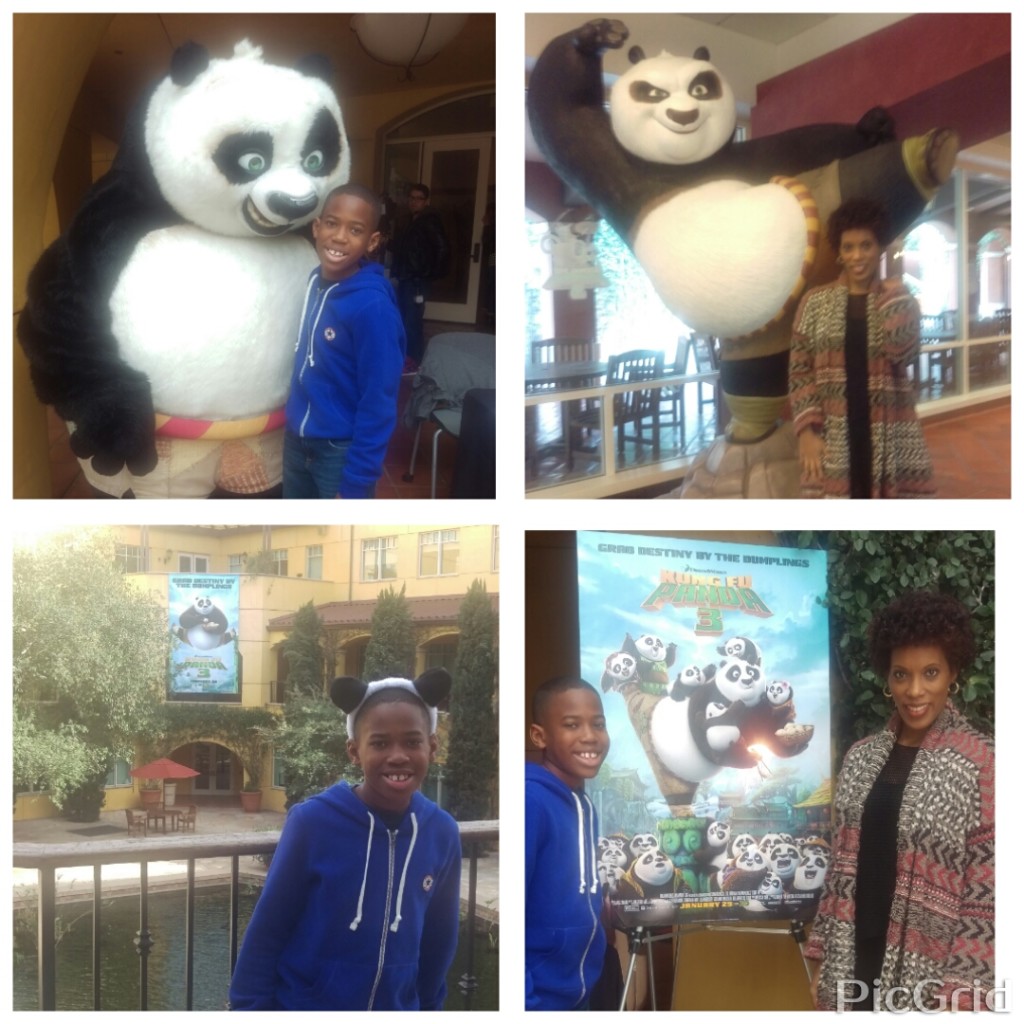 I was not sure how my son would do on this tour.  But, he loved it!  He has been sketching a bit for the past year and was fascinated as well learned that it takes 5 years for Dream Works to make an animated movie.  They release two movies a year.  We were not allowed to take pictures, but we saw story boards of Kung Fu, Trolls and How to Train Your Dragon.  I had no idea actors are brought in to do the voice over work first and then everything happens.   The tour guide also told us that there is an awards ceremony for the animators for there clips of them acting out the film as they make it. I wonder if Frank has ever won an award…  Before the tour ended my son looked up at me and said, "I want to work here!"  He was impressed by everything we saw on the tour.  When we returned home and he wrote in his journal, his journal entry was longer than usual.  Let's see what happens when he looks back on this day 20 years from now.
Our day at DreamWorks was awesome!
Kung Fu Panda 3 will be opening in theaters tomorrow in the US and in China through Oriental DreamWorks.
Disclosure: Product/compensation was received in exchange for review.