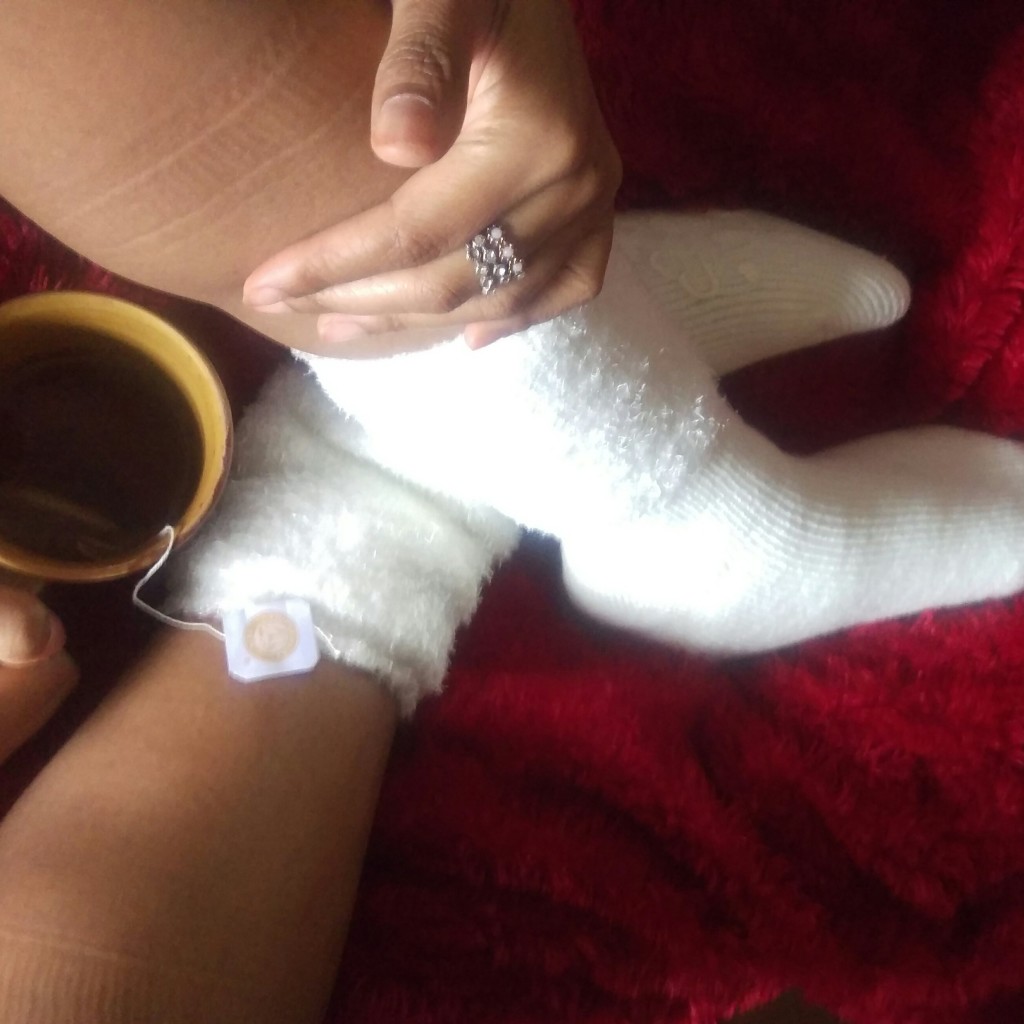 As I slipped on my new Heat Holders socks  I yelled into the other room to my daughter, "Come here you have to try my new socks on!"  My daughter was in shock that I suggested she do this because I get creeped out by things like sharing socks, but I wanted her to feel how amazing this ultimate thermal sock felt.
As I touched the sock I was pleased with the thickness.  When I slipped them on I really liked the warmth.  When I placed my foot on my hard wood floors I was not prepared for the soft, floating feeling that my feet have never felt while wearing a sock.  As I took a few steps, I thought I have to share this feeling with my someone.  That is when I moved out of my comfort zone and had my daughter slip her feet into my sock.  She had the same response as I.  These socks are amazing!
After wearing these socks I looked at my other lounging socks and felt sorry for them because they are being replaced with my new Heat Holders.
Just like a cup of tea, Heat Holders products are designed to be comforting and warming.   The past couple of days have been a little stressful so I sipped on a cup of Moringa tea while I snuggled in some Heat Holders Ladies Lounge Socks to get me feeling positive and ready to take on 2016.
Heat Holders socks have a TOG rating of 2.3, so you're guaranteed supreme comfort and unbeatable thermal power. The full range includes products for men, women and children, and doesn't stop at socks- why not try out Heat Holders winter essentials such as hats, gloves and thermal underwear? Heat Holders Socks come in a wide variety of colours, lengths and styles, including the Heat Holders Lite, perfect for everyday use in ordinary shoes and boots.
You have to purchase a pair or several.  Trust me you will love them!!!
Disclosure:Product/compensation was received in exchange for review.