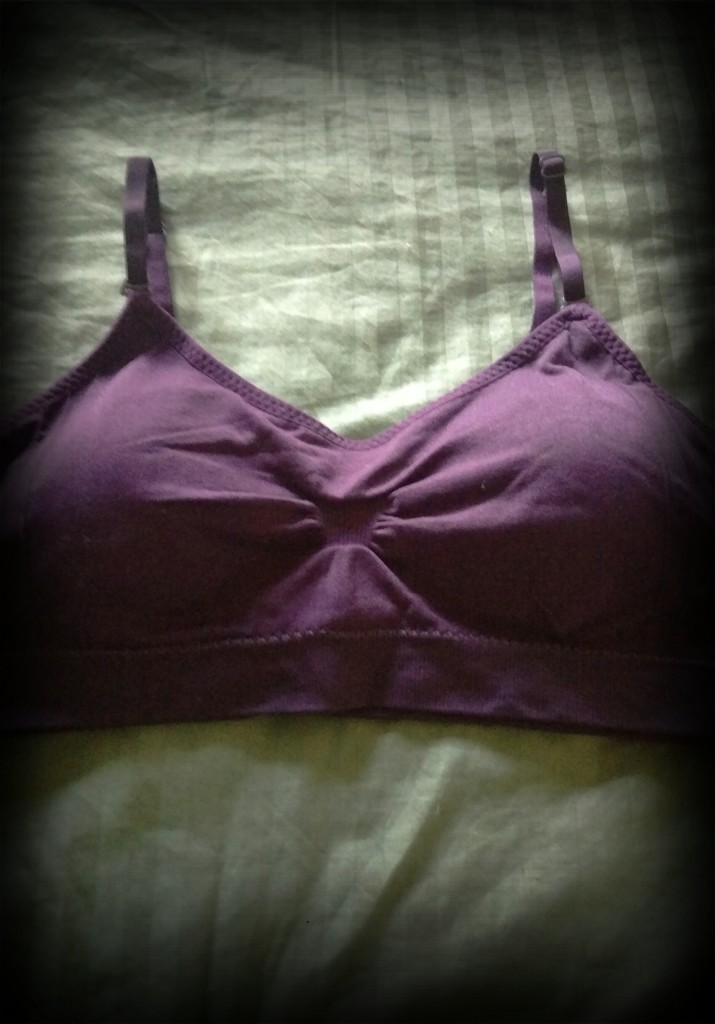 As I prepared this review of my new Coobie Seamless Bra all I could think about was how I could share a picture of this bra that I really like so much.   My body is not exactly where I want it to be so I have opted to not share a picture of me wearing it.   With that said, this my favorite bra!!!!
When I saw that it was one size fits all I thought, "yeah right…"  When I tried it on it actually fit.  I adjusted the straps and it fit very comfortably.   This is perfect for me because I am on a mission to drop a few pounds over the next three months and of course my breasts are going to get a little smaller during this process.
I usually do not wear a padded bra, but I did not mind the padding of the Coobie Scoopneck Bra.  I have not worn a padded bra in years.  I stopped because I did not like the extra padding.  So far I do not feel uncomfortable wearing this padded bra.  For some reason I do not see much of difference in size.  There's nothing wrong with larger breasts, but it is not becoming on me while I have this extra weight.
As for the plum color, this is not a color I would have normally selected, but I actually like it.  This fall/winter color has allowed me to open up to buying more than the usual neutral colored bras.
I usually wear this bra on days that I am wearing sweats or something comfortable.  The comfort is in the fit, no wires , no hooks and it stretchy and soft.  The fabric is made of an ultra soft nylon and spandex blend.  It seems to enhance the feeling of relaxation; although it is perfect for everyday wear, work, the gym and yoga.  After wearing for a few hours I am not feeling an eagerness to get out of it.  I do not feel trapped.
The bra can be worn as a strapless bra as well, but I have not tried it yet.  I am sure that with the snug fit I will not have to worry about it sliding down to my midsection.
Maybe in a few months I will update my picture and share how wonderful I look in my Coobie bra.
Disclosure: Product/compensation was received in exchange for review.