A few months ago I was watching my local news and saw  one of the newscasters testing out a pair of  Zackees .   He was traveling through the streets of LA at night with turn signal gloves!  I instantly thought my son would love these!
Created by a Google Engineer, these Turn Signal Gloves are one of the best ways to increase your visibility and communicate your turning intentions to other vehicles on the road.
My family takes evening walks or runs and my son likes to ride his bike.  The city/canyon we live in is in the process of getting sidewalks in certain areas and one of the concerns for many cyclist is if on coming traffic is able to see them.  Mind you it gets pretty dark here in the canyon.   There are many families and cyclist that are looking for ways of safer cycling.
Helping bike commuters to increase their visual communication and stay safe is the main goal of Zackees Inc. – makers of the Turn Signal Gloves – now on sale online. It's a cool, even amazing product.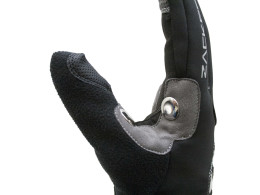 Zackees Turn Signal Gloves features an ambient lights sensor which boosts visibility during the day and extends battery life at night.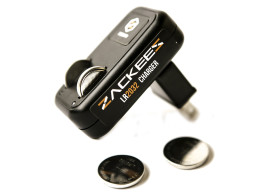 "There is a big communication gap between cyclists and drivers on the road. Our gloves give power to the cyclist so that their turning intentions are visually clear." says Zach Vorhies, Founder and CEO. "I wanted to create a wearable product that makes cyclists stand out and communicate to drivers in a language they understand."
"I made the gloves because my young neighbor was hit by a car while riding home. It was dark and the driver did not see him. He barely survived. He was never the same. I wanted to be more visible when I ride. I didn't want to be afraid of sharing the road with cars," explained Zach.
The glove design has comfortable leather palms, an absorbent towel around the thumb for sweat, and retro-reflective trim to give a sleek racing style. With a built in ambient light sensor, which boosts the LED's eight times brighter than standard LED's, cyclists have an additional flash during their commute. The entire glove is machine washable after removing the batteries.
Zackees Inc. has 3 patents pending on their gloves for metal contact plates, ultra efficient LED's, and orientation of the arrow, which allows wearers to signal both in front of the rider and behind. This signaling complies with the Alternative Right-Hand Signal Rules widely adopted in the United States and Europe.
Zackees, Inc. is one of the first wearable fashion companies targeting cyclists for increased visual communication.
Just as I suspected, my son loves these electronic gloves!  I caught him sleeping in them last night.  Of course he wears them while cycling in the evening and they work just as they did when I watched the segment on the news.  They are easy for him to use.  He gets a kick out of signaling.  Now that he has his riding safe and is able to communicate with traffic,  I cannot make up too many excuses as to why I cannot get in an evening workout.
Disclosure:Product/compensation was received in exchange for post.