It is hard to find the words to describe the beauty of Holman Ranch in Carmel Valley.  When I received my invitation to visit Holman Ranch I immediately looked on their site and looked up reviews and photos.   After seeing such amazing pictures and reading great reviews, I then faced the dilemma of whom to invite.
This was a dilemma because there are only two people that came to mind and they were my daughter and my mother.  I could only bring one guest.  My daughter has just turned 21 and loves wines and my mother and I have never taken a vacation alone.   I decided to invite my mother because I have created so many wonderful memories with my daughter and will continue to do so.  But, the thought of having not had one alone vacation with my mother made the decision easier.
Holman Ranch is known for hosting  special celebrations, corporate events and weddings.  In my mind this mother-daughter time was a special celebration.  All events are hosted one at a time, giving you and your guest a special experience.
As we approached the private entrance of Holman Ranch we were instantly taken in by it's beauty.   This 400 acre property was breath taking!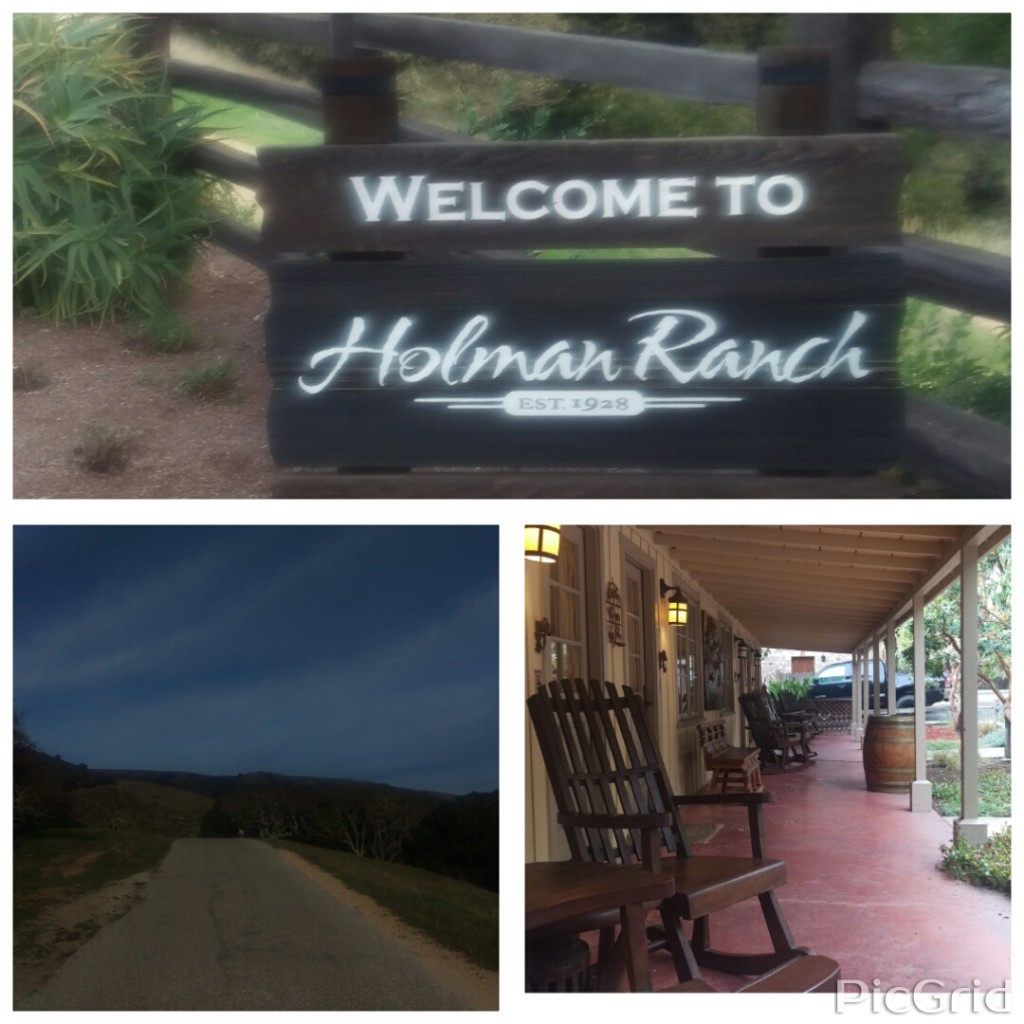 As we drove past the gates and saw views of gorgeous mountains, stables and a lake, a feeling of serenity instantly came upon me.   By the time I made it to our guest room all of my concerns from my daily hustle and bustle were washed away.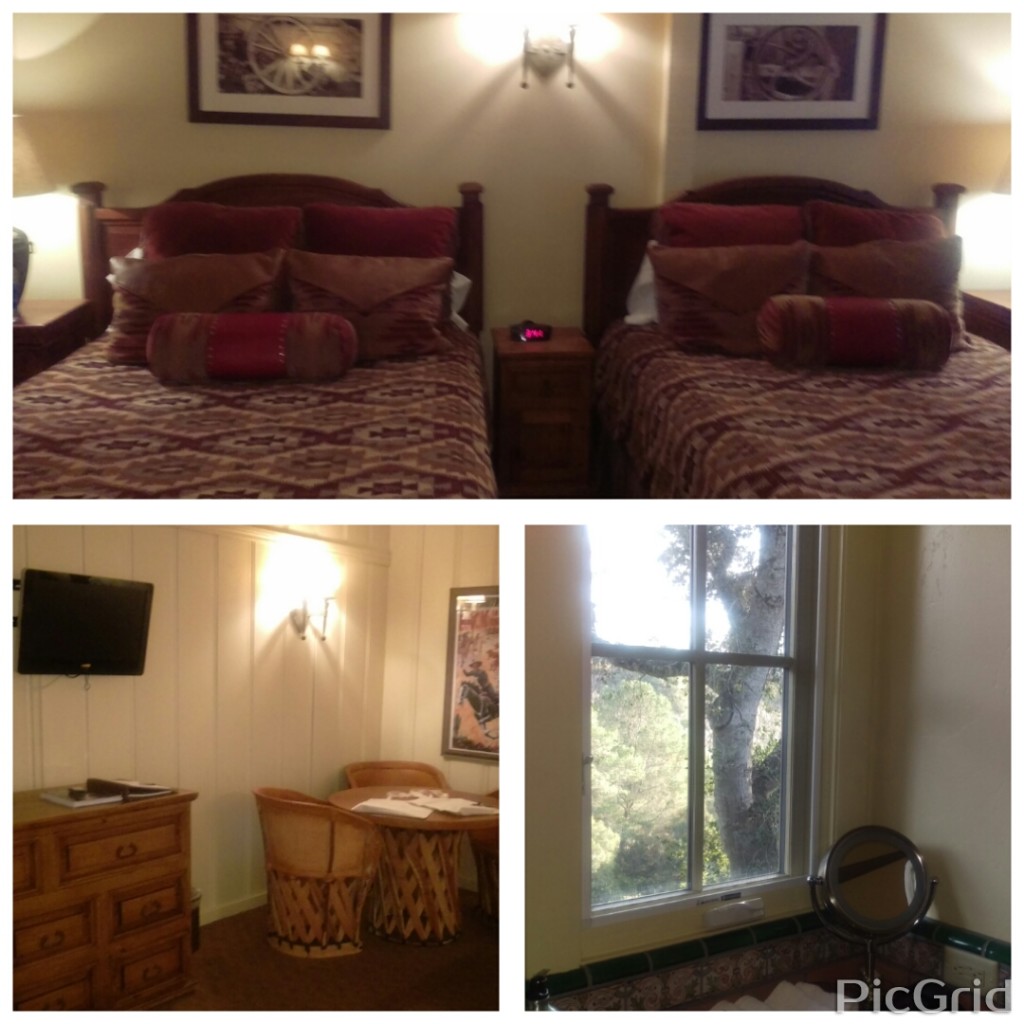 We stayed in one of 10 cozy and relaxing guest rooms.  These rooms were built in the 1940's and have been recently remodeled with luxurious and modern amenities.   All of the rooms include a flat screen TV (in which we did not have time to watch) cable and Wi-fi.  My mom said she loved the luxurious linens.  I think if I would have allowed her to stay in the room she would have done so.  I am girl that likes to see and do everything.  After we arrived, I instantly began getting ready for the 5:00PM Tour of the historic hacienda, vineyards and grounds.   I could not wait!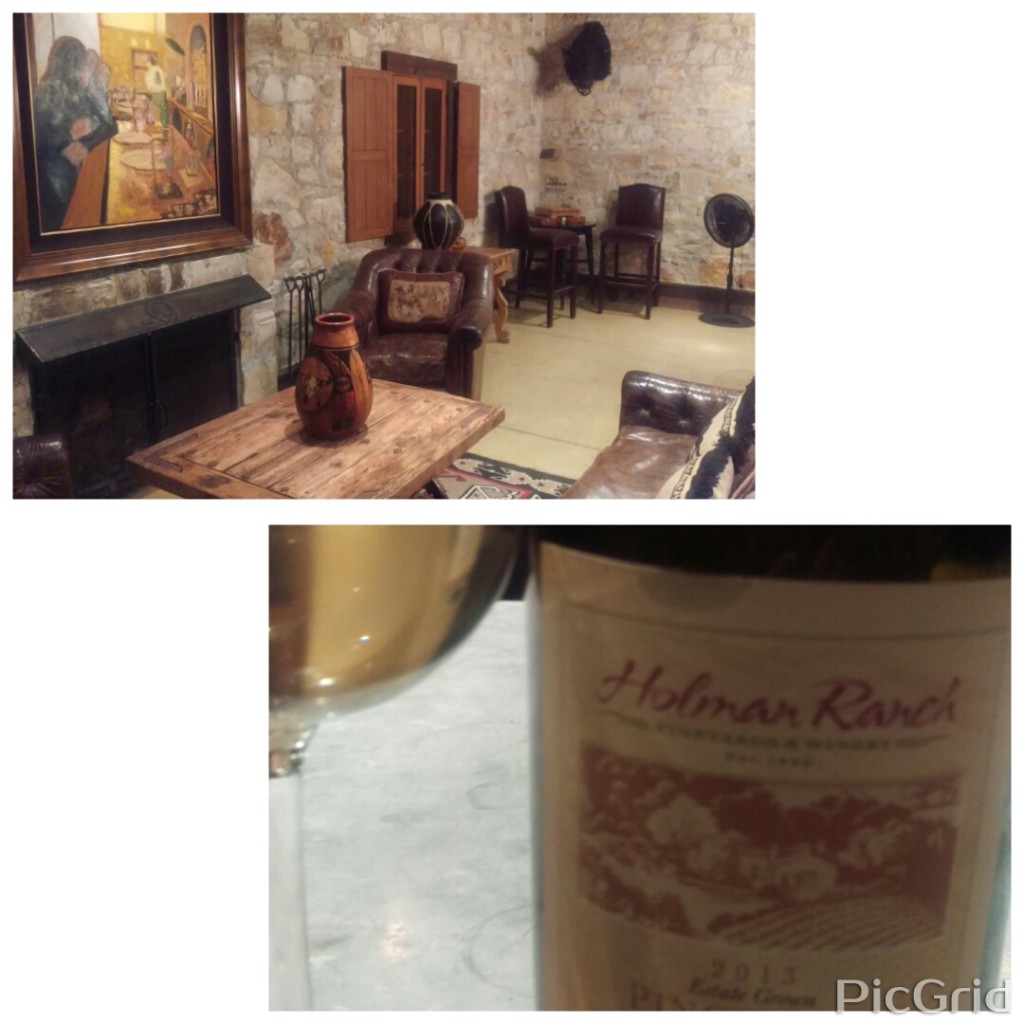 The tour was everything if not more than I thought it would be.  As we toured the completely restored Holman Hacienda we sipped Holman Rancho Pinot.   We walked the grounds inside and out viewing the wrap around patios, early Californian and Western-inspired art collection, the Chaplin Bar, yes the Chaplin Bar.  Charlie Chaplin was a regular guest at Holman Ranch and had his own designated room.  I stood outside of the door thinking of him and the many legends that enjoyed the pure elegance and class of Holman Ranch.  What an amazing feeling!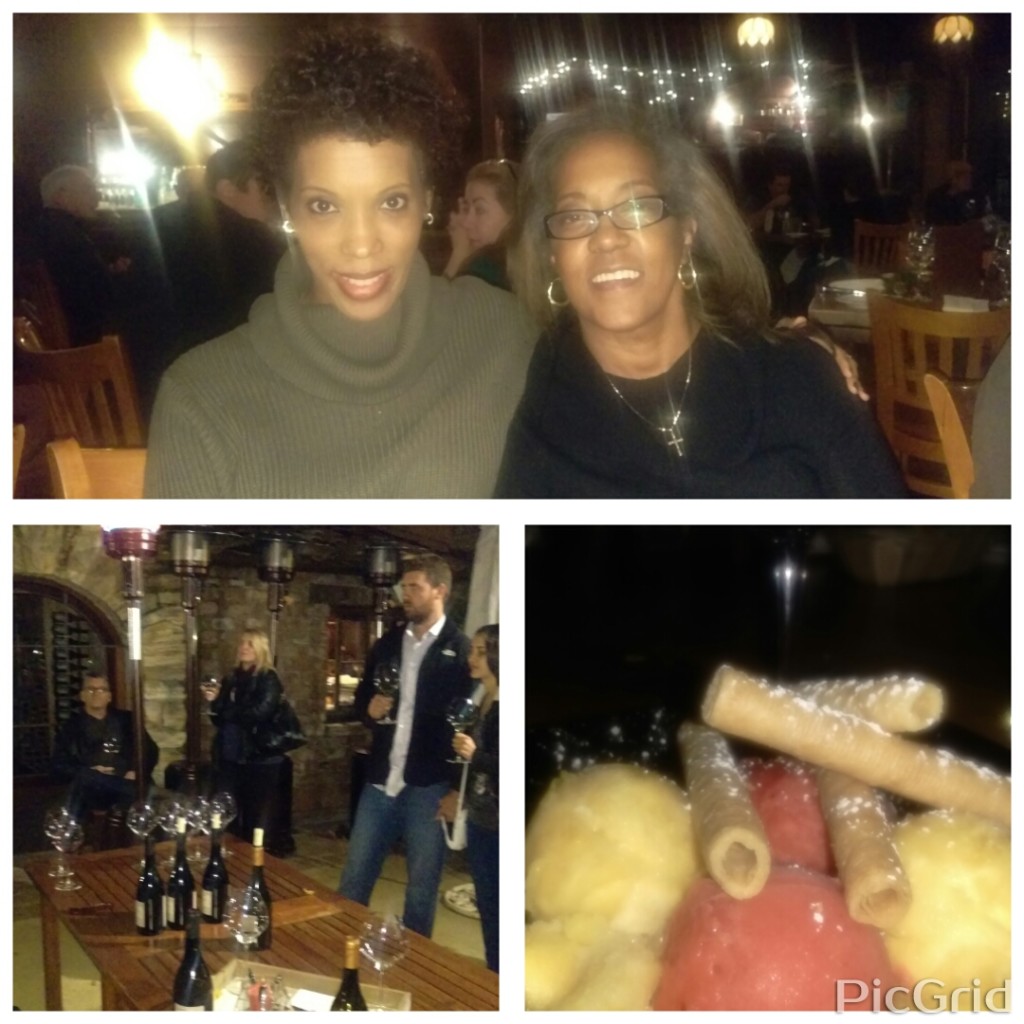 When the tour was complete we  were given time to freshen up.  Shortly afterwards a driver and shuttle arrived and drove all 19 guests to wine tasting  at Jarman Tasting Lounge and Patio and dinner at Will's Fargo (owned by Holman Ranch).
We sipped, mingled and laughed.  I loved this!  Although, this was a mother-daughter bonding trip we met new people and were having a good time.  After some time we were led to Will's Fargo were we ate, drank and engaged in wonderful conversation with all of the guests.  This was one time I was not worried about getting home to my kids, meeting a deadline or whatever daily activities I have on my plate.    The staff at Will's Fargo offered great service and delicious food. There were some things my mom and and another guest could not eat.  The staff were very accommodating and fast.  They prepared whatever substitutions they could offer them.  Aside from the delicious food, they had great music and dancing.  I was told they offer this the first Monday of every month. Let me just tell you,  these people were singing and dancing to the hottest variety of music.  Our group from the ranch sat, chair dancing and singing.  There were a couple of people that said they were going to dance but they never did.  My mom absolutely loved this.  This has inspired her to get my Dad out and go dancing.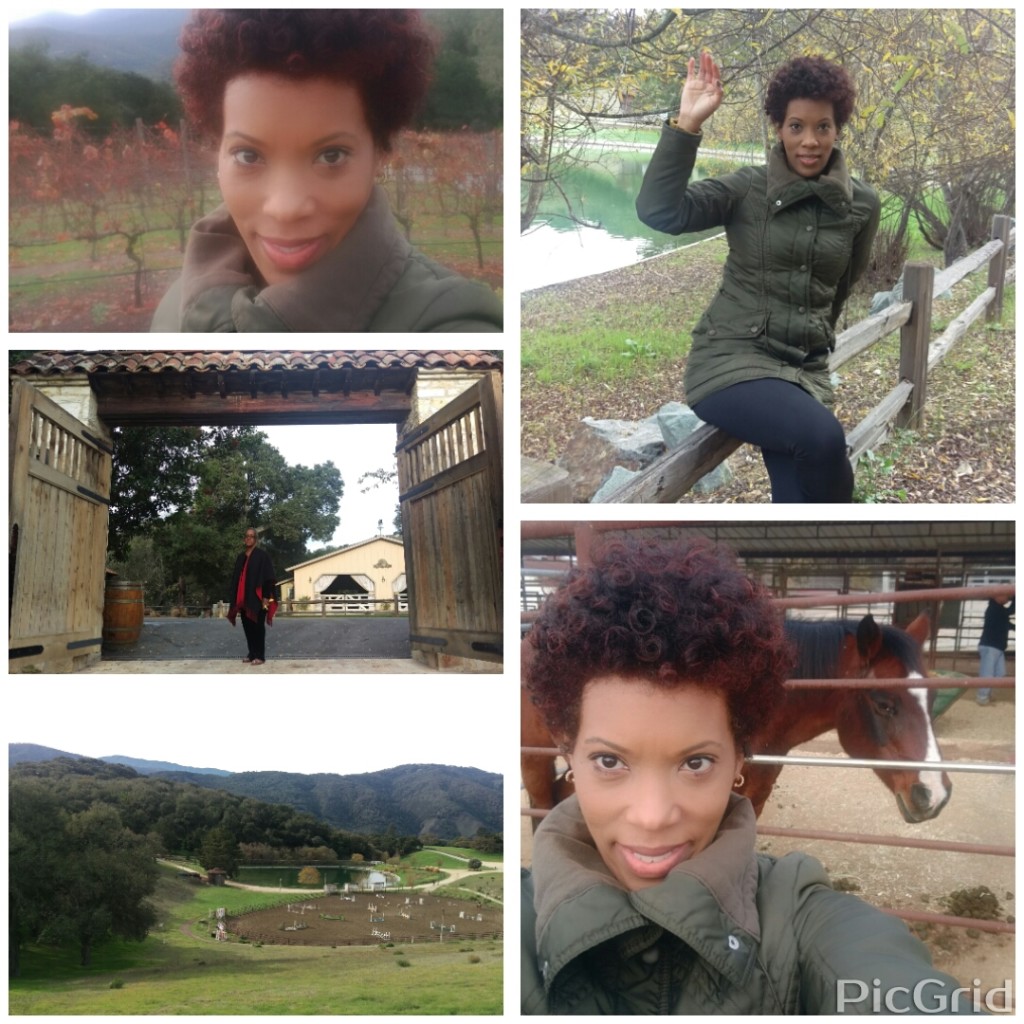 The next morning we got up and walked the grounds.   I could have taken  pictures of every nook and cranny.   Yes, we drove through the property the day before, but I had to get up close and personal.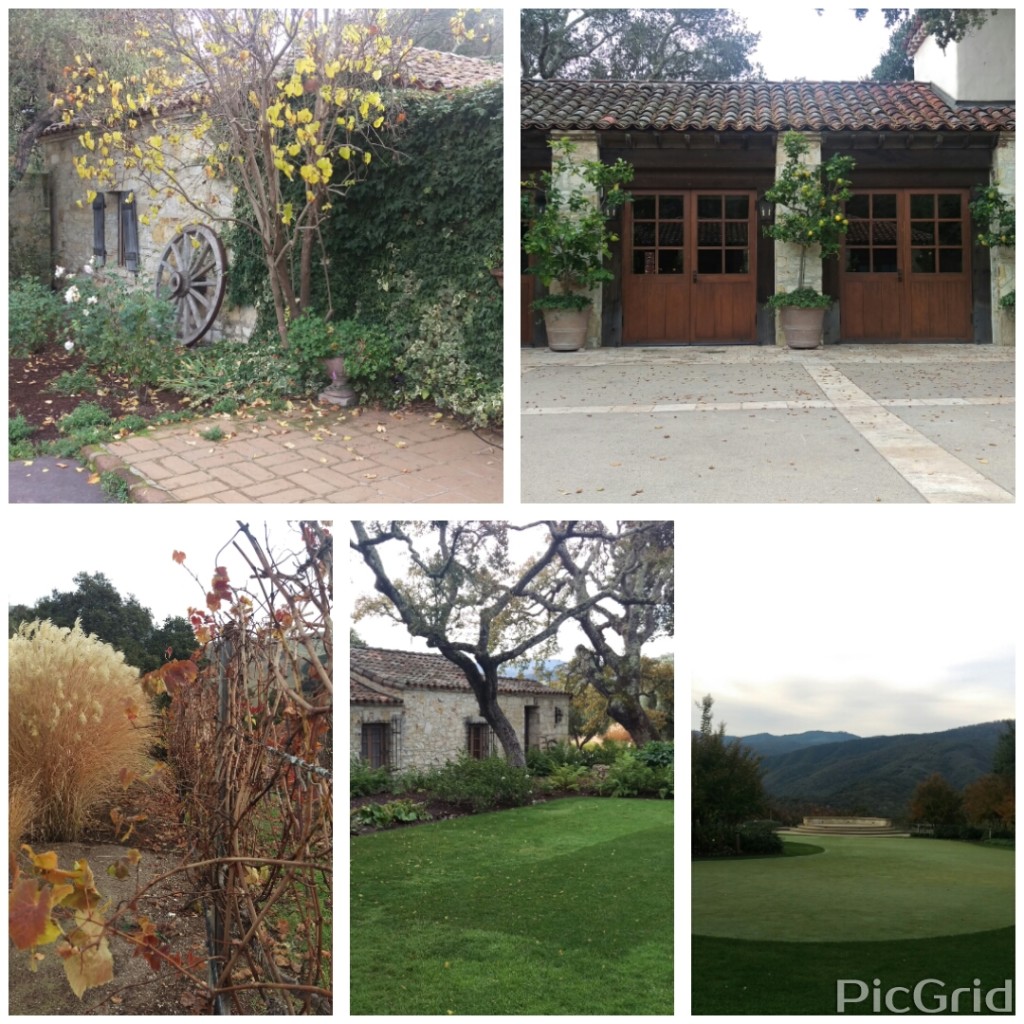 Holman ranch is very serene and has a lot to offer.  There was never a dull moment.  This was one of the most relaxing trips I have taken.  I am glad my mother  was able to experience this with me.   She called me the other day to tell me that after sharing her pictures with my Dad he was jealous.  Well, he is not the only one, my daughter says, she wish she could have gone.  I have told her maybe next time.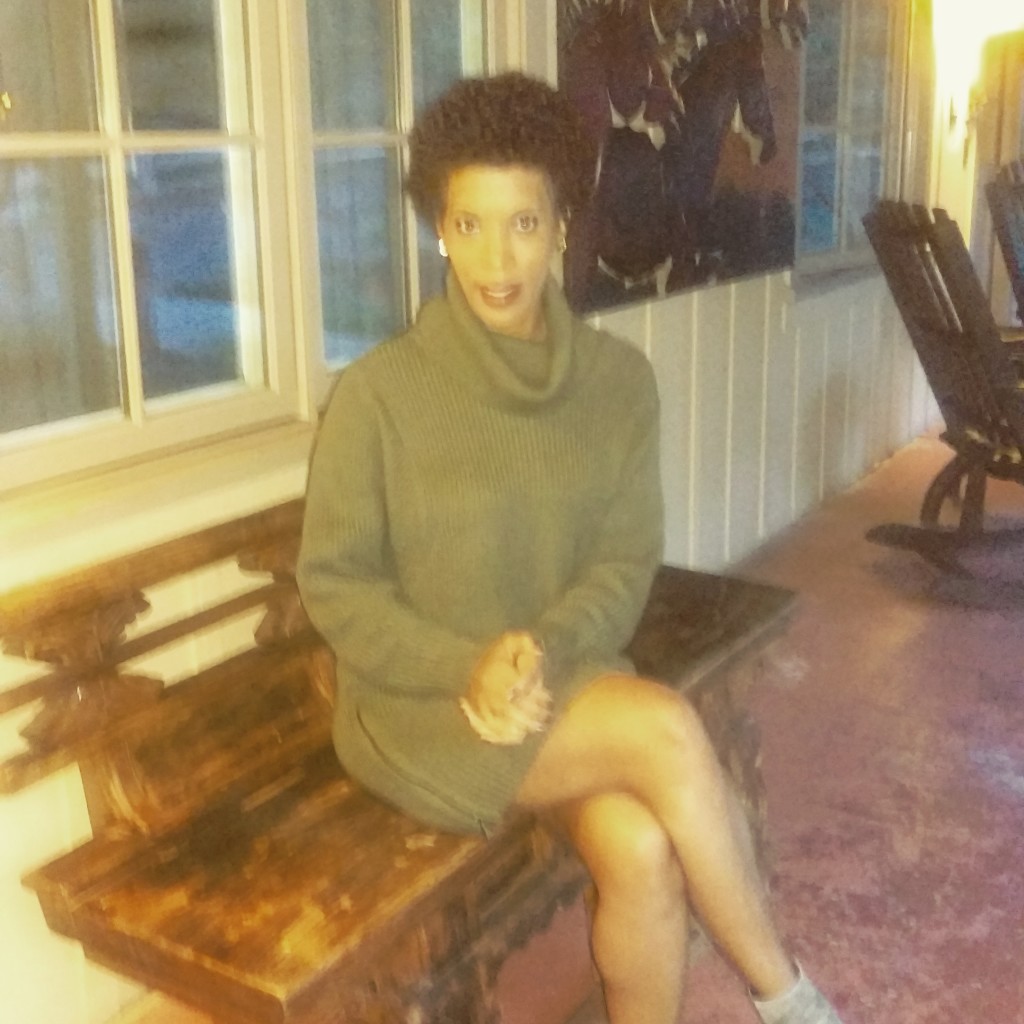 Disclosure: Product/compensation was received in exchange for my review.