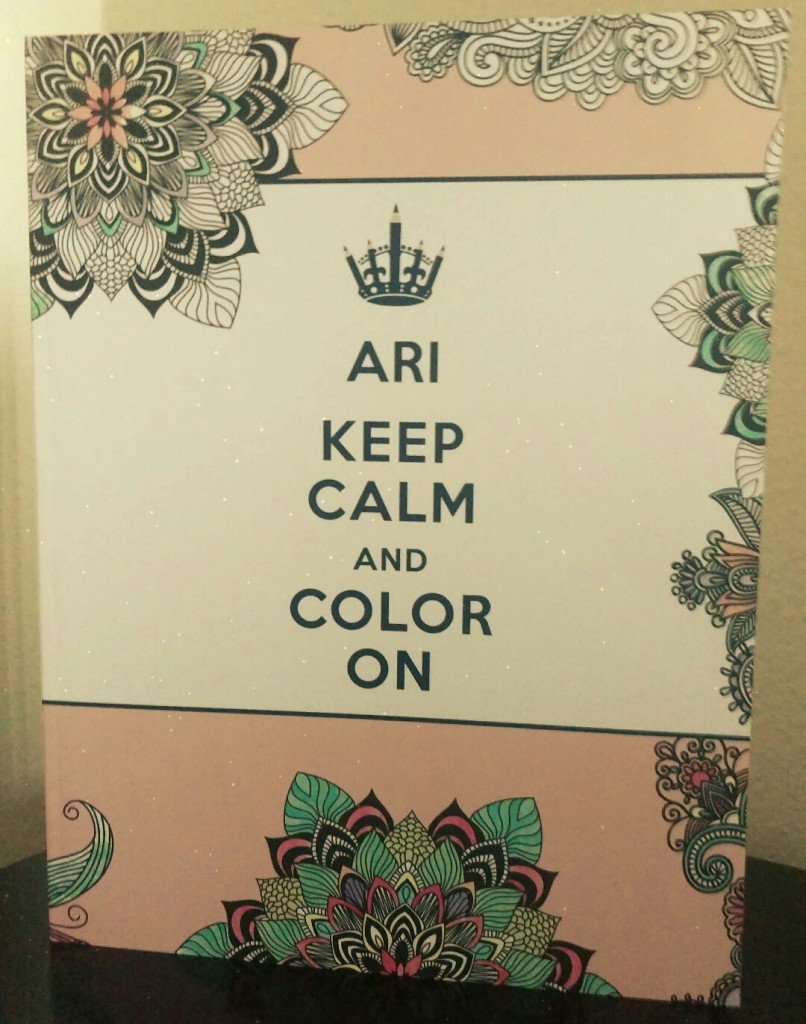 Yesterday I was listening (I do not have time to watch) to Good Morning America and they were doing a segment on adult coloring books.  They were talking about how adults are having coloring parties, coloring to relax, etc.  Adults are bringing back a childhood past time.  I was so excited to hear this because, I just ordered my daughter a Keep Calm and Color On  personalized coloring book from Put Me In The Story.
When I placed the order I did not know this was something people were doing.  Hey, I guess I may really know what is new and hot.  These coloring books are not like children's coloring books.  They have more detail and will take a bit longer to color.  But, they are very calming and will help you unwind.
My daughter is in her third year of college and this past semester was pretty hectic.  She will need something to calm her and I think her new coloring book will be a great outlet.
After watching the above video I just realized I need to get her coloring pencils.   I do not want her to open her gift on Christmas and not have anything to color with.
With that said,  adult coloring books are a great holiday gift idea.  Head over to Put Me In The Story and get your Keep Calm and Color On coloring book.

Disclosure: Product/compensation was received in exchange for post.