All I am doing this season is thinking thin.  When I receive items like the Santa Cookie Cake  from Gourmet Gift Baskets all I can do is hope my family eats this quickly because I do not want to pay for it when the holidays are over.
Every holiday season my family insist on having food and snacks around the house to eat.   Of course it is my job to make it happen.  I like gifting them with these snacks or just having them around the house.  For the past couple of years snacks from Gourmet Gift Baskets have been a hit.
Gourmet Gift Baskets helps to lessen the pressure of finding fun holiday snacks and gifts.
Finally, for people who love Santa and chocolate chip cookies, try the one-of-a-kind Santa Cookie Cake, which is the equivalent of 36 cookies. $34.99 at http://GourmetGiftBaskets.com. (I think my son ate most of this.).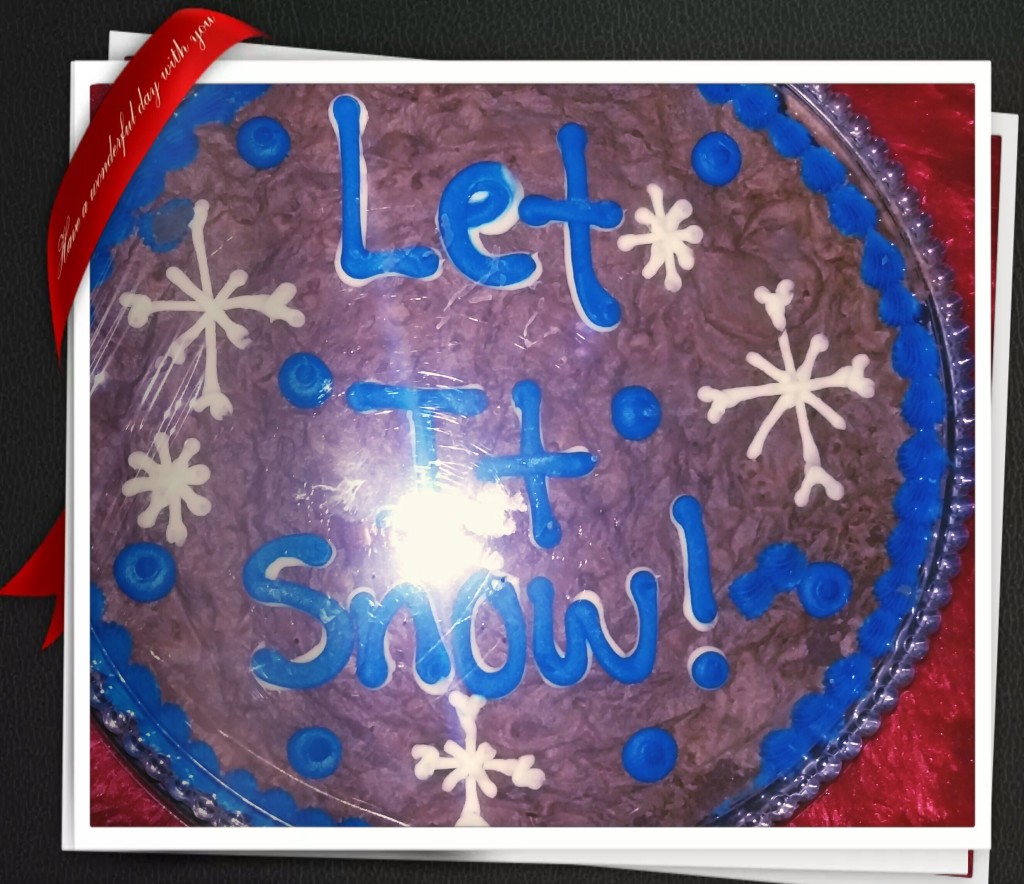 Gourmet Gift Baskets has JUST INTRODUCED! Let It Snow Brownie Cake.
The holiday season is sneaking up on us once again, and there is no better way to enjoy the most wonderful time of the year than to sink your teeth into the brand new Let It Snow Brownie Cake! This 12-inch brownie cake gives you delicious, rich chocolate in every bite and is quite fun and festive with frosting snowflakes and "Let It Snow!" written in thick white and blue frosting on top.
Turn off the snow blower and put the shovel down. Instead, treat yourself to this brownie cake, which is the equivalent of 36 delectable brownies. (If you're looking to recommend a fun, foodie gift for Dad this year, this one is it.)
Head over to Gourmet Gift Baskets for many gift ideas and snacks for everyone!
Happy Holidays!
Disclosure: Product/compensation was received in exchange for review.