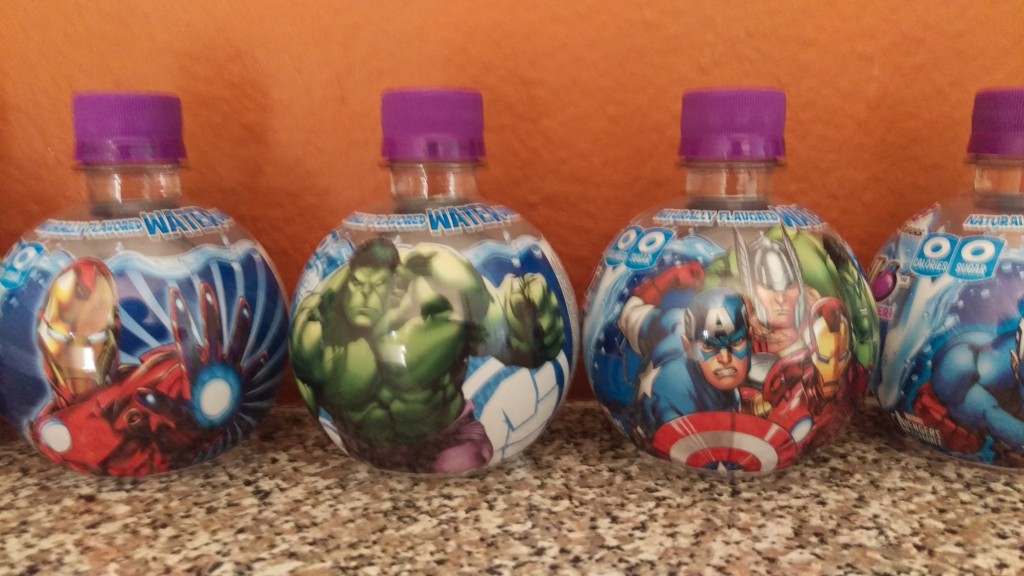 As the Thanksgiving holiday approached it seemed like I always need something quick and healthy to feed my son.   In my haste, as I prepared his lunch  I threw in an AquaBall .  Well, I would pack two because he loves to drink.  Taking this bottled flavored water to school was a treat because I normally send him with regular water.
AquaBall, the most healthiest and only kids beverage on the market with "O" calories and "O" sugar. And children everywhere will want AquaBall's latest beverage containers with fun and familiar characters from Disney and Marvel (picts. below). And it's a way to help kids avoid obesity and other ailments.
Again, AquaBall is all-natural and the most healthiest kids' beverage on the market – the only kids' drink on the market with both "0" sugar and "0" calories.
It's a naturally flavored water, enhanced with Vitamins B3, B5, B6, B12 and C and has 0 grams of sugar, 0 calories, no artificial flavors or colors and no high fructose corn syrup. It comes in four flavors: Grape, Fruit Punch, Orange and Berry Blast. Both parents and kid's everywhere will love these fun and healthy beverages with their favorite characters from Disney and Marvel.
With Christmas nearing I am sure many parents are looking for new, different, fun and sometimes delicious treats as stocking stuffers; AquaBall will be just that.  I am telling you my son really liked them.
Just the other day we were in Albertson's.  As we walked down the juice aisle he pointed out that AquaBall was on sale for 10 for $10.  Let's just say a dollar each.   My son does not usually point out anything when we are grocery shopping, but noticed the AquaBalls.  This is a product he likes.  I do know he likes the design of the bottle as well.   It definitely stands out especially for him to notice them on the shelf as a sale item.  Now when I go down that aisle I know exactly where the AquaBalls are.
Disclosure: Product/compensation was received in exchange for review.