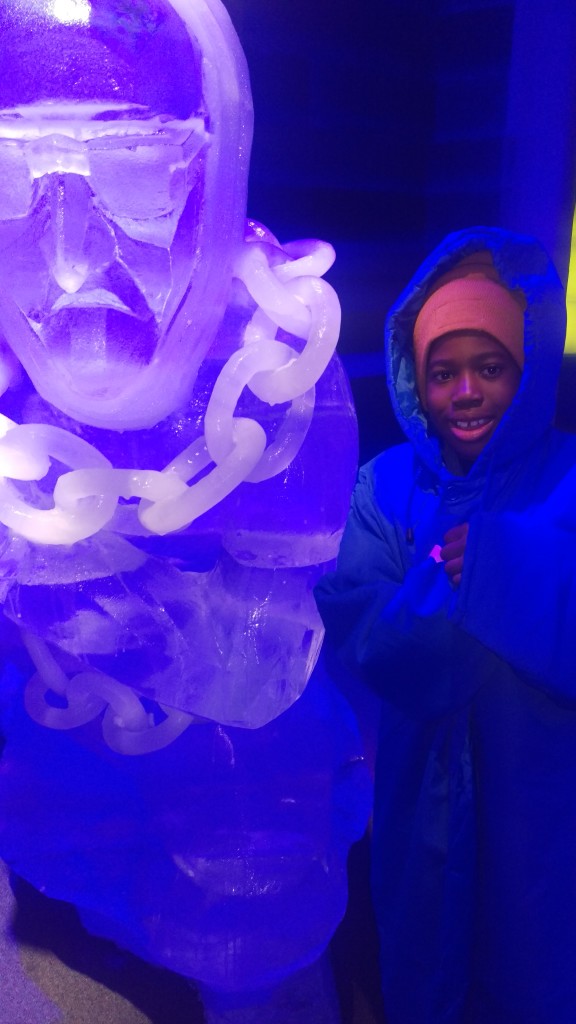 Kicking off our holiday season at The Queen Mary's CHILL  was a blast!   It was the start of the Thanksgiving break for my son and he had been looking forward to this for weeks.  Well, my daughter and I were looking forward to it as well.  We did not know what to expect, but suspected we needed to be warmly dressed.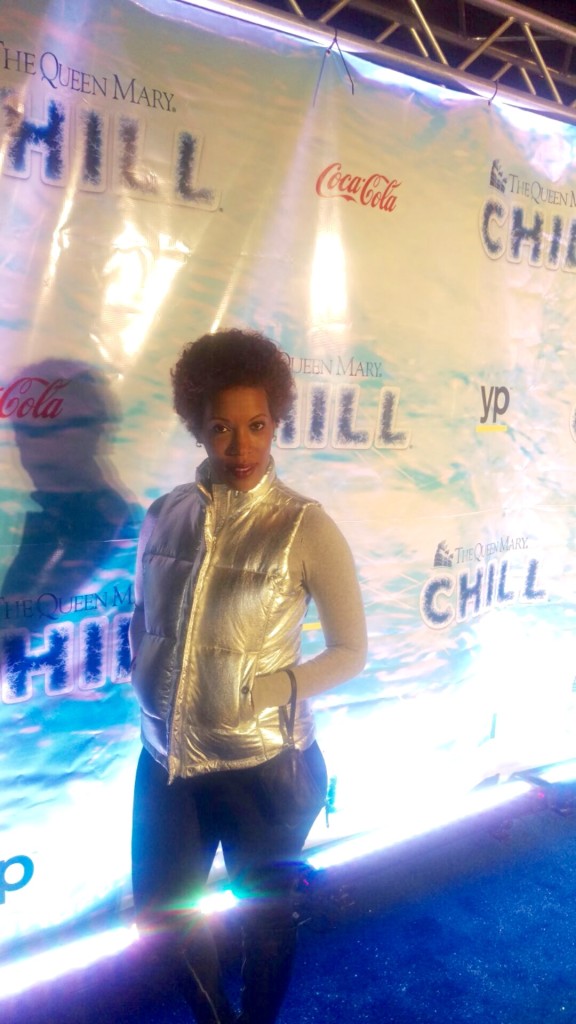 There was so much to do and we each had a special activity in mind.  After eating a few snacks we made our way to the Glacier Glide.  I only went down once, but my son and daughter could have stayed on it all night.   Well my daughter at least my son was eager to ice skate.  But that did not happen for a while.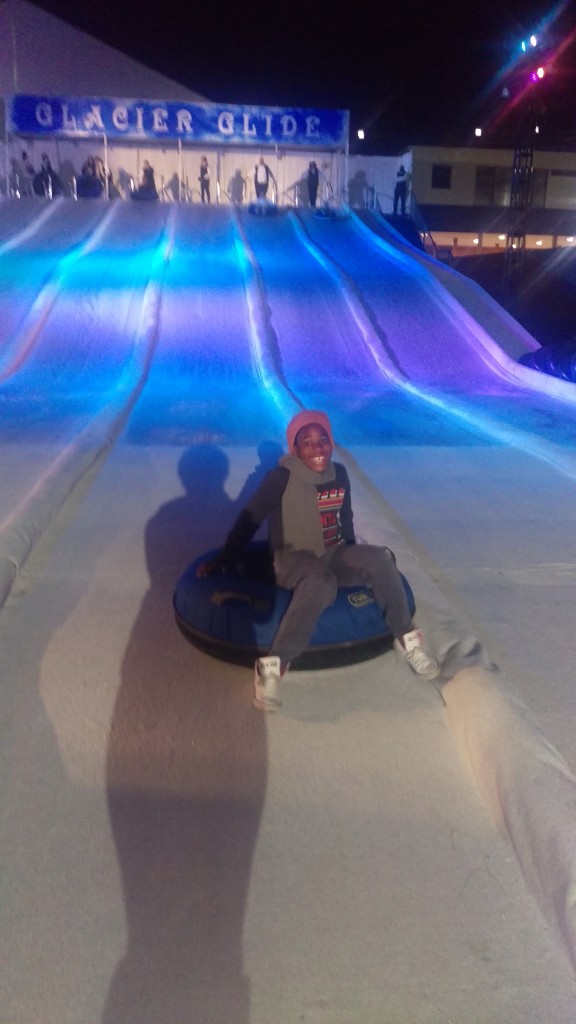 After they went down a few times I insisted that we make our way to the Michael Jackson, Neverland Ranch swing.  My son loves Michael Jackson.  While we were walking my son realized he left his sister's wallet/pouch at the Glacier Glide.  She had given it to him to hold because he had pockets.  With all of the excitement of the ride, I guess he laid it down somewhere and had forgotten about it.  We all went back to the Glacier Glide and the staff began to search for it and found it.  I appreciate the time they took to help us.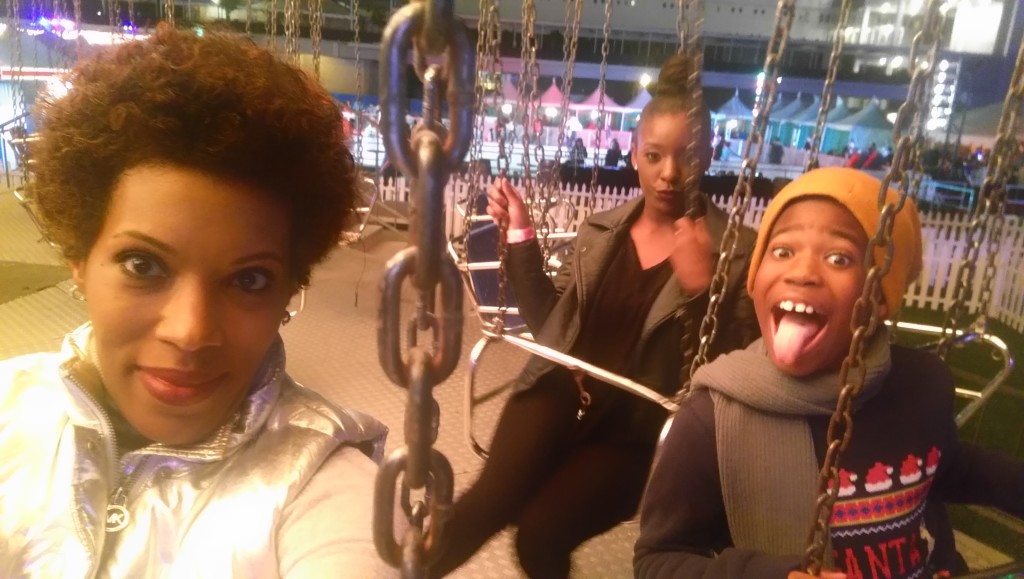 After that ordeal we finally made it to the swing.  I did not have intentions of getting on because I know how fast and high the swing can go.   They insisted I get on.  I let them talk me into it.  All the while I sat frozen, my son was begging me to ask them to stop the ride and my daughter was laughing.  When the ride was finished and I gained all of my bearings, we went to the Ice Kingdom.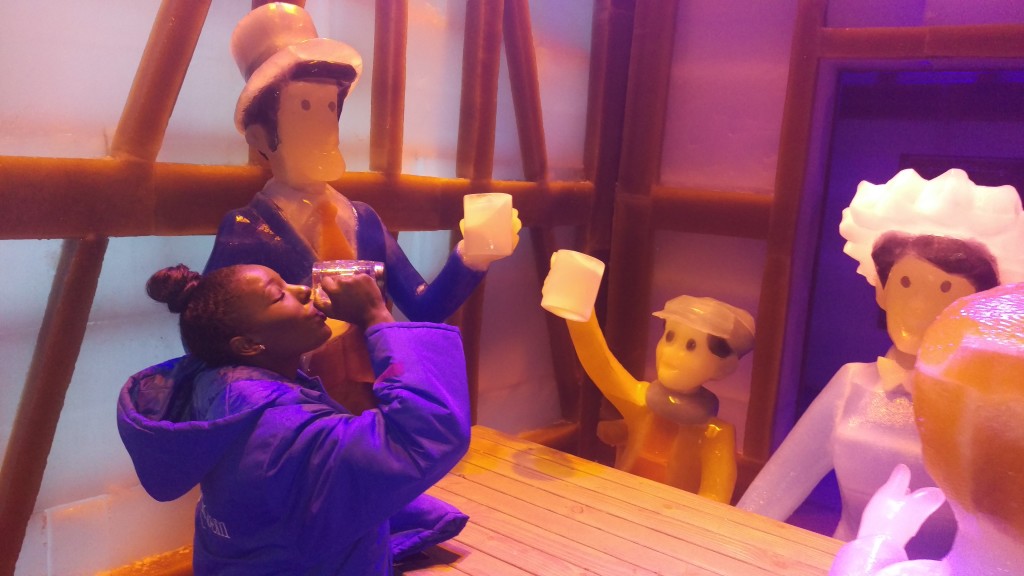 As we were given our parkas we were told that it would be seven degrees inside and to be careful with our cell phones.   If I were to keep it out too long it would freeze.  So to prevent this from happening I was placing it in my jacket pocket underneath my parka.  This was in quick spurts. We agreed we would use my phone to take pictures.  I wanted to capture pictures of everything.  My kids kept saying, "Take my picture."  Then when it came time for my picture they would say, "What about your phone, we don't want it to freeze."    They took a picture of me.  Yes one picture.  My phone was not the only thing that was freezing, my hands were like ice.   We tried to stay in as long as possible, but after a while we made our exit.  It took a while for us to warm up, so we grabbed a cup of hot chocolate with extra whipped creme.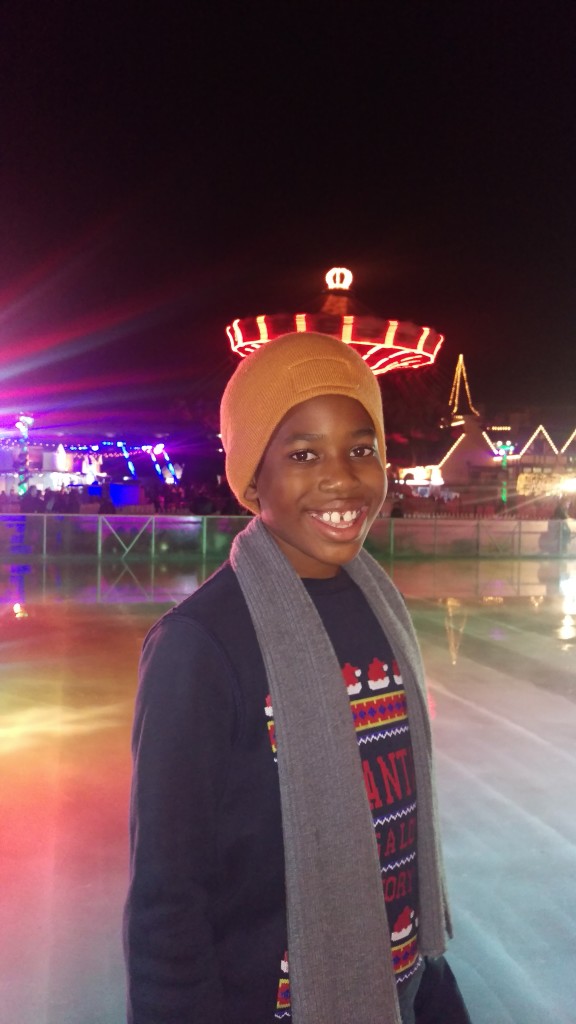 My son could not have been happier because the bar for hot chocolate was directly in front of the ice skating rink.  He actually opted to not have hot chocolate.  He was on a mission.  As my daughter and I ordered hot chocolate he was gone in a flash to get skates, strapped them on and was ready to skate.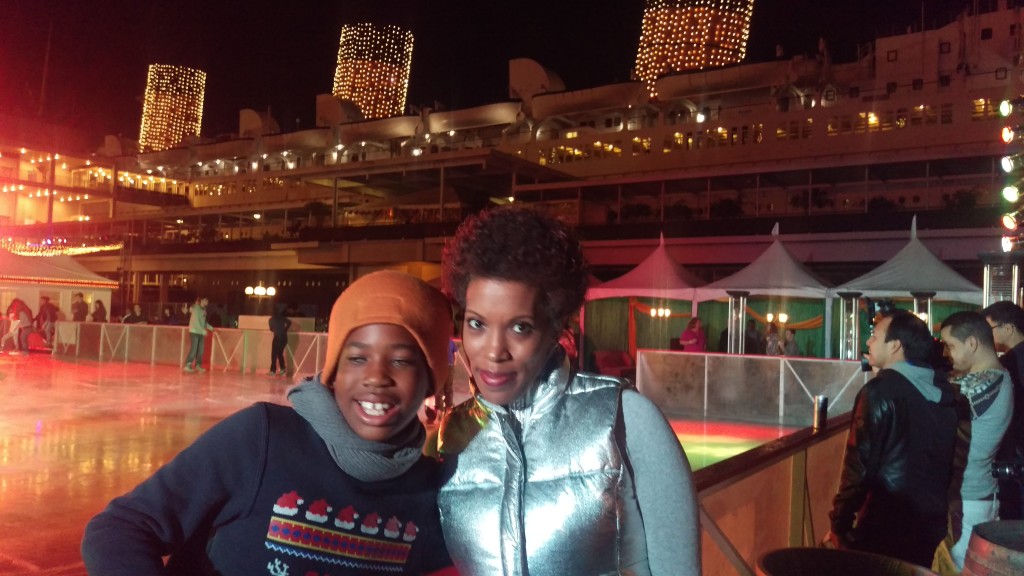 He could have stayed on the rink all night, but at some point we had to go home.  Although, we had in mind what activities would be our favorite we left there liking them all.  Happy Holidays!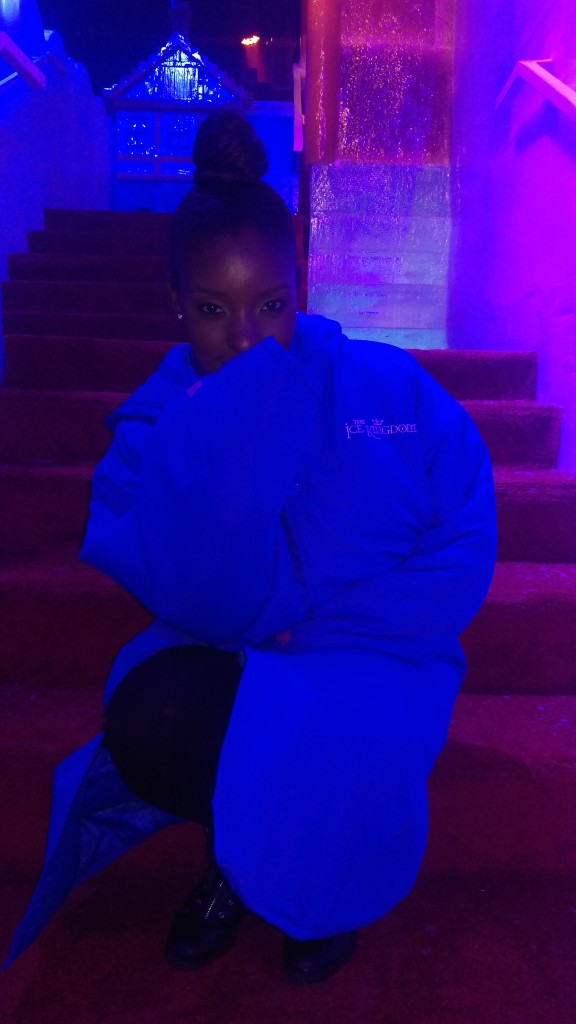 Disclosure: Product/compensation was received in exchange for review.