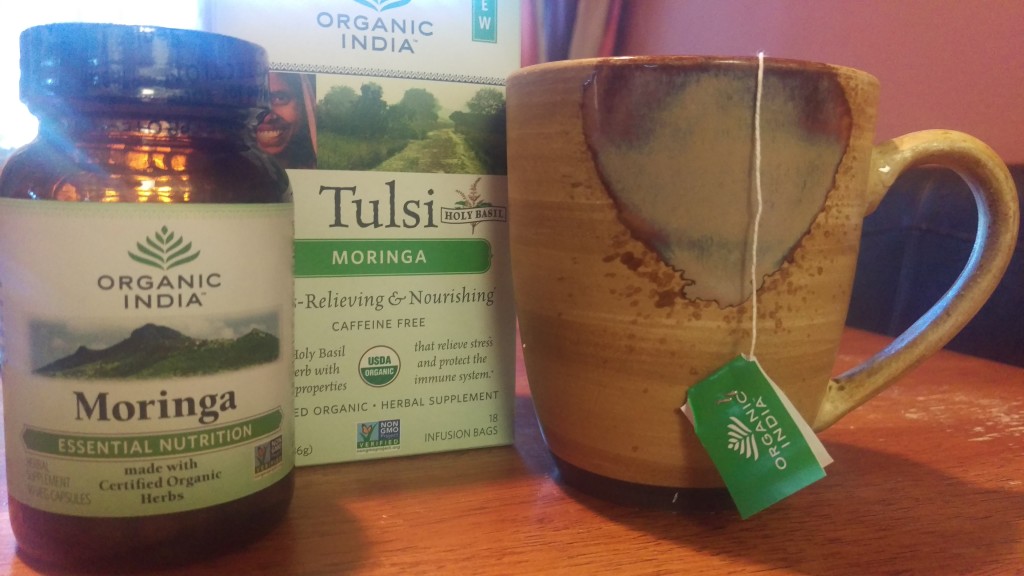 I think the people at Organic India left something off their list of benefits.  This tea helps with PMS.  Just the other day I felt like I was coming out of my skin and did not know why.  I immediately drank two glasses of Tulsi Moringa throughout the day.  Lord knows I needed it!   I was able to better control my emotions after drinking the tea.  It has been my go to tea since I shared a post about a month ago.



Organic India Tea Benefits:
Balance ✔
Support Immune System ✔
Lifting Mood ✔
More energy ✔
Less stress ✔
Only one herb has been revered for all of these qualities for over 5,000 years, Tulsi. Also known as Holy Basil, it is a powerful adaptogen that provides balance to the body and has been one of the most cherished and legendary health-supporting herbs.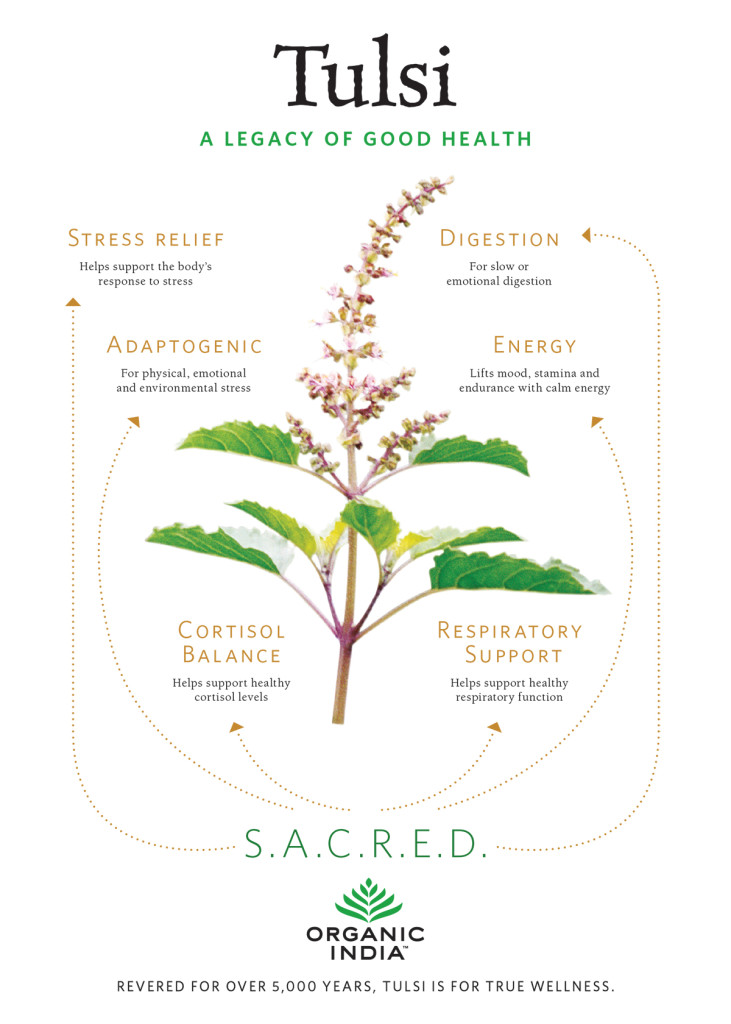 Yet here in the west, Tulsi is largely unknown. So this handy graphic was made  to show people why Tulsi is the most important herb they might not have heard of. And it's delicious! I absolutely love the taste.  I either drink it with or without sugar or honey. ORGANIC INDIA makes 21 different organic, fair trade, non-GMO teas with balanced, energetic flavors.  I have only tried Moringa, but definitely plan on trying the other flavors.
To celebrate, ORGANIC INDIA USA is running a Facebook giveaway "12 Days of Tulsi" beginning today, 12/1 for Facebook, and a giveaway for a year's supply of Tulsi teas and supplements.

Disclosure: Product/compensation was received in exchange for post.