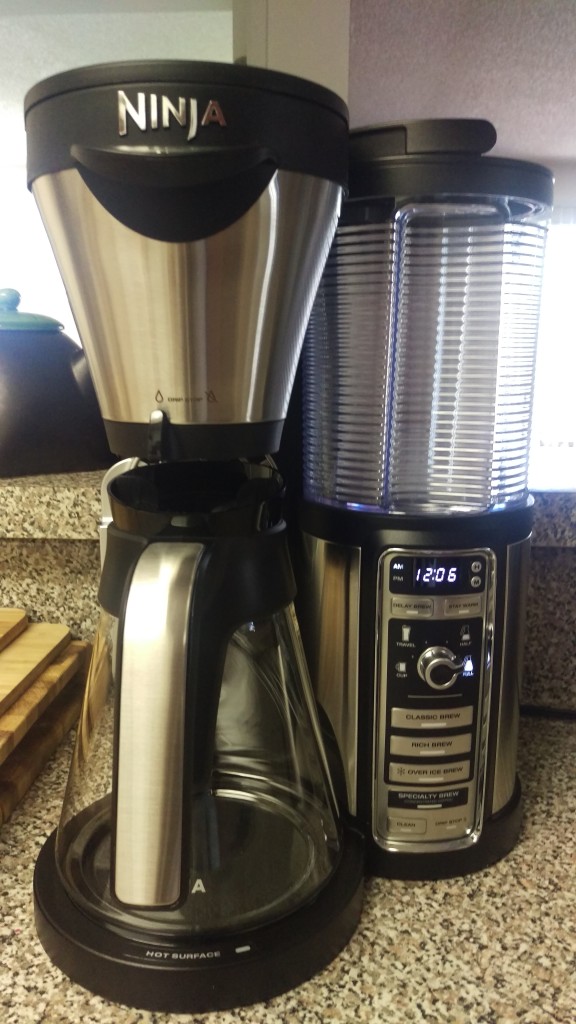 The day before Thanksgiving I was on the phone with one of my girlfriends.  She asked what will my family be doing that evening.  I told her we were going to begin preparations for our Thanksgiving dinner and while doing so I was going to make Coffee, Cookies & Creme Frappe with my new Ninja Coffee Bar.
As I began to explain to her that Emmy-nominated actress, Sofia Vergara, and leading houseware innovator, SharkNinja, teamed up for the release of a product that broke into new territory for SharkNinja – the Ninja Coffee Bar, she excitedly said, "I know what that is!  When I saw the commercial I knew I wanted one.  I want one!"  After listening to her, I told her I would send her a picture of my Frappe.
I did not share with her  my intimidation of this machine.  I do not make coffee, but for some reason my family was insisting I do so.  I think it was because they saw the recipe book.  As I read the recipe and directions I was still nervous and then went to the Ninja Coffee Bar site and found the video for specialty blends. I really needed the video, because I could not understand how the coffee was going to blend, although the instructions plainly stated that I needed to use a blender.
After I followed the recipe I was full of confidence when I saw how good it looked.  I was even more confident when my family said it was delicious.  They have been asking me to make more since then.  And, I did not forget to send my friend a picture.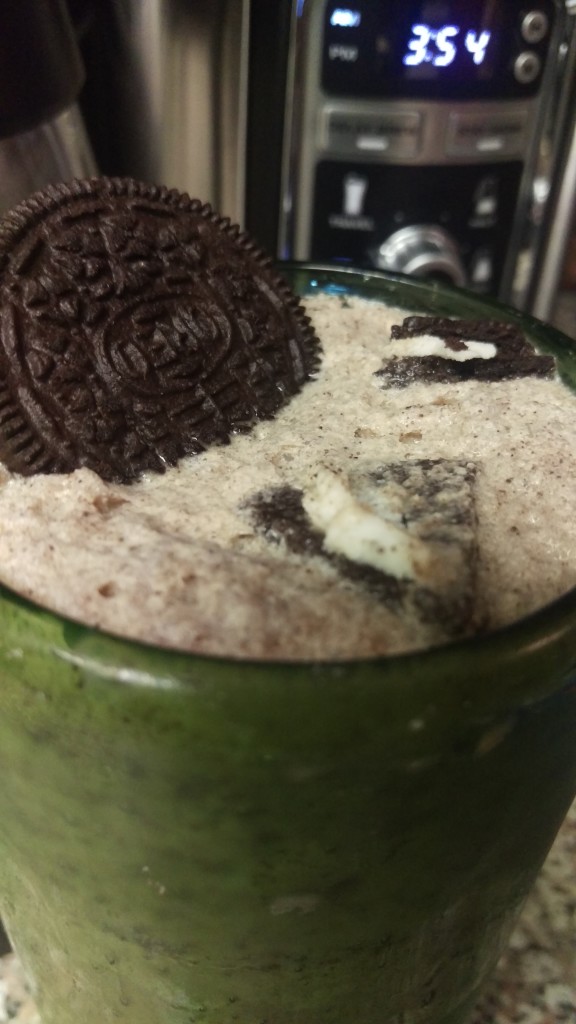 The Ninja Coffee Bar features revolutionary Thermal Flavor Extraction technology, which delivers a variety of sizes and coffee styles, from hot to iced to specialty, while achieving the perfect brew richness level every time.
Created with passionate coffee-lovers like Sofia in mind, the Ninja Coffee Bar completely reinvents the
traditional drip coffee maker by unlocking coffee grounds' full flavor potential and providing smooth, rich and well-balanced coffee.
Product Details:
· Auto-iQ One Touch Intelligence Technology delivers customizable options for smooth, rich coffee in a cup, travel mug or carafe.
· Makes refreshing iced coffee by allowing users to dial up the richness of their coffee to offset the dilution caused by melting ice.
· Offers a variety of brewing options including Classic Brew, Rich Brew, Over Ice Brew and Specialty Brew.
· Available at major retailers nationwide in September, starting at $139.99 MSRP.
I am so excited about my Ninja Coffee Bar.  I plan on making  a variety of drinks.  I will be in home barista for my family. This works out perfectly for my daughter because this will save her quit a bit of money.

Disclosure:  Product/compensation was received in exchange for review.