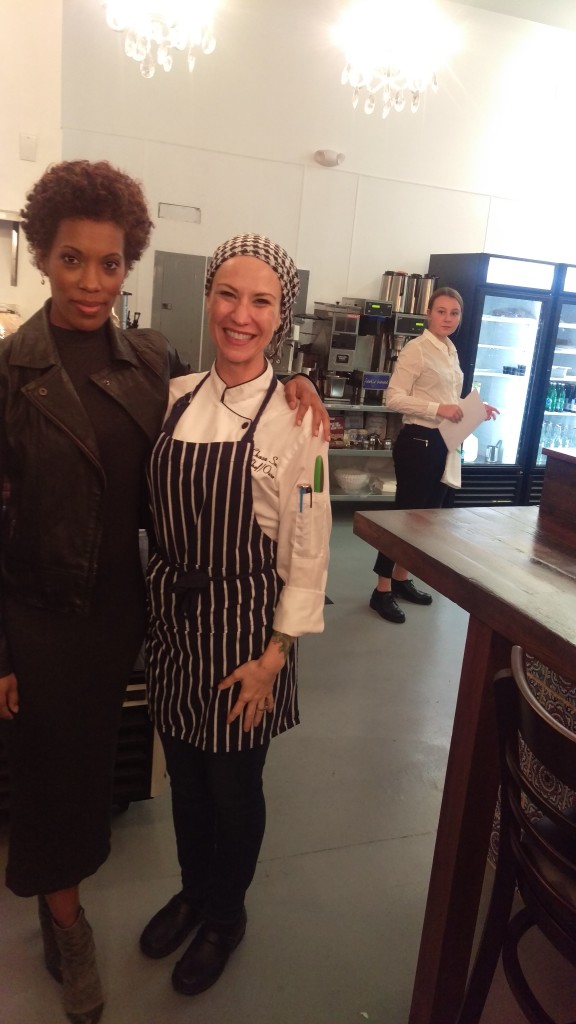 Chef Chaza of Bella Julia Cafe instantly drew my family in with her warm smile and friendly greeting as we sat directly in front of her as she prepared dishes for others that were seated in the dining room.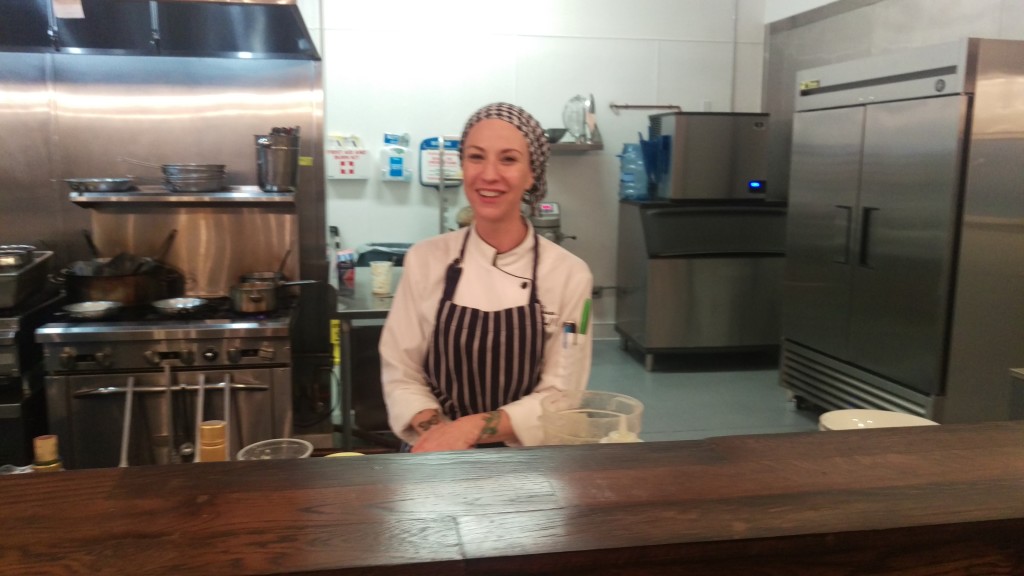 Newly opened Bella Julia Cafe & Bakery took over the former Village Pizzeria space. They serve American comfort food with Southern Italian and & French influence and focus on local, non-GMO and seasonal cuisine.
As Chef Chaza prepared dishes she offered great conversation all the while running the kitchen with such ease and confidence.  As a hands on owner and chef she ensures that every meal is prepared with perfection.
As we looked over the menu, she suggested we try her Spaghetti al Limone. I knew this would be a hit with my son because, he is always requesting that I prepare spaghetti with Parmesan cheese and olive oil.  Well this was a bit different than my pasta, it was prepared with lemon zest, lemon juice, olive oil and Parmesan.  This was a dish that could be shared by myself my son and daughter.  After one fork full it became a dish for my son and daughter they both loved it. I was eating to slow to get my next portion.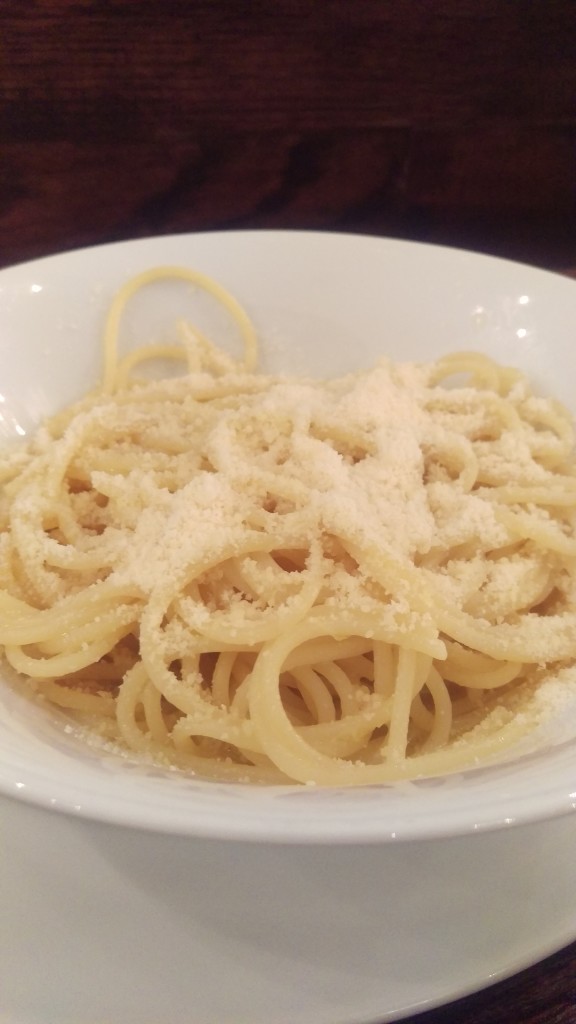 Aside from loving this pasta dish, we love Eggplant Parmigianino.  This dish is prepared slightly different than what we are used to and is  very delicious.  There are no bread crumbs.  If there is such a thing as watching calories while eating this, I told myself I was doing just that after learning there were no bread crumbs.   As I sat talking to Chef, my son and daughter kept saying, "You have to taste this."  When I looked down I knew I had to because, like the pasta it was going to be gone.  When I did, there was a melt in your mouth sensation of thinly sliced eggplant and smoked Mozzerella that made me wish I had started eating when the dish was initially placed on the counter.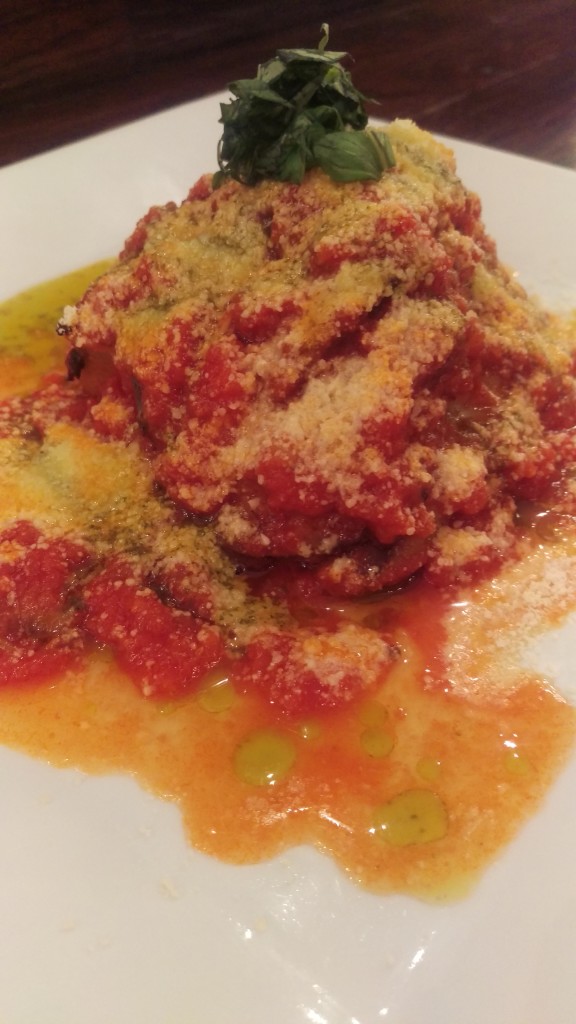 My family loves salmon, so we each ordered the Fresh Catch of The Day Plate. We did did not try to mix things up and try anything different individually and possibly taste a variety of dishes, in which that was the plan.  This was the ultimate entree for me, because it had everything I like.  Wild caught salmon sauteed with white lemon butter sauce served with quinoa and roasted seasonal vegetables.  My son and daughter have not always been fans of quinoa until one week prior and only eat it while dining out.  I am good cook, but some years ago I tried to prepare it and it turned out pretty bad and they have been scarred since then.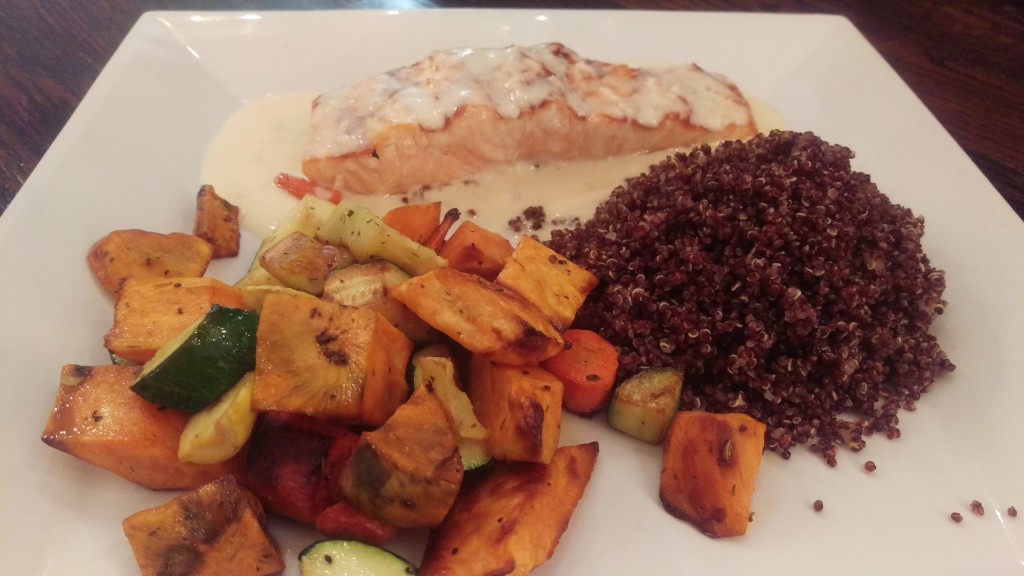 It seemed as though we had eaten lots of food.  Considering we shared the appetizers and our entrees were light. Our dining experience was not just stuffing our faces and leaving we conversed and laughed with Chef Chaza, her husband Steven (Co-Owner) and sous chef Junior.  When Steven directed us to dessert we still had a little room.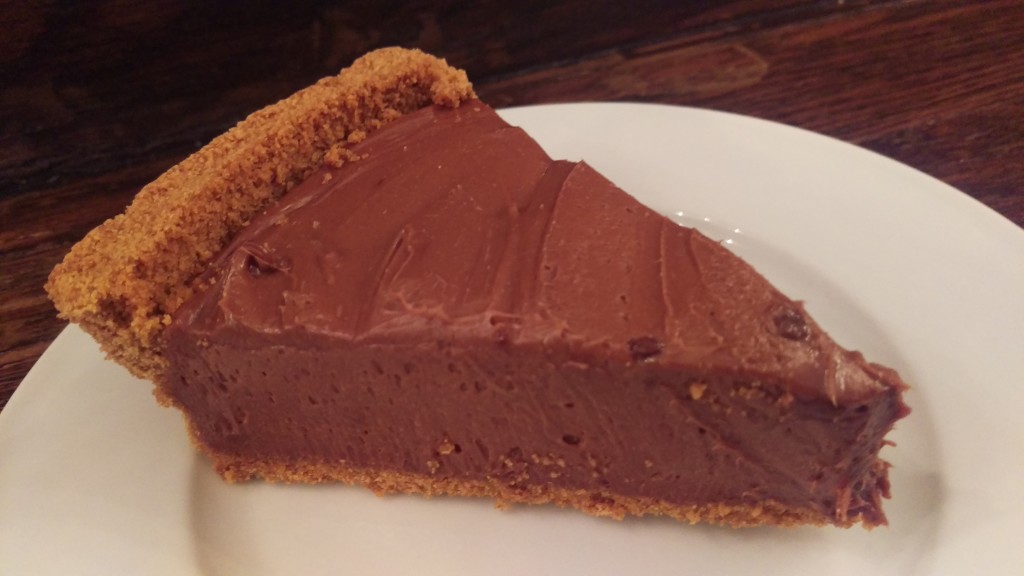 This is when things got tough.  My son loves scones and just discovered he loves cheesecake. He could not make up his mind.  To some it would be a no brainer.  When Steven told him the cheesecake was a Nutella cheesecake the scone option was out.  For a child this is a pretty large portion and my son who rarely eats sweets scarfed it down within minutes.  All he could say was, "That was delicious."  He actually told me that the next day.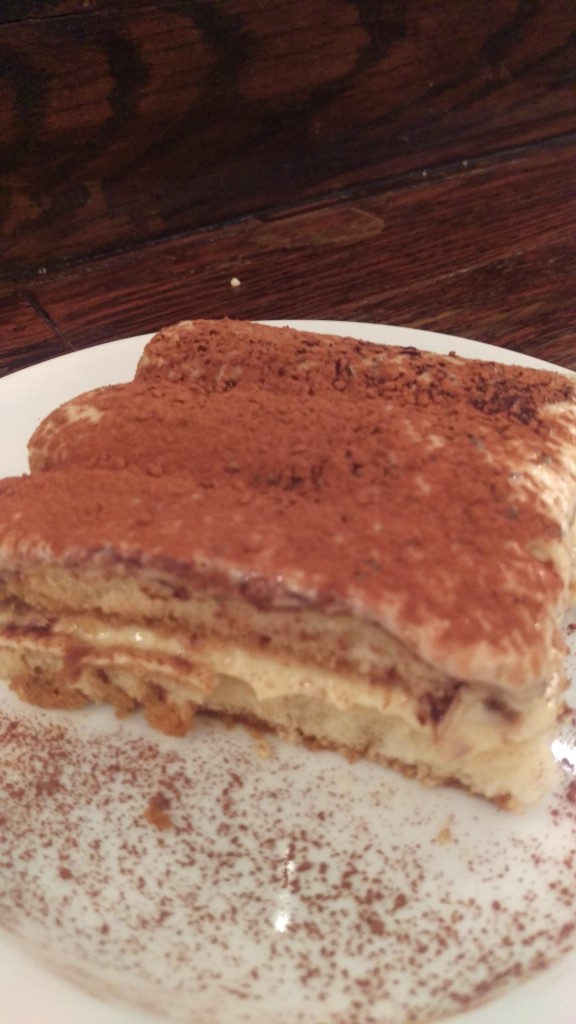 My daughter and I decided to share the Tirimasu because it is her favorite dessert.
Everything we ate was delicious.  I soon discovered that the reason for this is because Chef Chaza prepares everything with love.
The love she has for her family spills over into the restaurant.  I instantly knew this when I learned the restaurant is named after their 3-year-old daughter, Isabella, and Chef Chaza's idol, Julia Child.  The love and positive energy is strong.  All of the staff seemed so happy and enjoy their job. I do not if I can call it a job.  Because these people really love what they do.  As we  said our goodbyes Junior gave his by joining in on selfie/usie.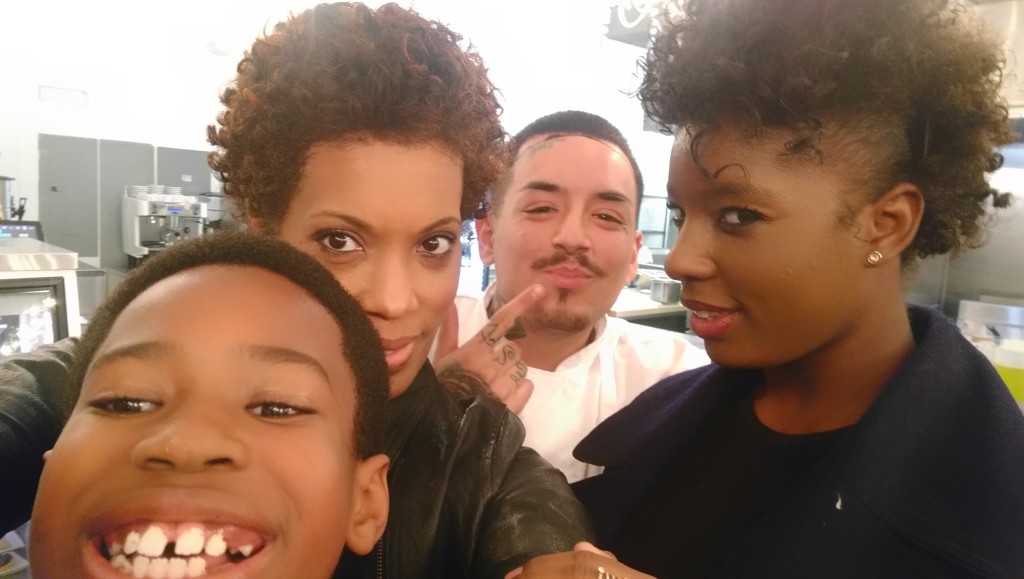 Disclosure: Product/compensation was received in exchange for review.