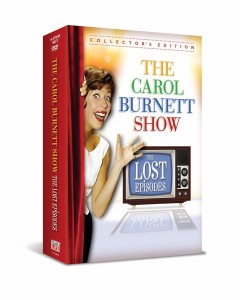 All I can say is, "Oh my goodness!"  I cannot be any more excited than I am right now.  I will have my own copy of the lost episodes of The Carol Burnett Show.  THE LONG LOST EPISODES FROM THE FIRST FIVE SEASONS OF THE CAROL BURNETT SHOW — NOT SEEN FOR OVER 40 YEARS – ARE AVAILABLE FOR GIFT GIVING IN MULTIPLE CONFIGURATIONS!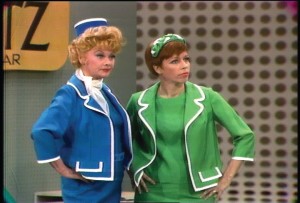 Every legend has a beginning.  And this past September, Time Life released the very first steps of a TV icon with THE CAROL BURNETT SHOW: THE LOST EPISODES.  Featuring original broadcast episodes from Seasons 1-5 (1967-1972) not seen since their original airing more than forty years ago and hand-picked by Carol herself, Time Life has a configuration for every fan — whether a die-hard, Tarzan-yelling, ear-tugger or a newbie, discovering the incredible talents of Burnett for the very first time.
Aside from the 6-disc retail set, which features 16 magical episodes and nearly 5 hours of bonus programming including a backstage tour of CBS Studio 33, 13 exclusive new interviews with Alan Alda, Julie Andrews, Bill Hader, Queen Latifah, Don Rickles and others, bonus sketches and never-before-seen bloopers & outtakes, Time Life has also released two exclusive configurations.  THE ULTIMATE COLLECTION includes 22 DVDs, over 20 hours of specially-created bonus programming, a collectible guest book and more.  And, THE VIP EDITION features all that, plus a hand-signed, personalized greeting on the cover of the guest book from Carol.  Each VIP EDITION will be numbered and arrive with a Certificate of Authenticity. 
TIME Magazine named THE CAROL BURNETT SHOW one of the "100 Best Television Shows of all Time".  This holiday season, perhaps it's time to discover why.
This is exciting for me, because I can recall sitting in front of the T.V watching this show and wishing I was apart of the audience, sometimes I felt like I was there.  When I think back I did not know what exactly was going on, but I know that slap stick comedy had everyone laughing and it made me laugh.  I am sure now I will understand what I am laughing at now or at least I should.  I cannot wait to share this with my family.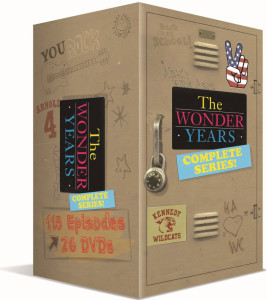 The Carol Burnett Show was apart of my childhood and so was the show The Wonder Years.  Well, I was in my junior year in high school when The Wonder Years was on television and my junior year in college when the series ended.   I remember how good I felt after watching the first episode.  I looked forward to watching the show every week, just to see what Kevin Arnold was up to.  Even after the series ended and I had my daughter she began watching the show years later. Just the other day, I told her I showed the first episode to my son and began to think maybe I will wait another year for him to actually watch it.  As I was sharing this with her she said, "Wonder Years is one of my favorite shows!"  I cannot wait to see the look on her face on Christmas day when she opens her gift that will have the entire Wonder Years series set.
THIS HOLIDAY SEASON, TAKE A TRIP TO THE MOST 
BELOVED SUBURB IN TV HISTORY, WITH A LANDMARK SITCOM NEVER BEFORE AVAILABLE AT RETAIL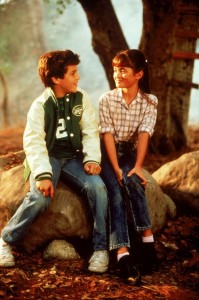 For six seasons, The Wonder Years captured the angst of growing up in suburban middle-class America in the late '60s, as seen through the life and times of Kevin Arnold (Fred Savage).  Audiences eagerly followed his evolution as a typical awkward teenager who remembered every moment of his transition from childhood with excruciating detail and remarkable hindsight.  From  his first kiss with Winnie Cooper (Danica McKellar) to his friendship with Paul Pfeiffer (Josh Saviano) and the ups and downs of the Arnold family, fans shared in laughter, love, and loss, but above all, wonder.  Now, the complete landmark series is available for the first time at retail in two deluxe collector's editions that contain all 115 episodes across 26 DVDs, along with over 23 hours of bonus features, which includes exclusive new interviews with the entire cast, the first cast reunion in more than 16 years, 11 newly-produced featurettes and much more!
If you've not yet experienced the wonders of THE WONDER YEARS, this holiday season is as good a time as any to acquaint yourself with the groundbreaking family sitcom named by TV Guide as one of the "Top 20 Shows of the '80s".
THE WONDER YEARS COMPLETE SERIES/METAL LOCKER ($249.95srp, Available 10/6 at  Costco)
Disclosure: Product/compensation was received in exchange for post.
Don't be afraid to be free!!!